Calling all summer brides-to-be: the sun is finally shining and you know what that means... it's time to start thinking about your bridal beauty plan. From keeping your skin soft and sultry to achieving the perfect anti-humidity hairstyle, here are six tried and true tips to looking and feeling flawless on your big day. Ready, set, prep starts NOW!
1. Though a few day-of details may still be up in the air, it's never too early to boost your health and beauty from the inside out. Start with the easiest (and most affordable!) way to achieve glowing wedding day skin with every bride's best friend, H2O! If you have a hard time reaching the recommended three to four liters per day, invest in a stylish water bottle to help keep you on track. S'well bottles are composed of non-leaching and non-toxic 18/8 stainless steel and keep your water crisp and cool for up to 24 hours. They also come in a variety of colors and prints so there's something for everyone from the boho bride (check out the Teakwood!) to the true romantic (did someone say "rose gold"?!).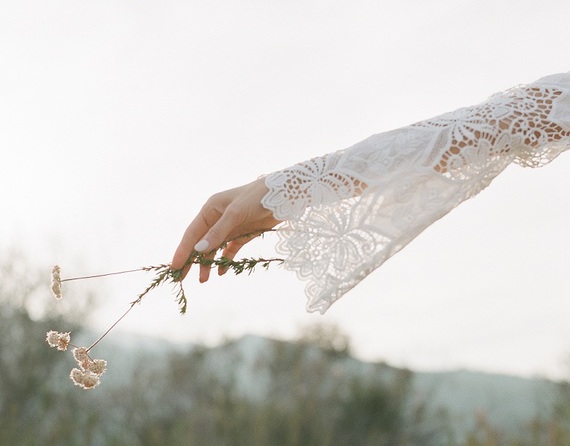 Photo courtesy of @laciehansen
2. Treat your hands to some serious TLC. After all, they're going to be attracting more oohs and ahhs than ever on your wedding day thanks to a certain little sparkly accessory. The first step- grab an at-home spa treatment that's formulated to rescue dry skin and strengthen nails at the same time. Kocostar's Dry Hands Rescue Treatment will leave you with soft, well-nourished skin long after the post-wedding celebrations have ended. Finish your fingers with the perfect shade from Essie's 2016 bridal collection and you're ready for your close up.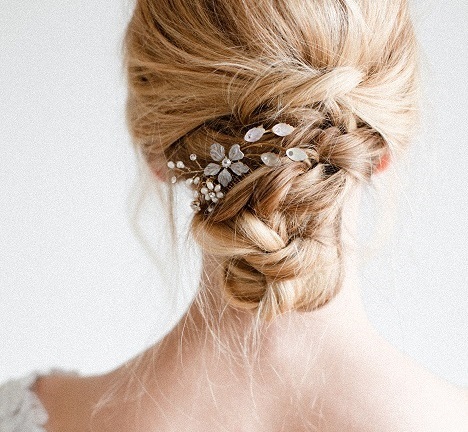 Photo courtesy of @irrelephantblog
3. When it comes to your wedding day tresses, things can get sticky! Opt for a style that will keep your hair off of your neck and shoulders so that you can remain cool, calm and collected. There's no better way to look summer bridal chic than with an elegant updo paired with a great hair accessory. For something sparkly, we love the Crystal Cascade Comb. If you're looking for something more versatile, the Crystallized Vine Hairpiece is just for you.
4. With the countdown on, it's time to master your skin routine. Go ahead and indulge in one last facial (about 3-4 weeks out) so that your skin has time to settle, then focus on gentle cleansing techniques and deep hydration to maintain a healthy glow. Make sure you're taking your makeup off every night and getting plenty of sleep. Bask in luxury while getting the beauty rest you need with the oh-so-soft Marseille Eye Mask.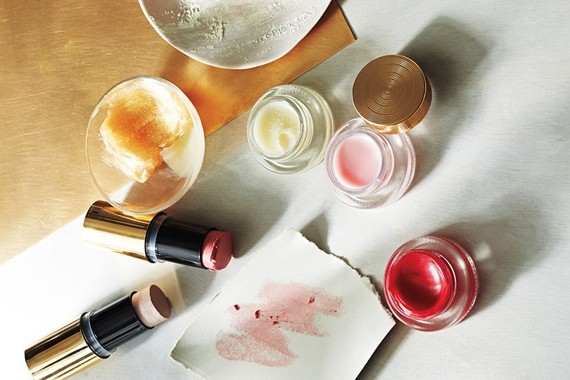 Photo courtesy of @anthropologie
5. As far as summer make-up goes, less is more. If you're going to be taking outdoor pictures during the early afternoon hours, a face covered in sticky foundation and too much powder can be quite uncomfortable. Start with a tinted moisturizer, then layer on some Brush On Block Mineral Sunscreen for a sheer look that both perfects and protects. Add a bit of bronzer, a peachy-nude' cream blush, and a simple lip balm or light pink lipstick and you're guaranteed to look flawless all day.
6. Things happen, so prep an emergency kit with anything and everything you might need day-of. Think: breath mints, tissues, baby powder, hairspray, deodorant, sewing supplies, etc. This Bridetastic Emergency Kit includes everything you need to ward off any beauty blunder or last-minute snafu.
Follow these helpful hints for a stress-free bridal beauty game plan that's sure to pay off. Once you've checked these tips off your list, all that's left to do is grab a good book, run a hot bath and get excited for the big day!