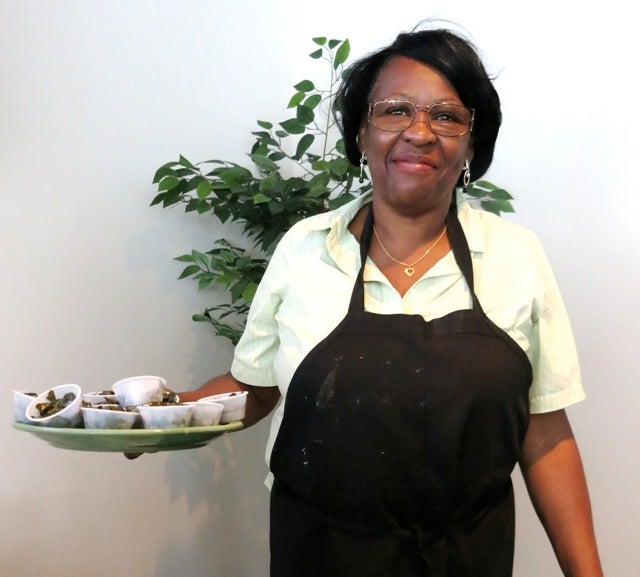 Foodie cities like New York and Philadelphia offer a cornucopia of Culinary Walking Tours, but the following six - Frederick MD, Salem MA, Richmond VA, Pittsburgh PA, Providence RI, and Boston MA – would not be the first places you'd think of for first-class epicurean adventures. Food Tour operators have learned what chefs and beloveds have known for centuries; that the way to a human's heart is through the stomach. Turns out, it's also a way to present the history and culture of a neighborhood in a palatable, fun and engaging way. No surprise, then, that those culinary walking tours run by knowledgeable and jovial historians, who love food, are fast becoming the hottest ticket in every city. (As per usual - check out the GetawayMavens.com for the best advice on where to stay, where to eat and what to do in each of the six towns included below.)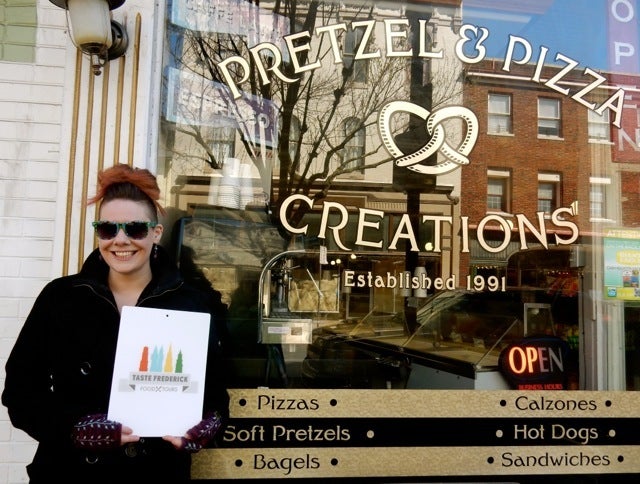 This 3-hour history-food walking tour provides the perfect overview of a little city on the move. With tastes at six restaurants/markets and visits to Carroll Creek Park and other historic venues, this tour is perfect if you've got only a few hours to spare. You'll meet your guide (mine was the bubbly novelist, Jessica McHugh) at Pretzel & Pizza, and then head to N. Market Pop Shop, Brewer's Ally, along Carroll Creek to Wine Kitchen, to the Theater District (the beautifully restored Weinberg Center for the Arts), a pause in front of Town Hall to capture a photo of "The Clustered Spires" of Frederick's churches mentioned in the poem by John Whittier, Barbara Fritchie, a stop at the "Spite House," erected solely to halt the construction of a city road on private property, on to Firestone's Market and finally for artisanal chocolate at Zoe's, the "Official Chocolate of the 2011 Emmy Awards." $89 for three hour tour and copious amounts of food.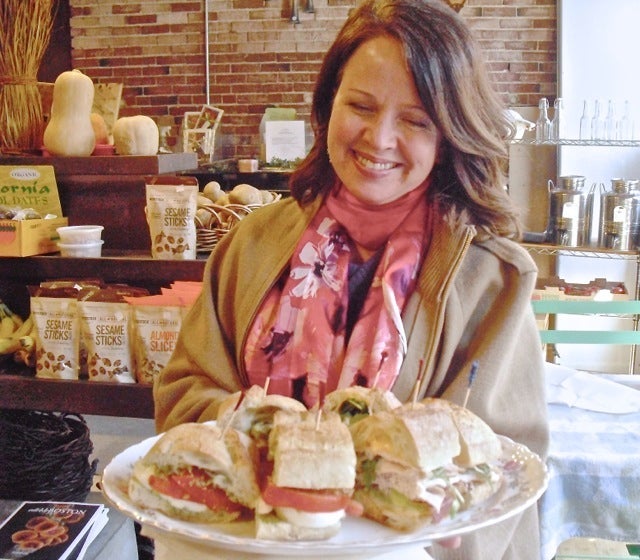 Yes, there is a food scene in Salem. I was skeptical, too, but no more. Karen Scalia, SAG Actor and foodie extraordinaire takes groups of up to 12 (8-10 is her "sweet spot") on a four-hour, five stop, eye-opening cultural, epicurean and historical walking tour of Salem. FYI – you will be well fed. Start on Pickering Wharf, part of the Salem Maritime Historical Site, to learn about Salem's role in the Spice Trade and of course try a few said spices. "Seventy five percent of what we taste is through the nose," Scalia states, as she opens the door to AromaSanctum Perfumes where guests are encouraged to sniff apothecary bottles filled with musks, florals and undetermined scents. Next onto some of Scalia's favorite restaurants, visits with chefs, and a kitchen tour and quick cooking class. This is Salem's Number One Attraction, so book early. $54 per person, RSVP Required.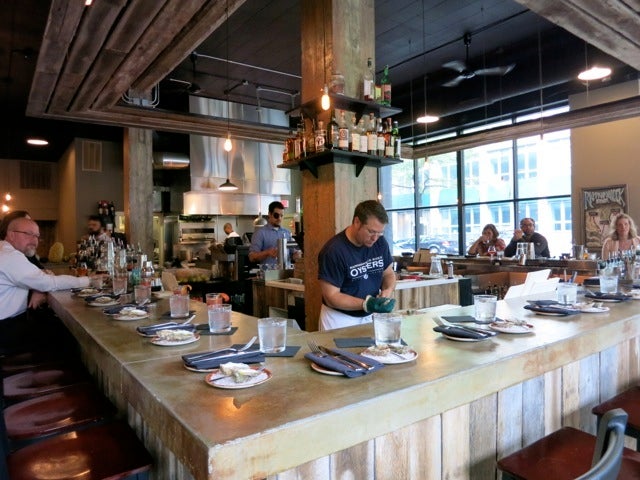 Real Richmond runs a series of ten neighborhood tours throughout the year, and if I lived in Richmond, I'd be signing up for every one. Susan Winiecki, editor of Richmond Magazine, and her guides, lead groups on a culinary exploration of Richmond's neighborhoods, "taking to the streets to show you the inside scoop on what's going on in Richmond today, seasoned with River City's lively history and impressive architecture." One example – Both Sides of Broad: The Art and Soul of Richmond – covers the gentrifying Arts District and the "Harlem of the South" – the Jackson Ward neighborhood. Home to free Blacks, immigrants and the working class pre-Civil War, this neighborhood claims the largest concentration of Antebellum houses with wrought ironwork second only to New Orleans. Trooping past tattoo parlors and empty storefronts, you'll meander on sidewalks heaved up by roots of old trees to trendy cafes and coffee shops - indicative of the establishments that are re-wiring and "lifting" blighted neighborhoods from decay. Stop in to Southern-cooking, soul-food mecca, Mama J's where Velma Johnson serves up some of the best collard greens, BBQ Ribs and Fried Chicken on the planet, and oyster-haven Rappahannock where you might find Chef Dylan Fultineer shucking those bi-vales at the front of the bar. Real Richmond is forever creating new tours, exploring new neighborhoods, and attracting, big surprise, a mostly local clientele. For very good reason. Most public tours are about 1.5 miles and run roughly 2 ½ to 3 hours and cost $56.60 per person.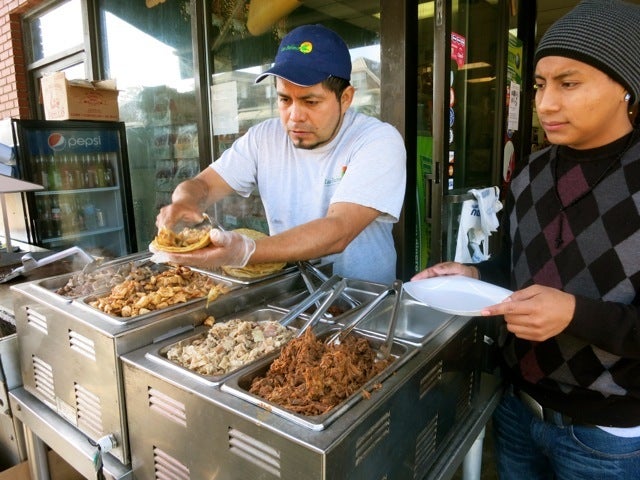 Sylvia, founder of Burgh, Bits and Bites Food Tour, runs two-hour food tours in six diverse Pittsburgh neighborhoods. (That's two hours in each 'burg). Sign up for the Brookline Tour if you want a taste of old and traditional meshed with newfangled Pittsburgh establishments. According to one Yelper, Marne O, "When I was looking to buy a house, I turned to Brookline because I knew they had a great coffee shop and taco stand." The coffee shop is Cannon Coffee – famous for its locally roasted coffee and Open Mic Wednesday Nights. The Taco Stand is right outside Las Palmas Mexican Grocery Store – and the tacos are so amazingly good, fans come from out of state, and there are lines down the street all year. But Brookline also has Pitaland, owned by Lebanese expat, Joe Chahine, who's been coined "the Willy Wonka of Pita Making." Chahine is more than happy to show you the apparatus that turns out 2,000 pitas an hour. You'll watch the whole process from dough making to final product while learning about Joe's American immigrant success story. And then, of course, you'll get a taste of as many hot pitas (with humus) as you can eat. On Sylvia's tour, you'll try fresh-baked morsels at bakeries, a slice at Antionio's Pizzeria and stop into Sal's Barber Shop, which has been providing gentlemanly haircuts since 1947. Food tours $39 per person. Check website for dates and times.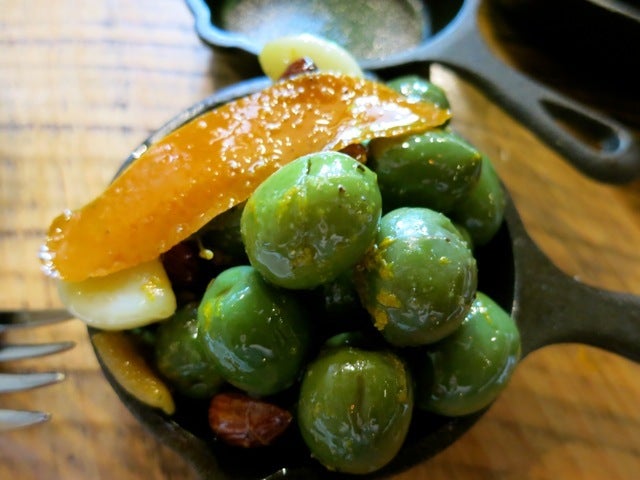 By the end of this enlightening, engaging and often-times hilarious three hour walking tour you'll be stuffed with enough information about Boston's North End (a toe-hold for immigrants since the American Revolution, with English, Irish, and Polish Jews coming and going until the early 1900's when the Italians came to stay) and Italian culture and cuisine to hold court at any trattoria. You'll experience "real deal" markets, bakeries and restaurants rather than the more "touristy" establishments. On Hanover St., you'll stop into the lesser known but substantially more authentic Maria's Pastry for a sampling of marvelous marzipan, amoretti and "lobster tails," and walk down tiny Salem St. (which used to be Shalom St. when the Polish Jews were in residence) to experience the charms of Mom and Pop markets like Polcari's Coffee, crammed-to-the- rafters with barrels of rare salted capers, dried carob seeds, real liquorish sticks and candied citrons among thousands of other items. While visiting and tasting your way through half a dozen small shops, you'll learn about the difference between Italian cuisine and Italian-American cuisine, ways to alleviate "agita," the cost and origin of bone fide Balsamic vinegar and what exactly D.O.P. means, and why you should care. Along the way, you sample baked goods, cheese, cold meats and wine, but not enough to give you "agita." Wed., Fri., Sat. $57.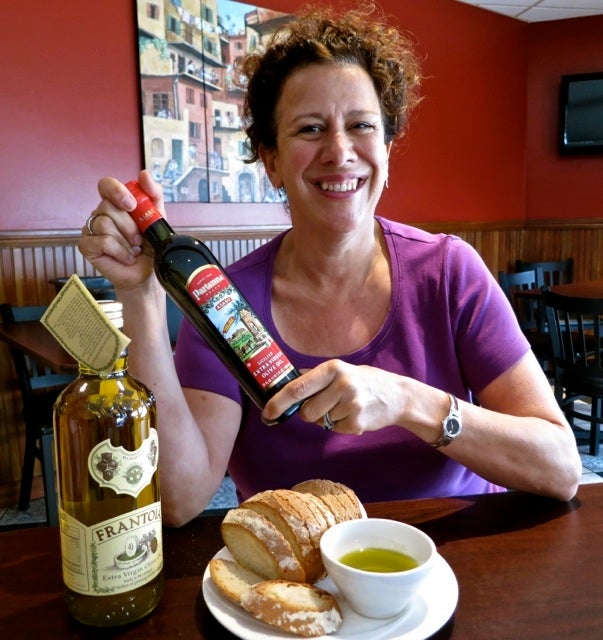 Federal Hill – the Little Italy of Providence RI - has always been an immigrant neighborhood. On this three-hour gut-busting walking tour, enjoy Antipasto plates, ravioli, breads, and sweets at Roma, Tony's Colonial, Venda Ravioli, Venda Bar Pizzeria (the only Government of Italy DOP Certified Pizzeria in town) and other exceptional shops and restaurants on Federal Hill. Along the way, Salvato offers tutorials in selecting the best pasta, olive oil and cheese. You'll end up inches from 15 ft. deep 1920 gas-fired-ovens in the kitchen of Scialo (pronounced "shallow") Brothers Bakery, now run by two Scialo Sisters, Carol and Lois. Watching the industrious bakers create delectable cakes and cookies from scratch is, alone, worth the price of the tour. Saturdays in season 9am-12, $55 pp.
Related
Popular in the Community