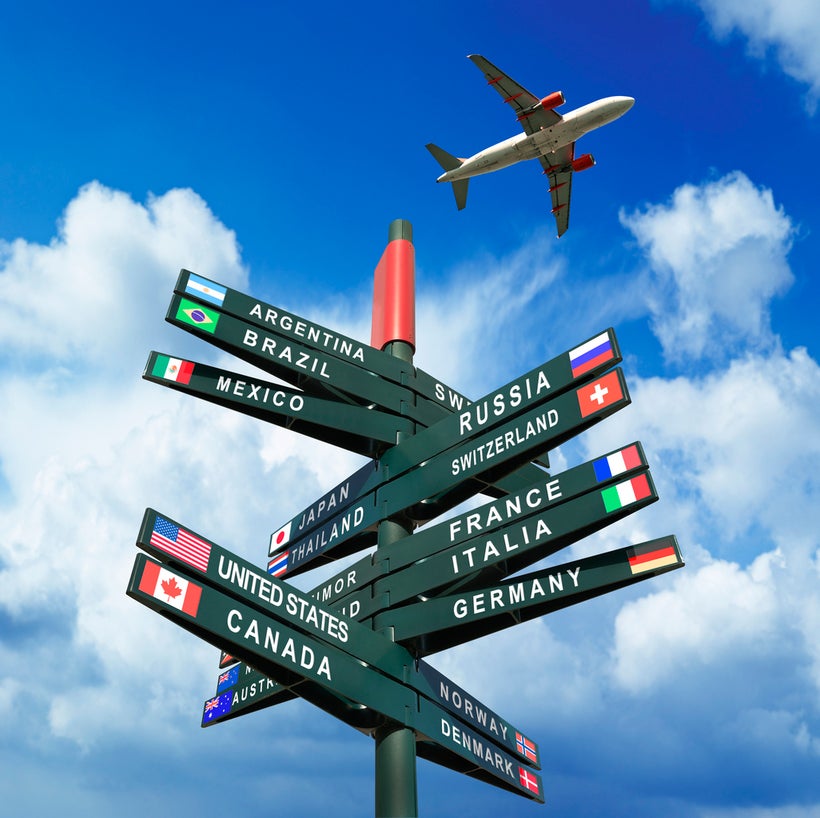 Airlines are the only form of transportation that use dynamic pricing: Unlike bus and train fares, there are no standard rates and fee schedules for the routes you want. Prices change daily, and, you may find different rates within the same day. As a result, if you want to save money on airline tickets, you must develop a strategy.
Maximize & Strategize for The Best Price:
Flexibility in the time of day you travel. Traveling on less popular days and off-peak times can dramatically impact the price of fares. Compare prices across multiple days of the week and times of day to lower the ticket price. This strategy works in your favor when flying to most destinations. Typically, Friday and Sunday have the highest demand and Tuesday and Wednesday the lowest. Dynamic pricing results in changes to the ticket cost based on demand. Early morning or red eye flights are typically lower because you are traveling at less convenient times. Signing up for an airlines newsletter or enrolling at sites like AirfareWatchdog.com, will help you track routes to a specific destination and identify the optimal times to purchase.
Alternate airports. Larger cities may have multiple airports: Checking multiple airports for both departures and arrivals may also turn up savings. Another airport strategy is to check flights that pass through your destination and then skip the last leg of the flight. This strategy is only valuable if you purchase one-way tickets and do not check bags.
Buy tickets independently. It used to be that round trip tickets were always the cheapest and "Open Jaw" tickets, bought for multiple destinations, came with significant upcharges. Fortunately, today you can purchase one-way tickets for the same or lower price than round trip fares. This pricing change also allows you to price each leg of your trip independently even if it requires using multiple airlines or airports.
Use price comparison websites. The web is a great resource for travel if you know where to look. Sites like Kayak.com or Travelocity.com allow you to compare prices across major carriers, as well as across multiple dates, to locate the best deal. Be aware that discount and regional airlines do not post fares on third party sites, requiring you to also check those carriers' websites directly. Checking the list of airlines serving your choice of airports will uncover potential discount airlines to follow. Before you book, double check the company website to ensure you are paying the lowest possible price. And always read the fine print: Should your needs change, using a third party site can result in additional change fees from both the airline and the third party booking site..
Watch out for extra fees. The price of a ticket can rise with the use of services that were once free: Choosing a seat, changing your reservation, and checking bags can all result in additional fees beyond the ticket price. Other charges for beverages, snacks, or internet use while on the plane are commonplace these days. Add these fees to the cost of the ticket to make a true comparison among flight choices.
Early bird gets the best price. Whether you are flying regionally or half way across the globe, begin your search early. Give yourself several weeks or even months to locate the best price. Websites like SkyScanner.com help evaluate average ticket prices over any given month helping you know when to buy. With strict policies on ticket changes, you may not get a second chance to find the best price.
These are just a few helpful strategies to make traveling more affordable and convenient. In today's world, with so much information available, not taking advantage can be the difference between a good trip and a great trip. Like everything else, the more you know, the better prepared you are to succeed and save.
Ryan Sasson is the CEO of Strategic Financial Solutions. He co-founded the company in 2007. A native New Yorker, Ryan has almost two decades of experience starting and growing businesses in the region. Before founding Strategic, Ryan was the president and founder of Timberline Capital, one of the largest Merchant Cash Advance companies in the country. Ryan is a member of YPO Metro and in involved with multiple charitable organizations. Ryan holds a Bachelor of Science in Business Marketing and Business Management from Tulane University and is currently enrolled in the Presidents Program at Harvard Business School. Meet Ryan via LinkedIn
REAL LIFE. REAL NEWS. REAL VOICES.
Help us tell more of the stories that matter from voices that too often remain unheard.
This post was published on the now-closed HuffPost Contributor platform. Contributors control their own work and posted freely to our site. If you need to flag this entry as abusive,
send us an email
.