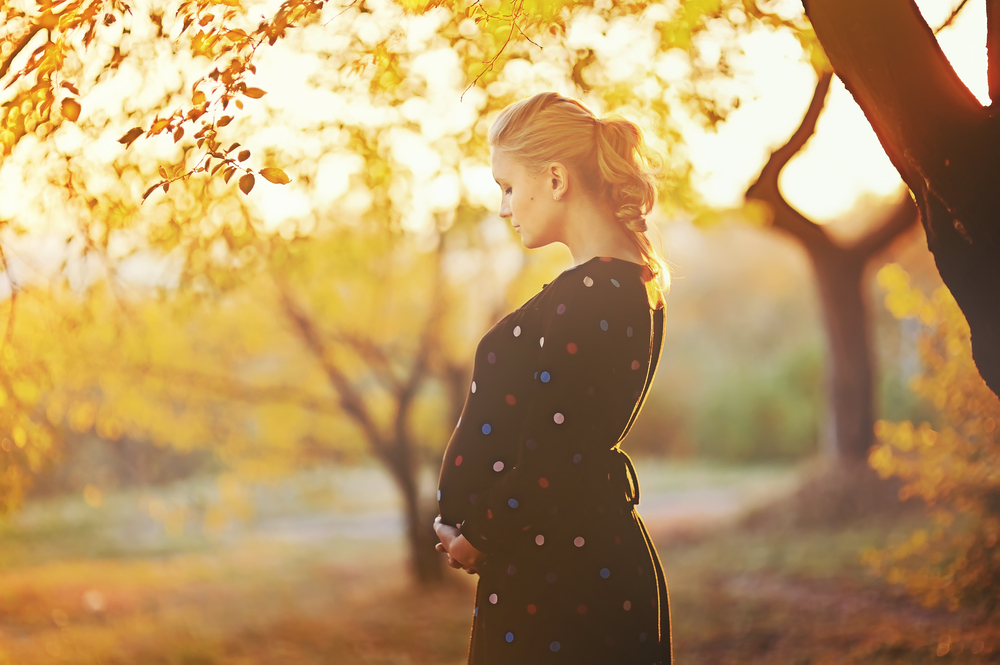 "Is adoption right for me and my baby?" While hindsight can be 20/20, it can be hard to figure out the right thing to do when the unexpected has happened to you. That's why we've invited some birth mothers to speak about their own adoption experiences and give their top pieces of advice to any expectant parent considering adoption. We interviewed 8 birthmothers on this topic and selected the most common themes. You can see their full interviews here.
1. Make an informed decision.
First and foremost, it's important to research all of your options to understand what may be the best option for you. If you are interested in adoption, start doing some research into both the good and the bad.
Each person has a different adoption experience depending on their circumstances. In some unfortunate cases, there are miscommunications or false promises made between the birth parents and adoptive parents that are detrimental to their relationship. In other cases, there are amazing adoption stories, where all members of the adoption have great communication, openness, and have created a "modern family" together.
Knowing more about the circumstances around each situation can help give you a better sense of what things may contribute to a healthy (or unhealthy) adoption. There are support groups all over the Internet, dedicated to sharing adoption stories and experiences. Check them out and get a feel for what is right for you. Overall, birth mothers agree that it is important to "trust your gut."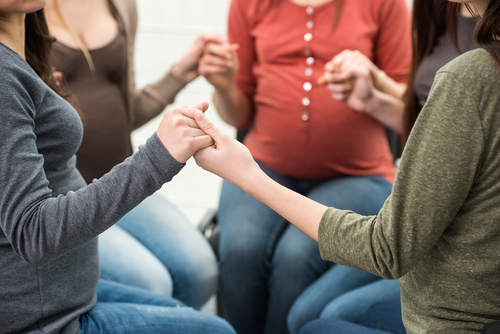 Adoption is a lifelong journey and it begins, just as in parenting, before the baby arrives. Support is an important component of taking care of yourself throughout this process. If you feel like it's hard to find support within your family or circle of friends, try finding support from other places. For example, you can ask questions in a birth parent forum, or ask advice from a birth parent who may be able to share more about his or her own experiences.
It's also incredibly helpful to find a counselor or therapist that specializes in adoption to support you through this journey. An adoption doula is also a helpful support person; however, this is a different type of support and something you should research before you make the choice of having a doula.
3. Write throughout the process.
Many birth mothers highly recommend writing as part of the adoption process. For example, as you are deciding what's best for you, it can be helpful to write down a list of pros and cons. You may find that this process opens your eyes as to what you feel is right for you and your baby.
Writing also allows you the space and time to think about your choices, and better yet, it is something you can come back to later on to remind yourself of what you were feeling during different times of your pregnancy. Writing can also be therapeutic and can help you process your feelings and help you get through the tough times after your baby is born.
4. Create a list of your goals.
Create a "to-do list" or a "bucket list" of what you want to accomplish, then work towards these goals! When you've reached each goal, be proud of what you've done. Enjoy all that you do throughout your journey that you have chosen for yourself and your child.
5. Know the myths and misconceptions.
Understand that there are many misconceptions about adoption and birth mothers. Knowing what these misconceptions are can help you stay informed through the process and guide your own decision making. For example, there are people in the world that don't know or understand adoption and think that birth parents don't love their kids, don't care, and don't have feelings. This couldn't be further from the truth, but many people do not understand or know enough about adoption to know that these things or feelings connected to birth mothers are false.
There are a lot of different feelings that go along with becoming a birth parent. Remember that it is okay to feel sadness, anger, happiness, loss, and love. You will have a rollercoaster of emotions and it is both okay and healthy for you to go through these emotions. Don't let anyone tell you that you shouldn't feel this way or that way -- you are entitled to feeling what you feel at any given time.
Know that your feelings are real and these feelings only belong to you. Allow yourself to grieve, because even though you have made this decision yourself, you are still losing a part of yourself and it is both okay and healthy to grieve. This is when it's most important to have a great support system, and when it can be helpful to reflect on what you wrote during your pregnancy so you can understand again why you gave your baby the life that you gave him or her.
These are just some of the top tips that expectant mothers considering adoption should think about, curated by birth mothers who have been where you are now. To learn more, you can watch our birth mother video interviews on this topic or request a birth mother buddy who you can talk to if you need support.