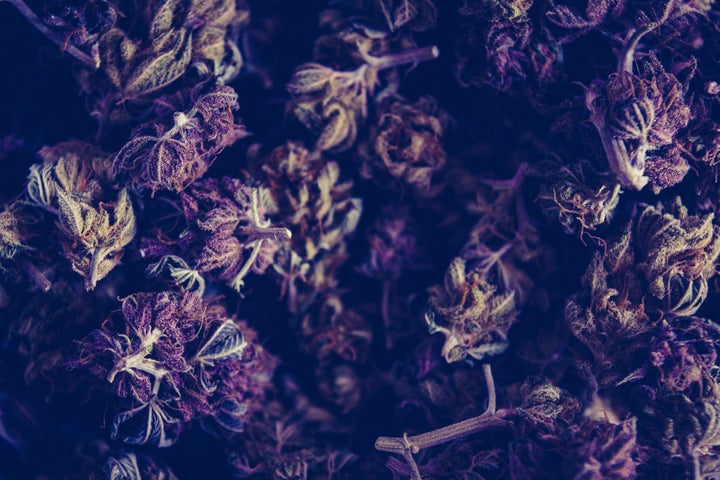 Believe it or not, the cannabis industry as a whole is still in its infancy. Though we love to talk about the "boom" that's going on, this is only the beginning. As the industry continues to grow, so will everything around it. From logistics to compliance, the list of sectors being spawned by the legal and medical cannabis industries is burgeoning.
Over the past couple of years, numerous actors within the startup community have started to spring up, making way for new creations and innovations. And although it's too early to tell how successful these companies might be, we've been establishing a framework to work off of. 2018 will be the year a few lanes excel. Check them out below:
Almost all of us have seen some sort of show or documentary on cannabis; however, there hasn't yet been a channel that completely dominates that space. Enter 420TV, which is looking to offer exclusive digital content on news, entertainment, health, and finance from the cannabis industry. As the first of its kind, expect it to make waves in the video-on-demand market, and it could very well become the one-stop shop for everything cannabis related.
If there's one aspect of the cannabis industry that's been a struggle, it's commerce. Because most dispensaries and shops are forced to run as strictly cash-only businesses, keeping up with paying vendors and employees has been a headache, especially when you consider the numerous other logistical elements involved, such as security and transportation. However, some startups are out to change that.
One is Baker Technologies, which, as noted by TechCrunch, raised $3.5 million to "become the Salesforce for cannabis." Considering how impressive their early offerings are, as long as they remain consistently growing, expect Baker to take off once regulations ease.
The cannabis-delivery business was one of the earliest ventures in the industry, emerging from the medical sphere and now flooding the legal market as well. A lot of shops have their own couriers, but there's one company primed to become the Uber of cannabis delivery.
Eaze, which raised an unprecedented $27 million in funding, wants to be the easiest way cannabis is delivered not only to your doorstep but from state to state. Granted, that reality is still a few years out, but don't be surprised to hear more about Eaze as they construct the infrastructure around cannabis delivery.
Incubators And Accelerators
As the cannabis industry has largely been following in the footsteps of Silicon Valley, it should be no surprise that the same models used to grow tech companies have also been implemented in the cannabis industry. Accelerators like Gtwy, which has experienced advisors behind it, have been on the rise for their ability to raise capital to inject into the legal cannabis market. Companies like this are going to help significantly with providing a healthy startup ecosystem, and one that takes pride in innovation.
Following in the same vein as the incubators and accelerators, VC funds have been hopping on the cannabis train for a few years now. According to Investopedia, the top earner so far has been Privateer Holdings, which clocks in around $122 million in funds raised. Although a lot of the early investments have been in items proven to be tried and true in the current market, expect venture capital to gain a prominent foothold as more states legalize.
An Initial Coin Offerings (ICO) is essentially when a company creates their own coin or token that has an intended purpose on the blockchain. As the tech world has been going absolutely crazy over ICOs, that trend has bled over into the world of cannabis, with some interesting results.
For example, Paragon Coin is hoping to create a community for cannabis on the blockchain. GreenMed is creating a token that enables vendors to accept credit/debit cards. They are fundraising by having people buy the coin (similar to an IPO of a stock), and that investment is used to make the product a reality.
Two areas to be on the lookout for as blockchain makes an impact in 2018 are payments and compliance. As both of those are immediate needs of the industry, ICOs in those areas could make it big.
What are you most excited to see out of the cannabis industry in 2018? Comment with your answers below.
Related
Popular in the Community