When allegations emerged that Somaly Mam, patron saint of anti-sex trafficking activism in Cambodia over the last decade, had cast a wide net of lies to catch donors and international accolades, it shook the entire philanthropic community. From check-writers to volunteers to media, we'd cradled the belief we were supporting something unequivocally good -- rescuing defenseless girls and women from lives of exploitation. So much of our relationship with charitable causes is built on trust, and if Somaly indeed deceived us in order to shift the spotlight to her own foundation, (it certainly looks that way) our trust is violated -- not only in Somaly, but in the whole process of giving. Just like any relationship gone bad, some of us may be reticent to risk it again.
However, the world's problems remain and people in Cambodia certainly are in need of help, maybe more so than ever. I recently spent four months in that dark flower of a country, where people exude so much joy and spirit despite their hard lives, a nation still in mourning over the brutal genocide committed by Pol Pot's Khmer Rouge in the 1970s, and the ensuing years of turmoil and hunger. Cambodia is currently experiencing a rare decade of peace, yet they are still the poorest country in Asia, with deplorable levels of education, public health, and opportunities for employment, their healing stunted by rampant corruption and a caste-like division of wealth. I was lucky enough to travel the country from top to bottom, befriending wonderful local people and getting involved with some fantastic charitable organizations, and I'd like to share some of them with you.
In order to renew our trust in the process of helping others -- to let these experiences with Somaly become a lesson in cautious optimism, not cynicism, I've outlined a few charities that I know are doing excellent work in Cambodia. Some are big, some small; some feed bellies while others feed minds, but they all make big contributions to the people's lives they touch.
How do I know? I've have met people who work there, visited the Cambodians they're helping, toured their facilities, made inquiries into their reputations in the NGO (Non Governmental Organization,) community, (the same community where it was common knowledge that Somaly was lying for a long time) and even volunteered with some of these organizations, myself. I can assure you that these charities invest donations, attention, and assistance right where it's intended -- helping the children and people of Cambodia. But of course, I encourage you to do your due diligence when supporting any charity -- sites like Charity Navigator, Great NonProfits, and Guide Star.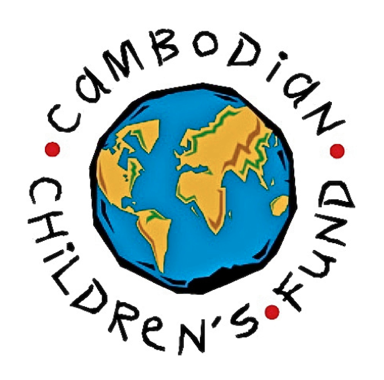 Cambodian Children's Fund.
In 2003, Hollywood heavyweight Scott Neeson traveled to Cambodia and stumbled upon the children living in the garbage dump communities of Steung Meanchey, so desperately poor that they only survive by picking through the city's trash. Even after returning home, Scott couldn't forget the deplorable conditions and the brave children he encountered, so he sold his mansion and yacht and left the movie business behind, dedicating his life to helping Cambodia's forgotten people. Now, as Executive Director of the Cambodia Children's Fund, Scott oversees aid to about 1,800 students and 10,000 people every year, uplifting whole communities like Steung Meanchey by focusing on education, health care, nutrition and safe shelter.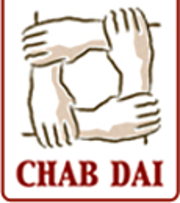 Chab Dai.
Even though Somaly Mam's foundation was the most high profile NGO active in sexual trafficking prevention in Cambodia, there are a host of others still working tirelessly to emancipate girls and women from this slavery of the flesh. Chab Dai, which means 'joining hands' in Khmer, (the Cambodian language) is one of their stars, a leading organization in the field since 2005. They focus on eradicating human trafficking and exploitation through coalition building, advocacy and research - with a sterling reputation for doing exactly what they promise.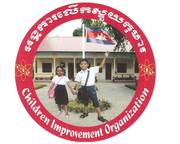 Children's Improvement Organization.
On the outskirts of Siem Reap, Cambodia -- tourist mecca and front door to Angkor Wat -- sits a walled compound with one concrete building, several elevated thatched bungalows, and an open-air kitchen. This humble layout is home to a wonderful orphanage, the Children's Improvement Organization, that cares for some of the happiest and healthiest children you've ever seen. The Director of CIO, Sitha Toeung, together with his wife, Sreymom, provide a home for 37-orphaned children currently. They see to it the children get to attend school, receive extra English classes, are well-fed, and receive medical care. But more than that, Sitha and everyone at CIO make sure the children feel loved as part of a big family, providing sustenance for their minds and souls, not just their bodies. They are currently facing some financial difficulties trying to raise funds to keep paying their lease so they can provide for these 37 children. To read more about Jenny and Jenna, two orphaned sisters who were just accepted into the CIO family, click here.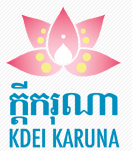 Kdei Karuna.
Cambodia has a checkered past of conflicts and wars, tribal battles and border disputes. Old grudges and feuds still linger, especially in the isolated provinces, often breeding hatred and senseless violence. Kdei Karuna works to break that cycle, addressing conflicts through dialogue, education, and conflict resolution tools, ultimately allowing healing to occur. Their vision is to contribute to sustainable peace efforts by enabling individuals to live together with dignity, tolerance, and harmony.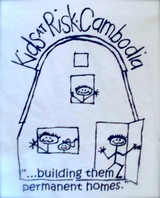 Kids At Risk Cambodia.
A small nonprofit formed by a colorful character from the U.S.A. nicknamed Cowboy Bart, Kids At Risk has a boots-on-the-ground approach to activism, traveling far into remote provinces to visit homes and villages where people really need the help. Too many NGO's allocate an alarming percentage of their budget to administration costs, salaries, and perpetuating more fundraising, but this organization gives 100% of their donations directly to help children. Kids At Risk becomes involved with homeless, orphaned, and disabled children and stays in their lives as advocates for the long term. This holistic approach to charity ensures the children have shelter, a family unit of support, medical care, nutrition, and access to education. They work closely with other nonprofits and agencies to fulfill their mission of allowing Cambodia's forgotten children to grow into strong, healthy, and happy adults with bright futures.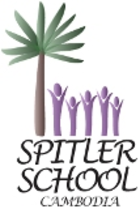 The Spitler School Foundation.
Danny and Pam Spitler were typical tourists, taking in the sites of Cambodia back in 2005. Their guide, a wonderful local man named Sarin, showed them Angkor Wat and also took them on a tour of his village, so impoverished it lacked even clean drinking water and a proper school. The Spitlers donate the $400 necessary to build a well for the village, and a serendipitous partnership between Sarin and the Spitlers was formed. One well turned into two and pretty soon, they were collaborating on taking over and rebuilding the defunct school in the village. Fast forward 5 years, and the Spitlers and Sarin now head the Spitler School Foundation, responsible for two full educational compounds in that village that provide daily learning, English lessons, computer training, and annual medical services to over 1,000 children every year. They also get involved in the village, offering vocational skill training, community outreach, and adult education to the children's parents. Sarin and the Spitlers have been recognized near and far for their work -- honored by the Cambodian government and invited to the White House where they received the Champions of Change award. You can read more about the Spitler School in my new book, Cambodia's School of Hope.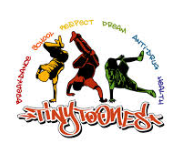 Tiny Toones.
Tiny Toones is a homegrown organization in Phnom Penh, the capital, that rescues kids from the streets, pulling them away from violence, gangs, and drugs and instead offering them music, breakdancing, and a solid education. It was started by a Cambodian-American man named Tuy Sobil, nicknamed K.K., who was deported from the United States after 9/11 after anti-immigrant policy tightened. He was sent back to the homeland of his parents, who'd escaped the Khmer Rouge regime (K.K was actually born in a Thai refugee camp,) forced to relocate to a country he'd never been to and without even knowing the language. So many others in the same situation struggled with poverty, drugs, and hopelessness, but K.K. and his crew utilized music, dance, and hip-hop culture as a means to escape the streets. Now, Tiny Toones uses those same tools to help other at-risk children from Phnom Penh's slums, giving them a safe, positive outlet as well as educational and job training assistance. K.K.'s Tiny Toones dance and music troupe now performs all over the world to raise money and awareness for the cause.
Support HuffPost
The Stakes Have Never Been Higher
Related
Popular in the Community