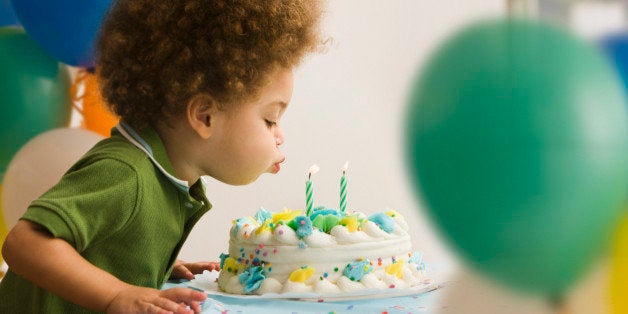 Do you remember your childhood birthday parties? More than likely they were simple affairs with cake, ice cream and classic games like "pin the tail on the donkey."
In this day and age, sadly, such a low-key party is not the norm. Instead, many families opt for extravagant events, usually involving an expensive venue such as a play gym, an artist's studio or even a club car on a train!
If your family doesn't have the financial means to hire a three-ring circus to entertain your child and his friends at a birthday party, don't worry -- there are plenty of other budget-friendly options available that can be just as creative and meaningful. Today I'm going to share six ideas that will bring big smiles to your children's faces, and leave lasting impressions in their memories -- instead of on your bank account.
Before you decide on the theme, location and other party details, figure out a realistic budget. Remember that the birthday party is going to last for a few short hours, but the repercussions of spending more money than you can afford could last far longer. Once you have a handle on how much your family can stomach financially, then you can start brainstorming ideas for a fun-filled, creative party that your child will remember for years to come.
For Toddlers and Younger Kids
Idea #1: Teddy Bear/Stuffed Animal Party
One of the most whimsical birthday parties my children have ever attended was a Teddy Bear Bash. The birthday girl was turning 3, and all the guests were asked to bring a favorite teddy bear or other stuffed animal. We arrived to a fanciful setup in the family's dining room, where picnic blankets were set around the room and each guest had a comfy cushion waiting on the floor with a brand new teddy bear friend for each child. The kids got to pick adorable outfits from a big picnic basket to dress their new bears (bought at a local craft store), and the rest of the party revolved around all things teddy bear. This included a game of "hide and seek," bear-themed coloring pages, and a "pin the tail on the bear" game that the clever mom made out of construction paper. An adorable bear cake was served with gummy bears galore -- and within two hours, the party was over and everyone left happy, full and carrying a new bear friend!
Party cost:
Bears and outfits (10 bears for 10 kids at $5 each): $50.00
Cake and gummy bears: $15.00
Grand total: $65.00
Idea #2: Storybook Character Party
Just recently, my 7-year-old daughter went to a book character party. The 10 kids (boys and girls) who attended were asked to come dressed as their favorite storybook characters. When all the guests arrived, they played a game of "20 Questions" to determine each guest's literary identity. My daughter went as Fancy Nancy, and some of the other characters who arrived were Harry Potter, Curious George, Willy Wonka and even Junie B. Jones. They all got to make book jackets depicting their favorite characters/stories out of journals purchased at the dollar store and covered with heavy-duty construction paper and stickers. These looked like their very own books!
The host took photos of each child, which were glued to the back covers of the books with a cute bio featuring highlights about each "author." My daughter's read: Annie Butler, Grade 2, is crazy for all things fancy. She's the youngest sister of five brothers and two sisters and loves to decorate her room with posters of Fancy Nancy. When she's not reading, you can find her in the gymnastic studio or playing with her Pomeranian puppy, Gracie."
In addition, the host asked each child to bring one or two of their gently used books and they held a book exchange as part of the fun. Each child left with a custom handcrafted book and at least two books from the book exchange.
Party cost:
Craft supplies: $25.00
Journals at Dollar Store: $10.00
Cake and Ice Cream: $15.00
Grand total: $50.00
For Elementary or School-Aged Children
Idea #3: Chocolate-Making Party
Most kids enjoy making treats. One popular and easy treat to make is chocolate. You can get a variety of fun, playful molds and chocolate melt flavors in the craft store. Melt the chocolate in the microwave and then kids can pour the gooey goodness into the molds and get as creative as they (or you!) want with decorations and even lollipop sticks. The molds set quickly in the fridge or freezer, and clean-up is a breeze if you put wax paper down on the kitchen island or other work station of your choosing.
Party cost:
Chocolate: $25.00
Molds and accessories: $15.00
Wax paper: $5.00
Grand total: $45.00
Idea #4: Backyard Carnival
This idea takes a bit more work, but if you have a big backyard, or even a large garage, and can spend a few weeks planning and creating some neat games, this can be a frugal alternative to going to a bowling alley, gymnastic studio or other pricey venue where kids get to be active. We did this for our 10-year-old daughter a few years ago and it was a big hit.
Some of the games we made for the carnival included a mini golf course, a ring toss on soda bottles (which we filled with water and food coloring to make them festive), a beanbag toss that we constructed and painted using some large appliance boxes -- and we even had a cotton candy and popcorn stand. We also had a tattoo station, face painting and balloons. Prizes were given as well, and these were a combination of purchases from thrift stores, the dollar store, the party store, and other sale items I had found in my weekly shopping. This party took us about three weeks of planning, but it was worth it.
Party cost:
Cotton candy machine rental: $30.00
Appliance boxes: Free from a local hardware store
Balloons, accessories, paints, prizes: $40.00
Food: $30.00
Grand total: $100.00
Idea #5: Craft Party
Many tween girls love to create things. Channel that interest into a craft-themed party. Buy some unfinished items such as wooden trinket boxes, unpainted pottery, T-shirts, picture frames and bags. Make sure they're as plain as possible so that they make for a nice blank slate. Present the partiers with some fabric, paints, sparkles, glue, markers and any other decorative items, and let them go to town.
Decoupage is also an awesome way to create one-of-a-kind decorations for girls' bedrooms. Get ideas from your child of what she's interested in, and then the two of you can spend some quality time together shopping for the items you'll need. The financial investment for a craft party is pretty minimal -- bits of fabrics, glitter, paints, picture frames and other such items are pretty cheap. So you won't spend a ton, but the kids will leave the party with something special that they made in their own individual style.
Idea #6: Scavenger Hunt
A scavenger hunt is one of the most thrilling parties for kids of any age. The key is to put some thought into the items you will be hiding and, of course, create the sneaky clues that are also a large part of the draw! My 13-year-old son attended a scavenger hunt party at the beach recently. Each child received a message in a bottle (water bottles were used and filled with confetti to make them really colorful) and each child had a different poem with clues.
They worked against the clock to see who would find the buried treasure (it was actually a tin box that contained movie tickets, gift certificates to a local pizza place and some books and board games). Every kid was a winner because there were lots of prizes to be found along the course of the scavenger hunt. But the main treasure was only found by one child. The kids loved it because it was a bit competitive, but it also got silly and exciting for them to see who could figure out the clues.
Those are just a few of the many wonderful party ideas for a tight budget. A few others are indoor camping parties, cooking parties, scrapbooking parties or stewardship parties where kids spend a large part of the party gathering items for a food pantry or making a thoughtful craft for people at a local nursing home.
And don't forget that sometimes less is definitely more. Kids don't need a fancy party or an entire park of wild animals. What they want is to spend time with you and their friends doing something fun.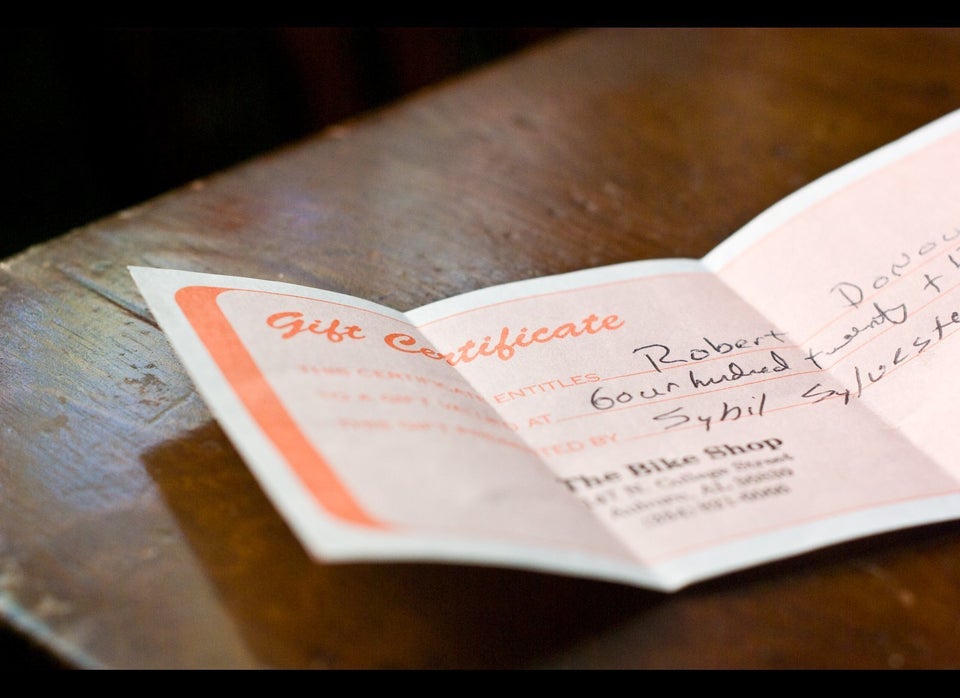 15 Ways To Save On Eating Out