You know the feeling you get when you find a place where you are just meant to be? For me, that was New York. In 2010, I had just returned to Ireland from London where I worked for two years, but I was struggling to settle back in. I had a wonderful career coach who asked me: "You have always talked so passionately about New York, what is stopping you from going?" I had no good answer. He was right, what was stopping me from chasing my dream of working and living in NYC?
Making the decision to move to a new country and leave your family, friends and job behind raises a level of guilt. It feels as if you are walking out on people.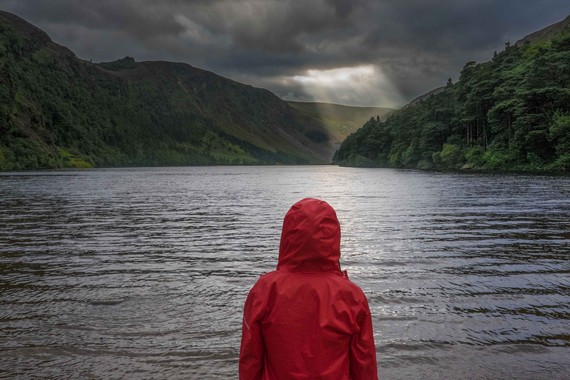 Image by Aoife Reddan
Easing the burden on my family, I explained it would just be for a year, hoping that they would get used to the idea over time. My mum did message me one year to the date asking if I was coming home. Three years on, she is still getting used to the idea. My friends were super supportive and were already planning their shopping trips to NYC.
But how was I going to ask work? There is a loyalty you build at work, especially to the people who have invested so much of their time in you. I felt I was going to let them down. I did my homework and talked to a few contacts at my company in New York. The conversations just reaffirmed that this was the right decision for me.
I was super excited but still fearful. I put off the conversation with my manager at Accenture, a global professional services company, for weeks.
To my surprise, when I had the conversation, my manager was very supportive of my transfer and so encouraging of me getting international experience. This is a wonderful thing about working for a global organization. Without their support, it would be very difficult for me to secure a role in the US due to visa restrictions.
Now I was ready to go, but there was all the visa paperwork and timing needed to close out one project and line up my next role in NYC.
Transfers are never without their complications. It is hard as your mind is already somewhere else. You need to not let frustration seep in and to stay focused on the job at hand. Successfully closing it out is a key to making the transfer work smoothly.
Six months after my meeting with my manager, I arrived in NYC with two very heavy suitcases, the biggest smile, and a sense of contentment.
Aside from the challenges of getting an apartment in NYC without a credit rating, learning to accept queuing, and getting used to everything moving faster, the reality is so much better than I ever expected. Even though I am in a different continent, the work environment and corporate culture at my company is still the same. Having this stability made a huge difference when everything else had changed.
Today, I get to work at the heart of the financial services industry, shaping risk management solutions for some of the largest global organizations. I continue to be inspired by the people I work with.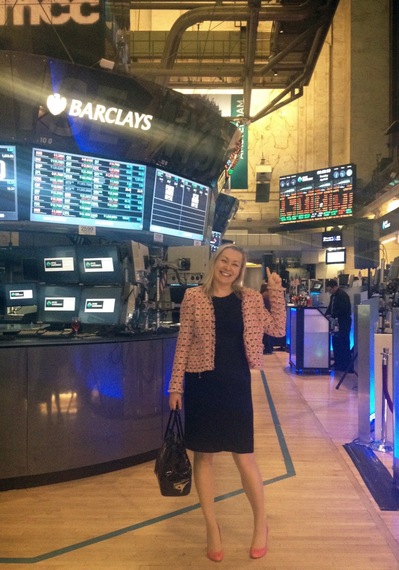 Making a move on your own to another continent or country is always daunting at first, but if you do it with work you will at least have this network as support. I feel more content, stronger in myself, and I now have an even bigger network of friends and experiences than I ever had. I have no regrets.

Here are three key "Dos" and three key "Don'ts" I learned along the way:
Dos:
Be willing to adjust - embrace the diversity of new things when you arrive.
Find ways to integrate - link in with that friend of a friend, accept all invitations, join a club.
No credit is worse than bad credit - get a credit card straight away. Debit, not savings, is a measure of your credit worthiness in America.
Don'ts
Don't overplan - hours and weeks of research went out the window the first day I went to see apartments.
Don't become a weekend tour guide - find the right balance for having time to building new friendships while maintaining old ones.
Don't give up on your dream - if there is a will, there is a way!
Calling all HuffPost superfans!
Sign up for membership to become a founding member and help shape HuffPost's next chapter