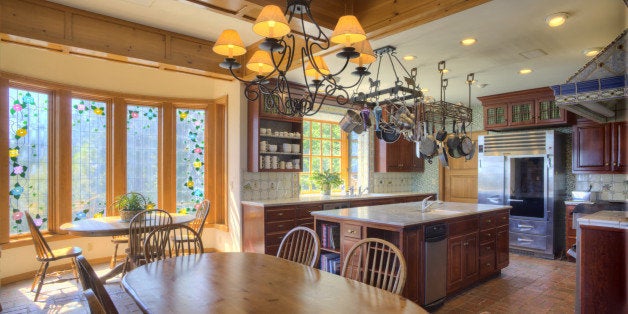 By: Anne Reagan, Editor-In-Chief of Porch.com
The perfect kitchen for cooking and entertaining during the holidays doesn't have to be enormous nor have state-of-the-art appliances. The best kitchen for both cooking and hosting will be one that allows the resident chef to safely chop, prep and cook while catching up with family and friends. It's not safe to have people walking in between the oven, stove and sink areas so if you want to keep cooking while guests are in the kitchen, set out some drinks and appetizers just outside of your work area. Throw in a couple of barstools and they'll feel more comfortable staying in place. Let's look at how some homeowners have set up their dream kitchens, perfect for cooking and entertaining.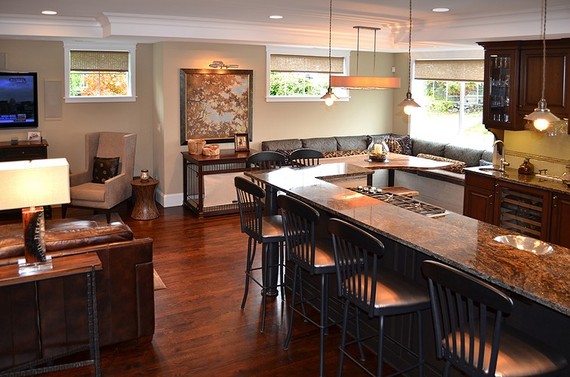 Turned Inside Out by KWANCHAI - Jonathan Mathews Design Group
When hosting a holiday party, it's normal to have guests gravitate towards the kitchen. After all, it's the source of all the yummy smells and treats! This kitchen has an oversized, raised bar with plenty of spectator seating - it helps keep the guests nearby without having them in the way.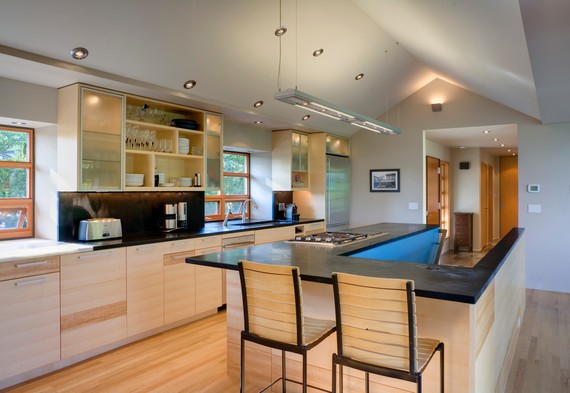 Magnolia Remodel by Prentiss Architects
Long and slim, this kitchen may appear straightforward but it has some holiday cooking tricks up its sleeve. An inset marble countertop is perfect for rolling out piecrusts or cookies, and a self-service coffee station is ideal for guests to help themselves. A long, wrap-around counter offers seating that is out of the way of the galley.
Plenty of counter space and cabinetry makes this kitchen perfect for cooking and entertaining. Seating is placed at one end of the island, freeing up the work area. A dedicated cookbook area makes it easy for the check to quickly reference recipes. The tall bar separating the kitchen from the family room ensures that the mess from holiday cooking can't be seen from the party area.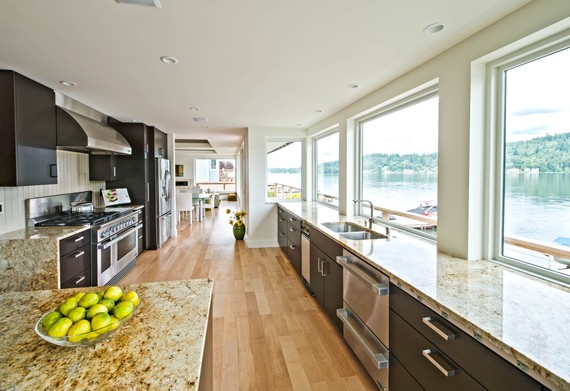 Whole House Remodel by SunBeach Design Build
Cleaning up after a party isn't a chore with a view like this! A separate cooking and cleaning area makes this kitchen really efficient. This designer chose to keep all the overhead cabinets on the wall opposite the view, making this kitchen light and bright. Lots of below counter drawers and appliances are often easier for the whole family to help out with cooking and cleaning.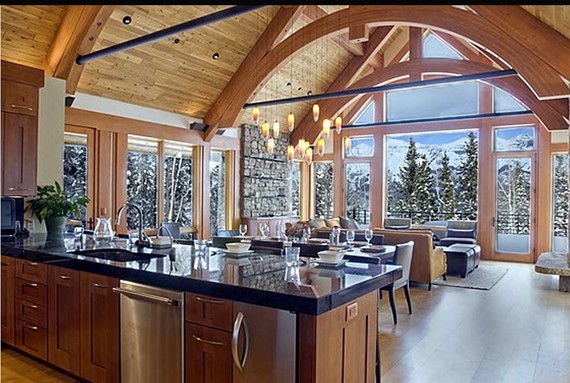 Custom Home by Lea Sisson Architect LLC
This open-planned kitchen and family room takes advantage of the cathedral-like beamed ceiling and the breathtaking mountain views. The kitchen combines both a semi-enclosed area for cooking while still maintaining an open view to the family room. The large countertop is deep enough for both a sink and an eat-in area. Tall cabinetry and a focal backsplash complete the space.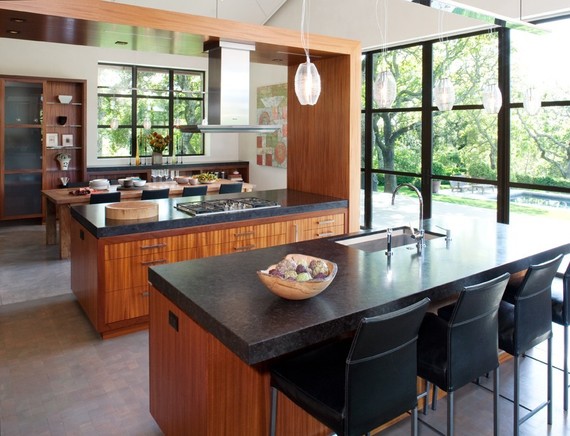 Fieldstone House by De Meza + Architecture, Inc.
This contemporary home offers a unique approach to kitchen design through the use of two islands and floor to ceiling windows. The fact that the long dining table mimics the islands is a bonus - it's the perfect spot for appetizers and extra guests. Plenty of natural light ensures that the landscape becomes part of the party.
Related