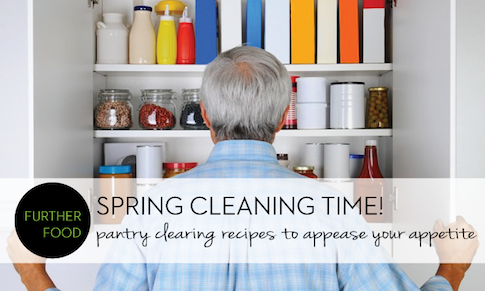 With the warmer weather here to stay, many of us are hankering to spend our time outside -- not at the grocery store or slaving away at the stove. If you're in pursuit of a stress-free strategy for cooking up something simple and healthy with ingredients you already have on hand, look no further than these recipes! Not only do these dishes save you a trip to the store, they also have the added bonus of helping you wipe your kitchen clean and keep your wallet full. Get your spring cleaning on!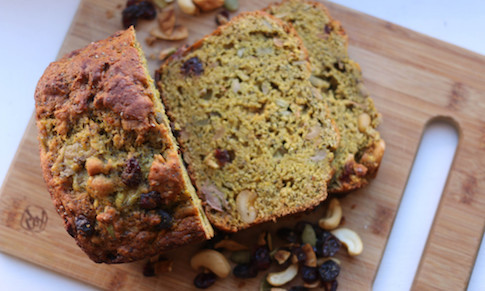 Rise and shine with this nutrient-dense breakfast bread! Clear out your cupboard and add as many nuts, seeds, and spices to this banana bread as your heart desires. Packed with protein, healthy fats, and fiber-rich fruit, this banana bread will wipe clean your kitchen and fill up your tummy -- the perfect way to start your day.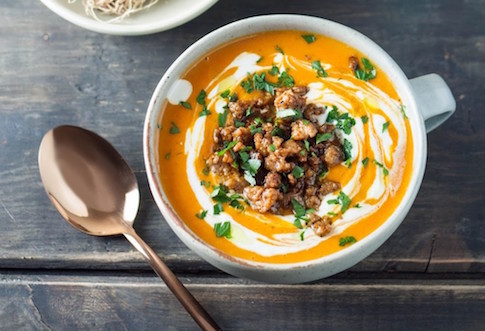 Italian Sausage and Roasted Red Pepper Soup
Flush out your fridge! No vegetable is left behind with this satisfying soup. Stocked with red peppers, carrots, celery, onion, potato, and your favorite sausage (pork, turkey, chicken), this recipe offers up the opportunity to use everything you've got. So get out your biggest pot!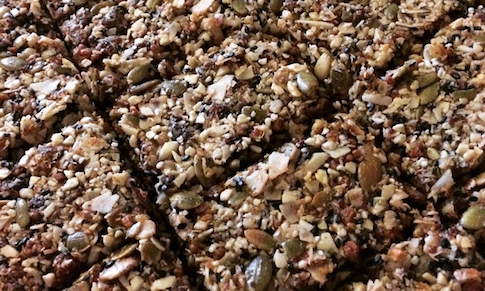 "Clean Out the Cupboard" Grain-Free Granola Bars
Looking to make use of the countless jars and bags of nuts, seeds, dried fruit, and trail mixes that are squandering storage space in your kitchen? We've got the perfect recipe for you! These grain-free granola treats pack in a plethora of vitamin and mineral-rich trail mix superstars. Energy boosting and supremely satiating, these snack bars are an all-around winner.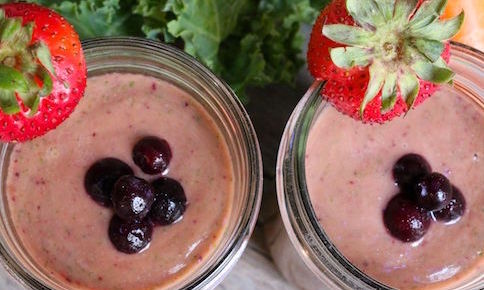 Carrot Citrus Kale Avocado Tahini Berry Lunch Smoothie
Yes, it's true -- this is a smoothie you can have for LUNCH. And all you have to do is toss a healthful variety of fruits and vegetables into your blender. Pulse, puree and presto! You'll have a "mega" smoothie loaded with vitamins and minerals, antioxidants and anti-inflammatory benefits. With hardly any effort and a great opportunity to empty the crisper drawer, you'll have a one-cup lunch and plenty of time to enjoy a sunny springtime day!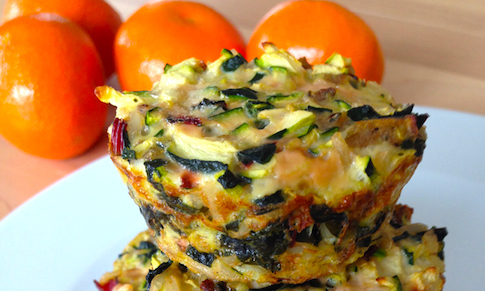 Grab-and-Go Chicken Sausage, Egg, Brown Rice Breakfast Muffins
If you have any sort of leftovers crowding your fridge space, throw them into these muffins -- not into the garbage can! The versatility of this recipe leaves a lot to the imagination. You choose the grains and veggies based on what you already have. In no time, you'll have a flavorfully flawless breakfast, lunch or snack.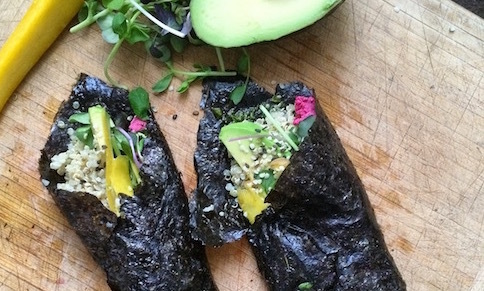 Clean Out the Fridge Nori Wraps
You have lots of leeway with these health-supportive Nori wraps, which incorporate a variety of vegetables, herbs, and creative add-ons. You only need a few minutes in the kitchen, and voila: you'll have a fresh, nourishing meal or snack...plus a spick and span refrigerator.
Want more? You might also like:
Confused by Paleo Breakfasts? Approaching It This Way Will Change How You Eat Forever
Recipe: 4-Ingredient Maple-Sesame Coconut Chips
3 Amazingly Powerful Allergy-Fighting Juice Blends This Doctor Swears By
Recipe: 5-Minute Banana-Coffee Smoothie
Calling all HuffPost superfans!
Sign up for membership to become a founding member and help shape HuffPost's next chapter