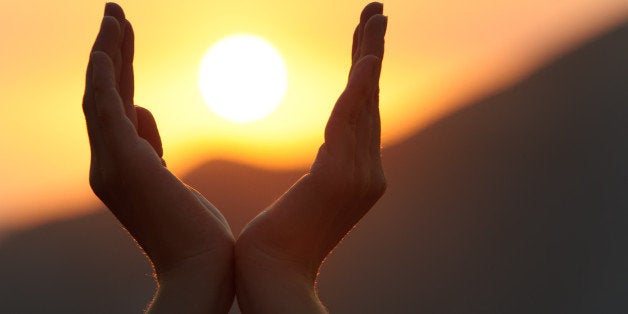 One thing we, as mom and daughter, have learned the hard way: women cannot afford to put off self-care until 'life eases up,' 'the toddlers are in school,' 'the kids leave for college' or 'we're through the crisis at hand.' It was precisely in the moments of complete overwhelm that we realized if we did not start practicing nourishing routines, we would sink.-- Becky Johnson and Rachel Randolph, Nourished: A Search for Help, Happiness and a Full Night's Sleep.
Do you dream of living a more nourishing life? This was my dream too, and now it is more of a reality than ever. It begin with asking myself a simple question, whether my day was a delight or a disaster. "What do I need to nourish myself right now?" Then I quietly waited for the answer to come. It always did. Sometimes I heard, "Take a nap." Other times I thought to myself, "Eat a little protein." Or "take a hot bath," or "sit in the sun," or "organize just this one drawer," "call a friend for lunch," or "pray and release this to God." It is amazing how well we know ourselves when we simply pause on a regular basis to ask, "What do I need? What would nourish me now?"

To get you started, here are six easy ways to nourish yourself today.
1. Create a Nourishing Space. When your space is serene, your mind begins to relax as well. Begin by getting one room in your house "close up-ready" - as if it were going to be photographed in a magazine. For now, don't worry about organizing drawers or closets, just get it surface clean, uncluttered and pretty. Having a nourishing sanctuary to retreat to immediately calms and lifts our moods.
2. Organize Your Week into "Work Days," "Stuff Days" and "Off Days." Give each day of your week a major focus: one day to accomplish work-related tasks; another to handle "stuff" such as errands, doctor appointments, buying groceries, calling the plumber, paying bills, etc. Finally schedule at least one (or two!) free days where you put away the To-Do List and play or rest.

3. Love The Body You're In. Before going on yet another diet or exercise plan, try loving the body you currently occupy. "For an instant pick-me-up, Google your body type and then add the words 'beautiful' and 'fashion' and you will see a gorgeous array of women who look like you, decked out in styles that bring out their va-va-voom." I made a Pinterest board and call it, "Beauty in My Body Type." I pin clothes, make-up, scarves, jewelry and beautiful people who own their curves and their age and looked marvelous and glowing... as is.
4. Make a Menu. Take the time to plan a menu and stock the groceries to make the meals ahead of time every week. Tack the menu on the fridge. We call this "being kind to your future self." It is amazing how much time and headache you'll save all week by spending 30 minutes on Sunday and scribble out simple, nourishing meals to make through the week.

5. Get Your Move On, Naturally. I hate the word "exercise" and so I call it "enthusiastic movement" instead. Even so, I still resort to bribing myself to get my body off the couch. One way to coax yourself into moving is to pair an activity with something else you enjoy. Walk on the treadmill to a favorite book or TV show. (I usually watch The Food Network, but we'll analyze that another time.) Or promise yourself a post-exercise treat: perhaps a guilt-free nap, browsing at a vintage shop or a drink at a cozy coffee shop. Fun activities (for me, anyway) like decorating a room, cooking a big meal for others, gardening, or trying on lots of clothes use calories and energy. Try to incorporate a naturally fun, high-movement activity into some part of each day.
6. Nourish Your Mind. Think of your mind as your own "Secret Garden" that requires regular weeding, planting and watering. Be picky about thoughts you allow to take root and bloom in your head. Try this simple trick for weeding out negativity and planting more joy. First, notice what kind of mood you are in right now. For example, are you feeling anxious? Follow that mood to the exact thought that is causing your anxiety (because all moods begin with thoughts). Now examine that thought, turn it around in your mind. Is there another thought that is just as true, but more positive and helpful you could plant instead? Then pull out the weed of negativity, plant a just-as-true but more positive thought in its place, and watch your mood brighten and calm.
It may surprise how a few little tweaks to your surroundings, your way of thinking, and your daily schedule can quickly add up to a more nourishing way of living.