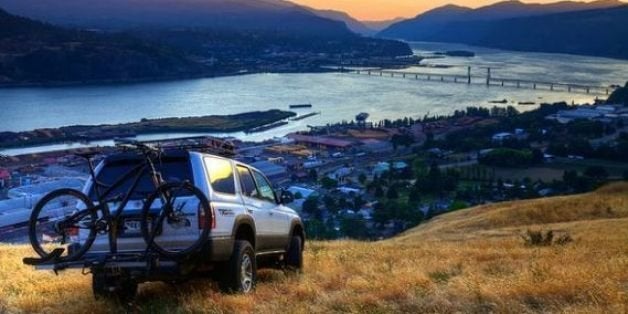 These days, many travelers are opting to skip the high fares and baggage fees at the airport in favor of a classic road trip. Mapping out all your stops, meals and detours can seem overwhelming at first, but with a little creativity, planning an affordable road trip doesn't have to be difficult. Before you leave home, consider these six simple tips to make sure your next trip is wallet-friendly. You might just find that some of these cost-saving techniques will end up making your travels more enjoyable, too.
Shop around for hotel deals
Although some travelers like to keep their road trip plans loose, it's smart to book your accommodations before you leave home. Instead of taking the "we'll drive until we're tired" approach, shop around for the best hotel deals ahead of time. That way, you can explore all of your options and properly budget rather than having to settle for whatever you find at the next exit.
If you prefer to be spontaneous, several smartphone apps can help you score last-minute deals on the fly. Load your smartphone with apps like HotelTonight, Booking Now and Jetsetter to find discounted day-of accommodations.
Factor in the extra cost of traveling with pets
Traveling with your family pet can be a fun and cost-effective alternative to kennel boarding, but it can also mean extra expenses along the way. Many hotels charge pet deposits or cleaning fees, and you may have to drive far off your route just to find some pet-friendly digs. Avoid the added stress and the budget-busting bills by researching ahead of time to find hotels that allow pets to stay for free. Database resources like Pet Friendly Hotels and BringFido.com can help you locate properties that welcome pets. Also, seek out budget-friendly attractions that your pet will enjoy just as much as you do (think: parks and beaches) rather than confining your four-legged friend to the hotel room or the backseat of the car.
Before you leave home, buy a cooler and stock up on road trip snacks and beverages for picnic lunches. Not only will you save money by bringing your own food and drinks, you'll also eat healthier by avoiding the candy aisle at the gas station. Plus, you'll be able to enjoy your lunch en plein air rather than spending your time inside a fast-food restaurant. Be on the lookout for parks, rest stops, beaches and scenic overlooks, all of which make perfect picnic spots.
Take the car in for a tuneup
It's not a bad idea to take the car in for a checkup before you leave on your road trip. In addition to helping you avoid car trouble in an unfamiliar place, a checkup can also allow you to save money on gas. For instance, vehicles with properly inflated tires get better gas mileage than those with underinflated tires. New air filters and spark plugs can also help improve your car's performance.
If the car upgrades or repairs are too big a blow to your budget, consider renting a car instead. A newer car may offer better gas mileage, plus scoring a deal or upgrade on your rental car is easy. Use a resource like AutoSlash, which helps you locate the best deals and monitors your rental rate for you, rebooking you if prices drop.
Traveling in a group is a fun, money-saving technique that works especially well for road trips. In addition to creating travel memories with others, you'll save money on gas if you all ride in the same vehicle and split the cost. Plus, many state and national parks charge an entrance fee per car, rather than per person, allowing you to get more bang for your buck when it's time to find budget-friendly activities.
When it comes to accommodations, consider sharing a hotel room with a friend or two and splitting the cost. For larger groups, renting a condo or vacation rental often ends up being less expensive than booking several hotel rooms.
Find budget-friendly activities
Wallet-friendly attractions abound; it's just a matter of planning ahead and getting creative. Seek out state and national parks, or better yet, city and county parks, which often waive admission. Beaches are another budget-friendly option, plus they make a great setting to have that picnic lunch you brought along.
Also, consider a stop at local historical spots and small museums. If the town you're passing through has a visitor center or tourism office, stop by to see if they have guided walking tours or maps that can lead you on self-guided explorations of the area.
Sarah Vernetti is a Las Vegas-based freelance writer who specializes in family-friendly travel throughout the American Southwest. Follow her adventures on Twitter @SarahVernetti or visit her online.