When a room is small, the illusion of spaciousness can be created with a few simple tricks. While physically changing the dimensions of a room is difficult, establishing the appearance of additional space is easy. In fact, here are six tips to add a feeling of openness to any small room.
#1 Avoid Dark Colors
Dark colors reduce the perceived size of a room. Lighter hues create an open and airy sensation that promotes the illusion of spaciousness. If you don't have time to repaint a room, consider hiring a professional painter to help you.
#2 Draw the Eye Upward
A room that moves your eyes from the floor to the ceiling will always appear taller. Consider wallpaper borders or an elongated painting to create the illusion of height. Vertical storage like narrow DVD racks also adds to the heightened appearance of your room.
#3 Optimize Lighting
If your room is short on space, well-placed lighting is important. In particular, you should consider the use of multiple sources of lighting. For rooms with a low ceiling, select recessed lighting fixtures. Recessed lighting doesn't take away from the size of your room and provides necessary lighting.
#4 Eliminate Clutter
The more items you include in a small room, the tinier your space will appear. Eliminate clutter by throwing away any unnecessary possessions. Additionally, take a survey of unused items in your home and either donate or trash them.
#5 Select Furniture Placement Wisely
An overload of furniture makes a room look cramped. Additionally, a furniture-lined wall will shrink your room's appearance. Consider downsizing to a few pieces that are spatially economic.
#6 Choose Decorative Accents Carefully
Too many accents become clutter. Incorporate smaller, flexible pieces that let your room breathe.
Conclusion
If a tiny room in your home or apartment is causing you frustration, don't think a remodel is the only choice. Consider trying a few of these tips to go from cramped to comfortable.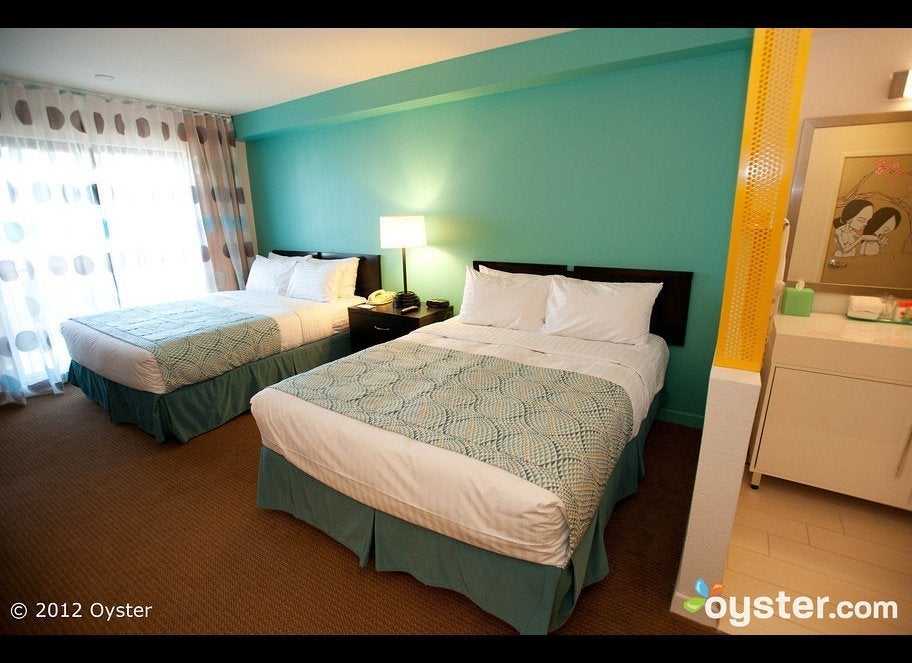 Home Decor Tips from Hotels
Related