Americans often dream of finding the perfect Englishman, with his polite manners, a country home and an accent to die for. Despite InterNations' Expat Insider survey ranking the United Kingdom in the top 20 countries for making its guests feel welcome, the chances of being swept off your feet by Prince Harry are in fact quite slim. Here is an alternative guide showing 6 Englishmen you are much more likely to meet on your travels.
The Lad
The Lad is the most common Englishman you'll meet: chances are he's a heavy drinker, a hotshot, and most probably got around zero female friends. If you are planning to bump into the Lad abroad this summer, then you'll have to head for hedonistic hotspots; Ibiza, Magaluf or Kavos, where you'll most likely find the Lad unconscious in a bar with his 10 mates chanting around him. In winter however, the Lad swears by the protein shake and he'll almost certainly be eating clean and training dirty, but somehow still manages to find time for 10 pints on a Friday night with his boys.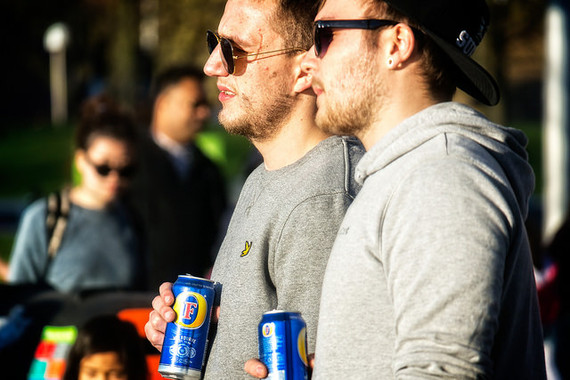 The Gap Yah
The Gap Yah, with Mummy and Daddy firmly backing all expenditure, loves to share all his experiences and political views with the entirety of his Facebook friends list. Rest assured, the Gap Yah will have spent at least two months in Thailand and will obviously have discovered himself at a Full Moon Party in Koh Phangan with his other three mates from the Home Counties. The Gap Yah is more cultured than we can ever dream to be; he'll almost definitely have a GoPro and won't hesitate to recount his tales of the time he helped to build a school in Tanzania, because he's just such a great bloke.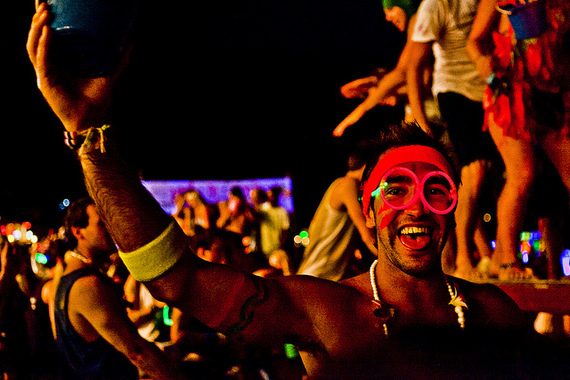 The Hooligan
The Hooligan loves England: the beer, the banter and the casual lifestyle - football is their religion and David Beckham their lord and savior. Walking through the streets, the Hooligan walks with his head held high, sporting a Harrington jacket, Fred Perry polo and Burberry cap. In England, the Hooligan walks through whatever is in his path, set him abroad however and the Hooligan is in an unfamiliar territory, there's an uncomfortable mist looming over him. How does he deal with this? By ordering a pint of lager and a full English breakfast of course. The Hooligan lives for weekends away following his football team, particularly European away days, and will without doubt be tearing up the center of a cosmopolitan European city at every opportunity.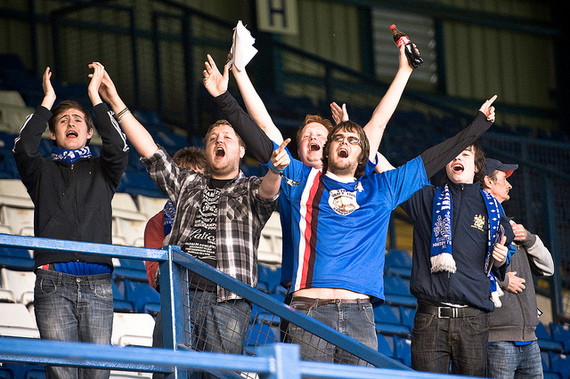 The Hipster
Skinny jeans, slicked back hair and the perfect beard: the three most recognizable characteristics of the perfect Hipster. The Hipster loves buying his clothes from charity shops and is almost certainly a member of Wavey Garms on Facebook. The Hipster probably has a carpet hanging up on his wall in his bedroom, as well as his own homemade bong, because weed is the inspiration for his awful dress sense. Unfortunately for the Hipster, looking edgy on the outside can't always change what lies inside, so chances are you're actually quite boring.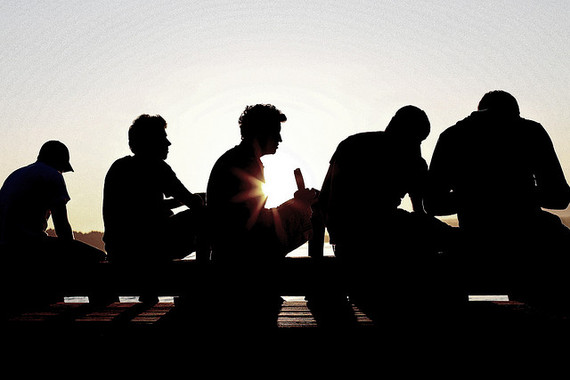 The Old Man
Now the Old Man is not actually that old, he simply embodies all aspects of a 70 year old veteran coal miner. Almost every group of friends has one old man amongst their ranks; this will be the beer belly donning bloke who is more than happy to sacrifice a trip out to the best tourist attractions, for a day of drinking lukewarm ale in the pub whilst chucking a few bets on the horse racing. The Old Man has generally given up on the whole travelling and exploring malarkey, but can easily be spotted in buzzing European cities, most likely towing the anchor on Deano's stag weekend.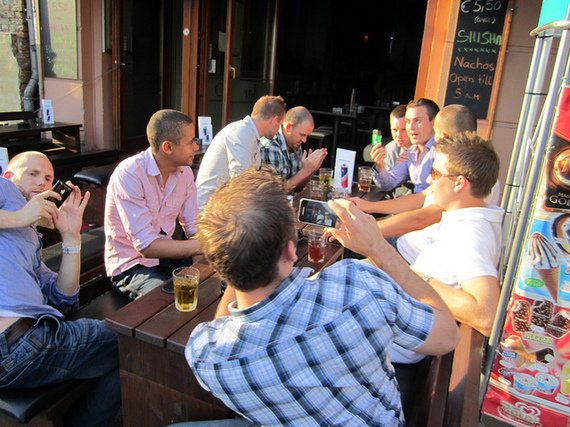 The Floater
The Floater is everyone's acquaintance but nobodies mate. This will be the chap who is ever present but never quite makes it into the heart of your group. Nobody know how he made it to Dan's secret birthday gathering, or how he got himself invited to your own stag do, knows everyone but friends with no one. The Floater will say attract a hello from everyone that crosses his path, they all know who he is, but somehow none of them know anything about him.