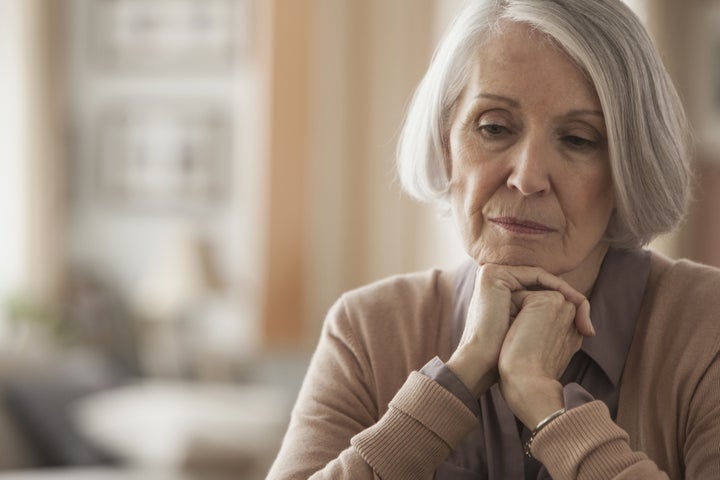 1. There are haves and have-nots, even among family caregivers.
Caregivers who get to go home to their own home each night are much luckier than those for whom this option does not exist. Housing arrangements kind of divide the world of caregivers into the haves and have-nots ― the have-nots being the group that cannot escape their responsibilities for even a minute because they live under the same roof with them. Some lucky caregivers get to go home to their own space after caregiving. They can lock the door behind them, shut out what they want to shut out.
But most family caregivers don't get to do this. Almost 60 percent of the family caregivers surveyed by Caring.com live with the person for whom they are caring. More than half of them (56 percent) are their spouses ― which is a whole other ballgame (see next item). A quarter (25 percent) said their loved one ― a parent or in-law ― moved in with them.
2. Spousal caregiving is the worst of the worst.
We've met caregivers who care for parents, children, and even friends. But the caregivers who care for their spouses are the ones who generally struggle the most, studies have shown. They watch their spouse go from partner to patient. Suddenly, after years of sharing life choices and decisions and responsibilities, everything falls into the lap of the healthy spouse.
When the person you married is no longer able to be as present in the relationship – the loneliness can feel worse than if they were not there at all. Often there is a sense of resentment and anger that they did not hold up their end of the bargain.
As one spousal caregiver told us pretty succinctly, "It's hard to go from changing my husband's diaper to envisioning ever having sex with him again."
3. Caregiving has moved from being a nursing-related profession into something that families are now expected to provide.
Does anyone remember being a kid and on Sundays the family traipsed over to the nursing home to see Grandpa? Now, only 22 percent of people being cared for live in an assisted-living center, nursing home or other living community.
After visiting some nursing homes, we won't attempt to convince anyone that they are sterling places that will give our loved one impeccable care. But those services they those nurses and nurses aides provide? They now fall to largely untrained family caregivers ― most of whom had already full lives when the decision was made that they would become caregivers.
4. Caregiving costs the caregiver money.
So to boil this down to its simplest terms: Not only would a professional caregiver get paid and a family caregiver won't, but becoming a caregiver is actually going to cost them money. Eighteen percent of caregivers to loved ones with Alzheimer's or dementia are likely to spend $20,000 or more per year on caregiving expenses, according to the Caring.com report. More than four in 10 family caregivers ― 42 percent ― spend $5,000 or more annually on caregiving-related expenses.
5. Caregiving messes with your job.
Caregiving not only affects finances but also employment. Forty-two percent of family caregivers who are either working full-time or part-time have missed work, found Caring.com. Of those who have missed work due to caregiving responsibilities, 24 percent have missed about a week and 31 percent have missed two or more weeks of work.
Even if you want to nominate your boss for sainthood, caregiving will put her to the test. Almost 75 percent of employed family caregivers say that caregiving has had a negative impact on their job. Caring.com found that 60 percent had to make adjustments to their work schedule to accommodate their caregiving, and 31 percent said they frequently arrive late to work or have to leave early.
6. Speaking long-term, caregiving is the gift that keeps on giving.
OK, so in the interests of making sure that your aging parent is safe, you move them in. The demands on your time make it obvious pretty quickly that you can no longer work full-time, so you cut back your hours. This means that your own paycheck will be smaller, that your own contributions to the company's 401k plan will be less, and that you are putting your own future Social Security benefits at risk. (Social Security benefits are based on your top earning years.)
All in all, the picture is pretty dismal ― and definitely cringe-worthy.
Related
Before You Go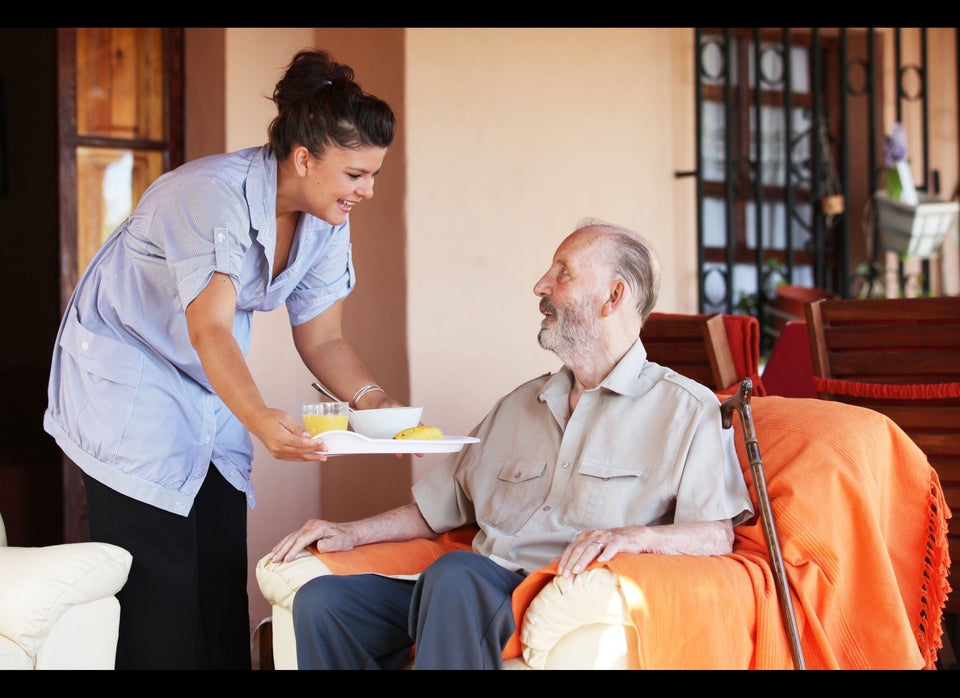 Tips For Choosing An Elderly Caregiver
Popular in the Community