"If it's stainless it can go, if it's chipped don't worry so."
So goes a popular refrain in the appraisal world, referring to two tenets that affect an item's value: materials and condition. These two attributes — rather than mere age — are key considerations when determining an item's worth, says Elizabeth A. Reynolds, certified Appraisal Generalist and owner of
Auchincloss & Reynolds appraisers
in Rye, NY. "However, when passing along heirlooms, perhaps the most challenging aspect is in separating the sentimental value from the resale value," she says.
Are you sitting on a goldmine passed down through the generations? Read on to find examples of hot sellers — and not-so-hot sellers — in the most common family heirloom categories .
Note: When in doubt about an item's value, always turn to the Internet or hire an appraiser.
Fine jewelry
Cartier gold necklace, yes.
Your grandmother's treasured gold necklace or cameo brooch, no.
While it's a good bet that jewelry will be worth something in today's marketplace, beauty and age of the piece matter far less than whether it's from a name brand and/or in-fashion. "Name recognition commands a premium," says Reynolds. "Today's buyers prefer signed pieces by Cartier, Buccellati, Tiffany & Co., Van Cleef and Arpel, and if they are lucky enough to afford it, high-end artist jewelry by JAR Jewels (Joel A Rosenthal) or Oscar Heyman." Things that were popular a generation or two ago, such as cameo brooches, passed-down strings of pearls, and Victorian bangles, might be difficult to sell these days.
If you have a piece of your grandmother's jewelry that isn't likely to fetch a high price, the monetary value comes down to the metals and gemstones its made of, she adds.
Fine art
A small Cezanne painting with papers of authenticity, yes.
A mid-century Modern oil on canvas, unsigned, not generally.
"The big money is most commonly realized in fine art and fine jewelry," says Reynolds. Paintings by the famed Masters, such as Cezanne, Van Gogh, and Rembrandt, and celebrated modernists, like Warhol, Rothko, and Pollack, will take the highest prices at auction and hold their value. For these big-ticket pieces, condition, provenance (a paper trail of ownership), and authenticity matter most. "As opposed to a signed painting with excellent provenance, a very large painting, passed down through the generations, that's not signed (or the artist is not known) may even be diminished to a decorative value," says Reynolds. "It could be a lovely landscape painting that hung over the family fireplace for generations—the artist is unknown and it mostly likely requires expensive restoration."
China
20th C. hand-painted Royal Copenhagen Flora Danica plates, yes.
20th C. hand-painted floral Limoge plates, no.
Only really high-end porcelain sets are worth significant money these days, so if you have treasured old china in storage, you might as well use it and get some pleasure out of it. "It's an area that is just dying — porcelain flatware services are less desirable as a category because they are not well suited to today's more casual, less fussy lifestyle," says Reynolds. "The porcelain services that are of higher value are well-preserved Floria Danica, Chinese Export, and Armorial ware pieces. The fine china in your grandmother's cupboard may be lovely, but it is more likely than not to have modest value."
Silver
A Georg Jensen silver bowl, yes.
A silver bowl by almost any American silversmith, such as Reed & Barton, no.
"Twentieth century American silver is not particularly valuable," says Reynolds. "In American silver, mixed metal Aesthethic Movement pieces by Tiffany & Co. and Gorham Martele pieces have retained highest value. However, a true treasure in the cupboard would be an authentic signed American silver piece by Paul Revere, Jr. (Boston, MA)" (Did you know the infamous rider from the American Revolution was a silversmith by day?)
If you're the proud owner of authentic English silver made in the 19th century or later, sorry to say, its value won't be that great. "By European standards, 19th century silver is not that old and therefore, not as desirable," she says. "Early Georgian silver (from around 1720) or earlier is what you're looking for. The rare the form and the older the better."
Good news for people with too-new silver: The price of the commodity has gone up of late.
Wood furniture
True Chippendale pie crust table, yes.
Grandma's Victorian-era parlor table with marble top, sadly no.
By and large, antique wood furniture is not sought after in today's marketplace. For it to be sought-after, wood furniture needs to be of period, not later reproductions. Then you must consider the condition. According to Reynolds, condition is relative to the country of origin once you've established it's a period piece:
American: Must have original finish to retain value. "An American piece can be restored, but not refinished—it loses its intrinsic value."
English: Original finish is preferred, but refinishing and restoration are sometimes acceptable.
French: French pieces were meant to be restored, says Reynolds. "As long as they're being restored and not redone or refinished, they have a certain tolerance level. French furniture is just so well constructed—it's made to last."
Works on paper
Framed John James AudobonBirds of America print, first Havell edition, yes.
Framed 19th C. hand-colored bookplate of genre scene, no.
"Nineteenth-century works on paper by Audubon or Havell were very common hallway art in the 1940s," says Reynolds. Because works on paper are susceptible to the elements, their value is highly influenced by condition. To assess the condition, look at surface, she advises: Is the paper yellowing from being framed on top of acidic cardboard? Are there visible tears or creases? Was it exposed to sunlight, which can wash out colors? Was it framed with a matte, that may have left acid-burns paper? Is there spotting on the surface from moisture due to lack of AC. "An older piece that's in great condition is what enhances value," she says. "It's a remarkable thing for a work on paper to survive time."
Value Is More Than Just Money
"More often than not, something that is an 'antique', does not translate into high value, usually due to poor condition or it's being out-of-fashion," says Reynolds. "In the end, you need to determine, what how much is it worth to you? Except with the very fine art and the best high-end antiques, the transfer of possessions from one generation to the next is much more about sentiment and usefulness."
In other words, low resale value doesn't mean an item is worthless. "There are a lot of ways to look at value," she says. "Does the story intrigue you? Does the idea of it make you smile? It's not going to pay for college tuition or even a cup of coffee, but is that the point of passing them along?"
Read more from Grandparents.com: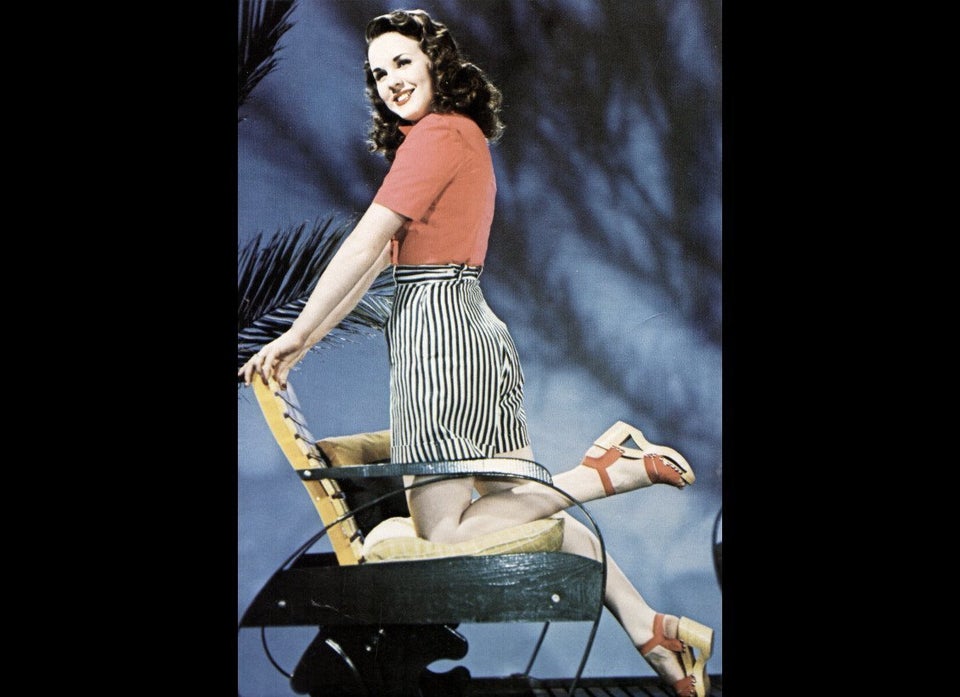 Vintage Fashion Moments
Popular in the Community