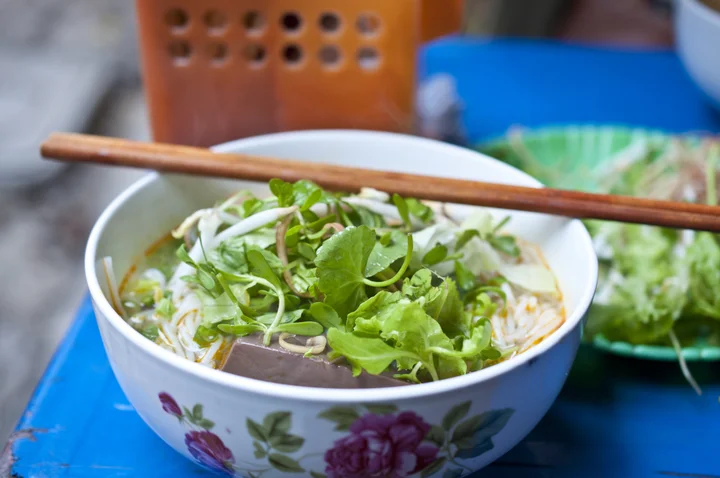 When it comes down to preparing for your wedding, you want to plan a night that your guests will remember... food included! Instead of sticking to traditional wedding menu items, why not think outside of the box? Do you have an all-time favorite dish that you would like to share or have you traveled to new places only to discover your love of new cuisines? Even if it's a dish that you and your partner both love, sharing and serving it to your guests adds a personal (and tasty!) touch.
Here are six unconventional foods that will spice up your wedding menu and please the palates of all your guests.
1. Wok Cooked Station - There's nothing better than being able to personalize your meal -- and knowing exactly what goes in it! Guests can select from assorted fresh veggies and a variety of meats and watch as their meal is prepared right in front of them, wok style of course! Top it off with a selection of sauces (soy, wasabi or teriyaki) and your guests can enjoy a custom meal made just for them.
2. Spanish Tapas - It's all about variety! Spanish tapas are small plates of food packed with huge flavor. Guests can sample a taste from various mini dishes without getting too full, too fast. Barbecued mini ribs, ceviche, marinated olives, empanadas... the possibilities are truly endless. ¡Olé!'
3. Crepes - Give your guests a little taste of Paris with customizable crepes. A delicious option that can be easily made savory or sweet, crepes can be filled with anything from fresh fruit and chocolate to cheese and veggies! Great to offer as an extra sweet treat in addition to your wedding cake or an addition to your main course menu. It's the perfect item that will add a little French fusion to the mix!
4. Stone Fired Pizza - Have your guests create their own personal pies! No matter their age, pizza is always a hit. Lay out different toppings, such as various cheese, meats and veggies and have them watch as their pizzas cook in Stone Fired Pizza oven and come out hot and fresh.
5. Grilled Cheese - One of the ultimate comfort foods, you just can't go wrong with grilled cheese sandwiches! Guests can keep it more traditional with select cheeses or opt for different meats and veggies to add more depth and flavor! Stick to the classic American melt or spice things up a bit with the more adventurous combo of brie, pear and honey. Perfectly assembled and grilled to perfection, just how we like it!
6. Pho - A traditional Vietnamese noodle soup bursting with flavor, pho is the perfect menu item with an international twist! Especially delicious during the cold months, soup bowls can be customized with different broths (veggie, beef, etc.), meats, veggies (bean sprouts, julienne carrots) and accoutrements (mint and jalapenos, to name a few). Guests can make it mild or turn up the heat of the dish to their liking.