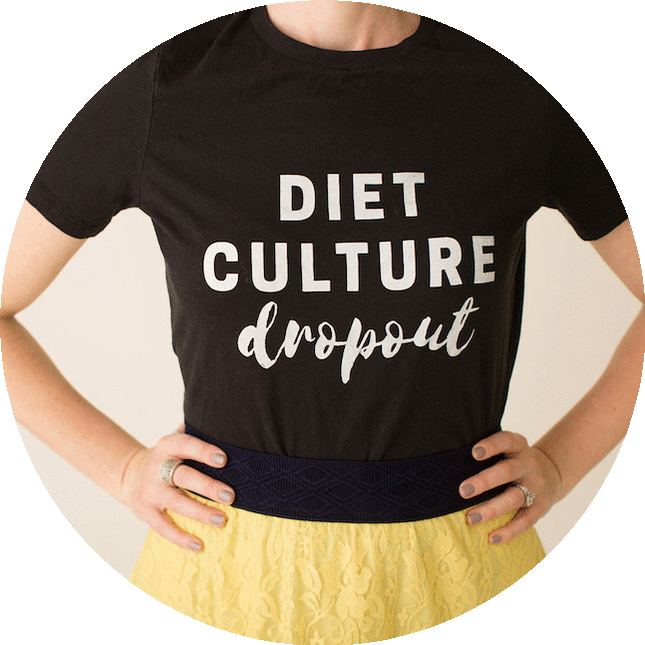 Do you want to spread the body-positive and non-diet message to your friends and loved ones? Are you working to make peace with food and your body?
I've got an awesome lineup of some body-positive and non-diet gifts, to give away or purchase for yourself.
1. Diet Culture Dropout T-Shirt by Jamie Lee, RDN, LD.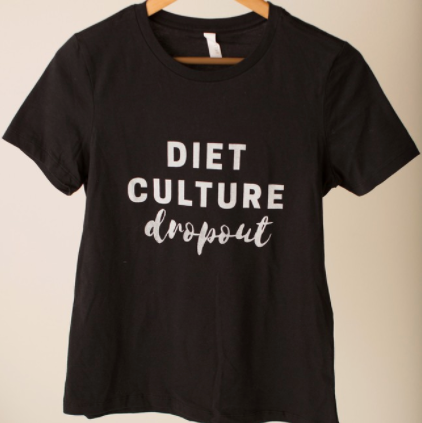 "The tees were designed to create a conversation around the oppressive nature of diet culture. It's a way for people to share their stories and inspiration. Every tee is a sparkle of body positivity and a reminder that our humanity carries more worth than a number on a scale," says Jamie Lee, RDN, LD, owner of HealthFull Nutrition.
2. The Diet Survivor's Handbook by Judith Matz, LCSW, and Ellen Frankel, LCSW.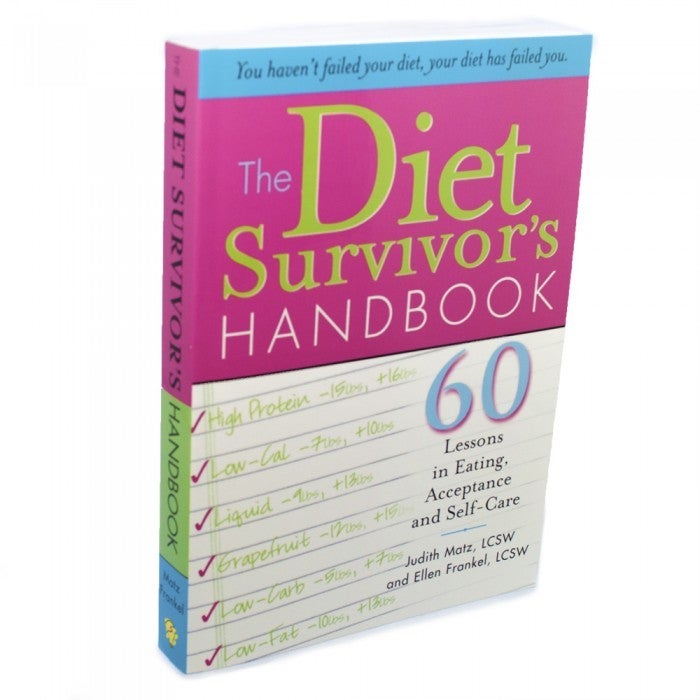 This book is especially great for those in recovery from binge eating disorder or individuals are looking to break free from the diet mentality. It contains a series of lessons and a brief exercise at the end of each chapter to help you to make peace with food and your body, and ditch dieting for good.
3. Intuitive Eating by Evelyn Tribole, M.S., R.D. and Elyse Resch, M.S., R.D., F.A.D.A.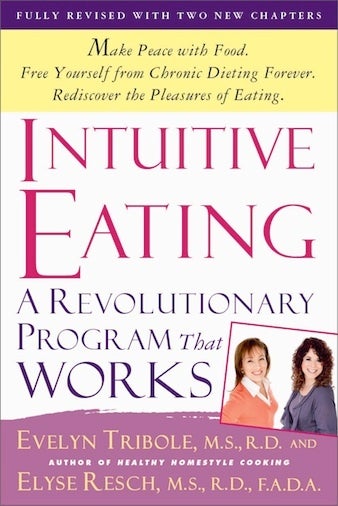 This book is a classic when it comes to breaking free from dieting and discovering a new approach to eating, which entails learning how to listen to your body and it's innate wisdom. Stay tuned for The Intuitive Eating Workbook, which comes out April 1st and is now available for pre-order!
4. Body Kindness by Rebecca Scritchfield, RDN.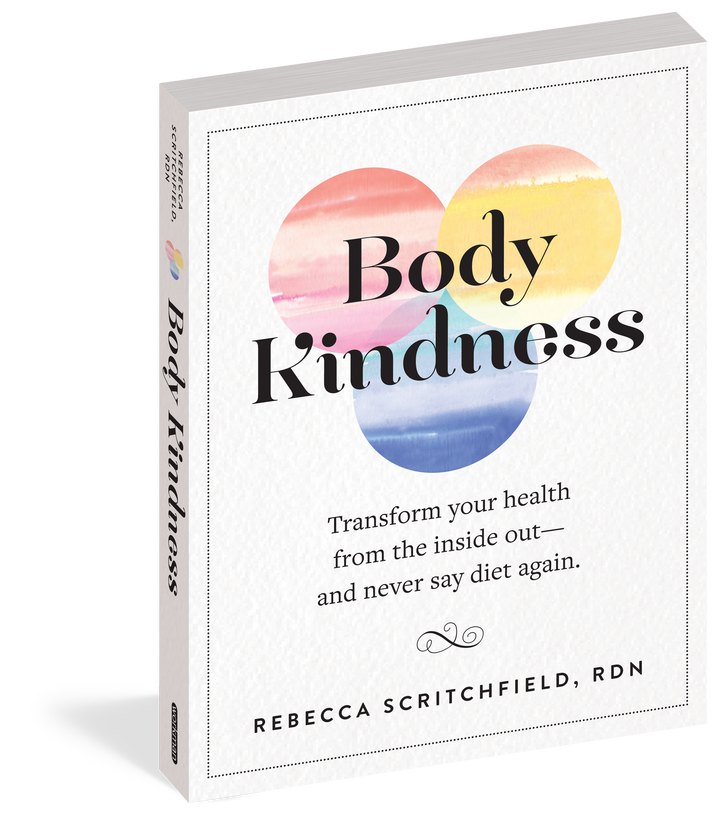 "I believe all bodies are good and people should be free to choose habits that fit them best. When you make choices from a place of love, connect to your body, and fully commit to taking care of yourself, you spiral up in energy and mood," says Rebecca Scritchfield, RDN.
Rebecca provides fantastic tips for transforming your mental and physical health from a place of kindness, rather than self-punishment. This book is a must-read for anyone looking to enhance their health and well-being in a compassionate and sustainable way.
5. Body-Positive Art by Rachele Cateyes.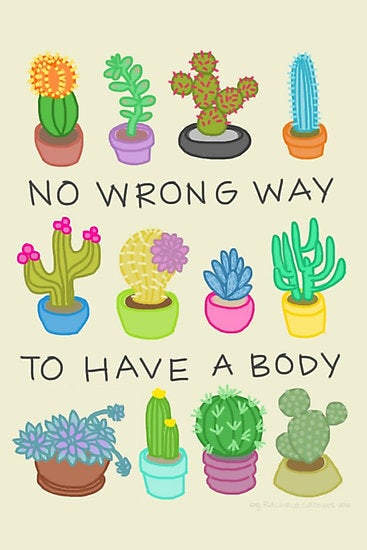 I'm obsessed with this collection of body-positive art by the amazing Rachele Cateyes.
6. Things No One Will Tell Fat Girls by Jes Baker.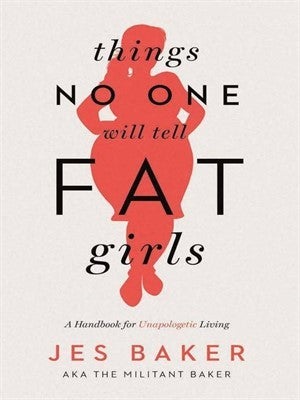 "Things No One Will Tell Fat Girls is a love letter and a handbook written for those who are just starting to entertain the radical idea that they might not have to hate their body for the rest of their life. The information is purposefully shared colloquially and covers topics that range from culture jamming to mental health care; from the history behind why we hate our bodies to how to feel worthy of love," says Jes Baker, Blogger/Author.
So there you have it. Some of my favorite body-positive and non-diet gifts for yourself or your loved ones.
Despite what the 60-billion-dollar diet industry may tell you, I know this to be true. You are not more valuable if you take up less space. Further, your worth is not found in your body size or shape.
Your true value is found in the sparkle in your eyes when you laugh, the way that you pursue your passions, how you help others, and in your relationships. You are enough, and you are worthy of love and belonging, just as you are.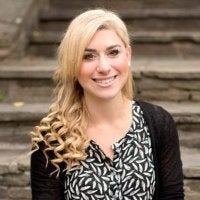 Jennifer Rollin, MSW, LCSW-C: is an eating disorder therapist in private practice in Rockville, Maryland. Jennifer specializes in helping adolescents and adults struggling with eating disorders, body image issues, anxiety, and depression. Jennifer offers eating disorder therapy to individuals in Maryland and D.C. and eating disorder recovery coaching via phone/Skype.
Popular in the Community