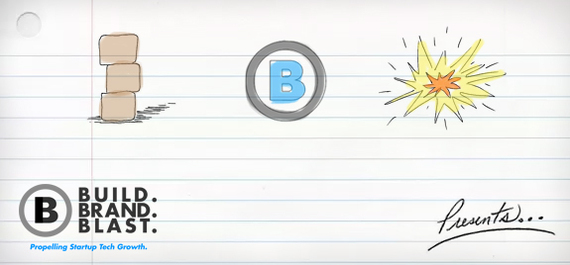 The digital era allows many of us to work from home, but it's important to implement these six habits if you want to stay productive.
Odds are, you've worked from home at least once in your professional career. It's growing to be a more popular option, especially with the onset of newer technologies that allow us to connect remotely with greater ease and more personal interaction. Working from home is sometimes seen as an option less productive than working from an office, but under the right conditions, it can actually be more productive.
Make sure you're using these strategies to work from home successfully:
1.Turn off the distractions. It's tempting to play music or have a television on as background noise, and for some people, it can help set a relaxing environment, but the minute you find yourself distracted by it -- turn it off.
2.Establish a work environment. If you can, dedicate a specific room of your house to become a "work zone." Try to use this space only for working and avoid working elsewhere in your house. This will help it feel like a miniature office, and will motivate you to focus on work when you're there.
3.Resist the temptation to constantly connect. Working from home is a good chance to focus on tasks instead of back-and-forth communication. Don't be afraid to disconnect from your chat program and put your nose to the grindstone.
4.Have regular touch points. Set specific times to catch up on communication, whether that means holding a mini meeting, logging into a chat program or simply checking your email.
5.Keep your normal schedule. Try to start and stop working around the same time you usually do. This will help you get in a "work day" mentality.
6.Draw a line. Working from home too often can put you in a constant state of feeling "on duty." Make sure, at the end of the day, you disconnect from "work mode" however you can. Close the door of your office. Shut down your email. Turn off your phone if you have to.
It's good to utilize a blend of working from home and working in your office; that way, you get the best of both worlds. Eventually, you'll master the art of working from home, and your cumulative productivity will skyrocket.
Jose Vasquez is a serial entrepreneur and tech enthusiast dedicated to helping startup technology companies get the direction and momentum they need to succeed. As the founder of Build. Brand. Blast., Jose has established a collective resource for tech entrepreneurs to consult when brainstorming, creating, launching, or expanding a new business. Jose is also the founder and CEO of Quez Media Marketing, a marketing firm that combines technology and creativity to help new and growing companies get the results they need.
Jose graduated from Goldman Sachs' 10,000 Small Businesses program. Goldman Sachs is a partner of the What Is Working: Small Businesses section.
Related