Landing a premium-cabin seat at any time of the year - let alone the holidays - without cashing in all your loyalty points or paying a steep price can seem like an elusive effort. After all, you'll be contending with road warriors who have racked up hundreds of thousands of miles and top-tier elite status benefits. At the same time, a growing number of airlines have changed their program earnings structures to reward travelers based on price paid rather than distance flown, making it increasingly challenging to easily collect enough points for an award seat.
Still, experts say there are some smart tricks for securing upgrades around the holidays. With some help from rewards masters, we've charted six ways to score better seats and rooms during the popular travel season.
Invest in the Right Credit Card
"Getting a new credit card can be key," says Matthew Goldman, CEO and founder of credit card optimizer Wallaby Financial. By simply signing up for a card affiliated with your preferred airline or hotel brand, you can take advantage of substantial sign-up bonuses that can translate to up to 100,000 points, he explains. "You can often redeem these points for upgraded rooms for an extra 10 to 20 percent of the points a normal room would cost - or two times for first class over economy - meaning you can travel in luxury on points that you earned just by getting and using a new card," he adds. Plus, many cards grant $100 to $200 worth of travel credit for purchases made with an affiliated airline, he says. "For example, you might get a $100 credit for fees from an airline. An in-cabin upgrade for more leg room or first class might cost $50-$100 on a segment, and the credit card will reimburse this, making it effectively free."
According to Goldman, it's also a smart idea to pick a card that grants you elite status. While these cards do have an annual fee, when you calculate the value of added privileges like lounge access and checked bags, you'll be "coming out way ahead," he says. Plus, some cards will grant you elite status privileges, including room upgrades that can be transferred to other brands, he explains, highlighting that the American Express Platinum Card, for example, grants you Gold status at Starwood Hotels.
Adopt a Strategy That Fits Your Travel Habits and Goals
"Finding domestic award flights over the holiday season is going to be very difficult," cautions Scott Mackenzie, creator of the travel advice blog Travel Codex. If you're a leisure traveler and you're able to seek out flights that go through multiple connections, you'll increase your odds of scoring an upgrade, since demand will be lowest and flights are least likely to be full on less convenient routes. Conversely, if you're a frequent business traveler with elite status, Mackenzie explains "you might actually be one of the top of the pack," for an upgrade since leisure travelers flying over the holidays are less likely to hold elite status. But there is a caveat: Airlines are unlikely to overbook planes over the holidays, he explains. Still, if you get bumped from your flight and you're offered voluntary denied boarding credit, you may have some negotiating power, he adds. Your best strategy in that scenario would be to obtain credit for your next flight and request a seat upgrade on your next flight or other extras, such as lounge access or a free hotel room, he explains.
Pick Your Plane and Flight Times Wisely
"The holidays are interesting because domestic flights tend to book up early," says Gary Leff, co-founder of Milepoint.com and author of frequent flier site View from the Wing. "Domestically, almost every first-class cabin is going to be full every time," he adds. So, if you're an elite, frequent traveler, your odds of getting an upgrade easily with miles are higher than leisure travelers without status. When it comes to securing a premium-class seat during the holidays, the key is to confirm your upgrade with miles in advance, he says. Your flight time also matters, he cautions. The first flight out Monday morning and Thursday and Friday evenings are peak travel times for business travelers, he explains. Therefore, even if you're an elite business traveler, you should look for the flight times that offer "the highest percentage of first-class seats on the plane," he suggests. The aircraft you choose also matters, he says. You want to pick a plane with relatively more premium than economy seats to increases your chances of getting a first- or business-class upgrade.
Go Where Most Travelers Are Not
"Redeeming internationally is always a great idea," Goldman says. And while international flights may require more points, "you usually get a higher value," he explains, highlighting rewards programs that enable you to transfer points with international partners. For example, you can sign up for the British Airways Visa Signature Card to take advantages of British Airways' airline partners both domestically and internationally, he adds.
Leff agrees, highlighting that there is less demand for premium seats on international flights around the holidays. "The increment for those premium-cabin seats are really low," he says. Plus, Leff explains, "when other people aren't there, you have lower prices and opportunities for upgrades."
Take Advantage of Elite Status Perks
"Elite status I think is what it's all about," Goldman says. Along with lucrative perks like extra legroom, early boarding access and no baggage fees, "you can buy a regular seat and get an upgrade," he explains. And according to Goldman, a clever trick for acquiring status quickly is investing in a credit card that grants elite status privileges instantly. The Hilton HHonors program, for instance, awards Gold status benefits, including complimentary upgrades, if available, simply for having the Citi Hilton HHonors Reserve Card or Hilton HHonors Surpass Card from American Express.
Leff agrees, highlighting that "status alone may not get you the upgrade, but it's an excuse to ask for it." And if you do have status in a program, you should confirm your upgrades when you book to snag a suite, he advises. Case in point: The Hyatt Gold Passport program allows Diamond status holders to automatically be offered the best room available at booking (along with the chance to upgrade to a suite four times each year), making it advantageous to confirm your upgrade when you book.
Remember: Don't Ask, Don't Get
Experts say it's always a good idea to inquire about upgrades. "The key is to know what you want and ask for it," Leff suggests. A better seat or room is often under the discretion of the gate agent or person checking you in at your hotel, he explains. "Politely approach the gate agent," he advises. If you make yourself known, "you're the easiest person to upgrade," he adds, though he cautions that the best strategy is to be unobtrusive.
Liz Weiss is an editor for the Travel section at U.S. News. You can follow her on Twitter, connect with her on LinkedIn, circle her on Google+ or email her at eweiss@usnews.com.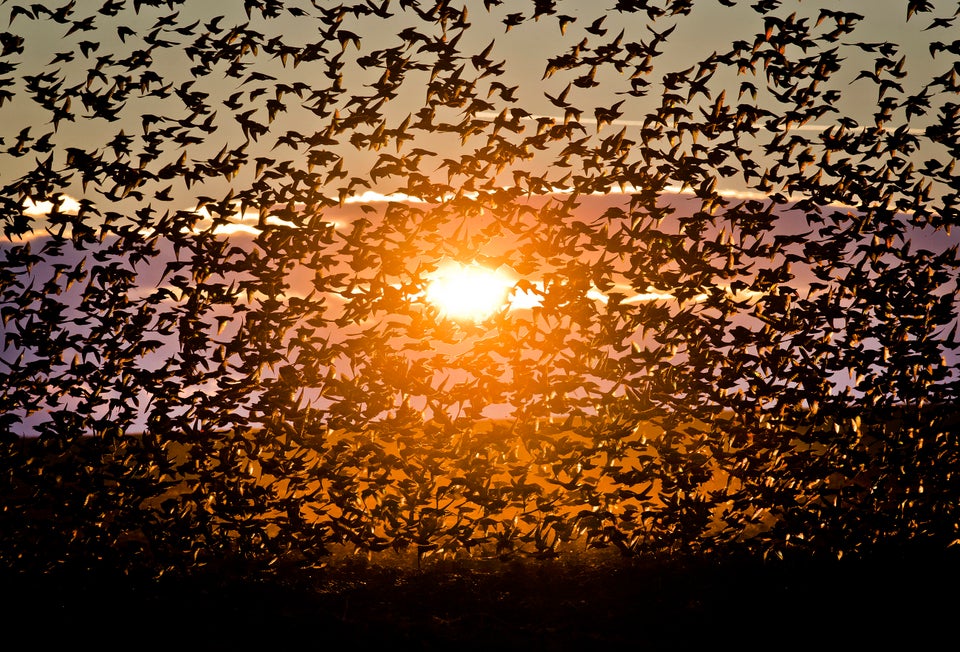 Stunning Images From Around The World