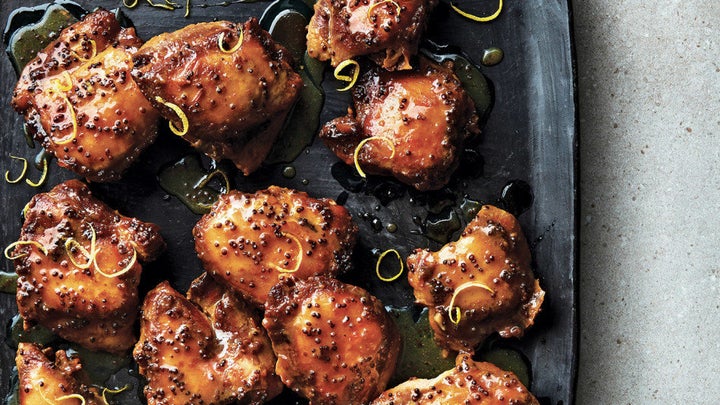 A Chicken Dinner That Only Looks Elaborate
If you're cooking for people with a wide range of tastes, we've got just the ticket: this winning chicken dinner, which has both sweet and lightly spiced flavors. It's a straightforward recipe, calling for chicken thighs, butter, honey, mustard and—the surprise ingredient—a smidge of curry powder. Together, the ingredients combine to form a subtly sweet, just-a-tiny-bit spicy supper that's fantastic with rice, couscous, quinoa or any other quick-cooking grain (or just a hearty multigrain loaf). Thin strips of lemon zest are a lovely optional garnish.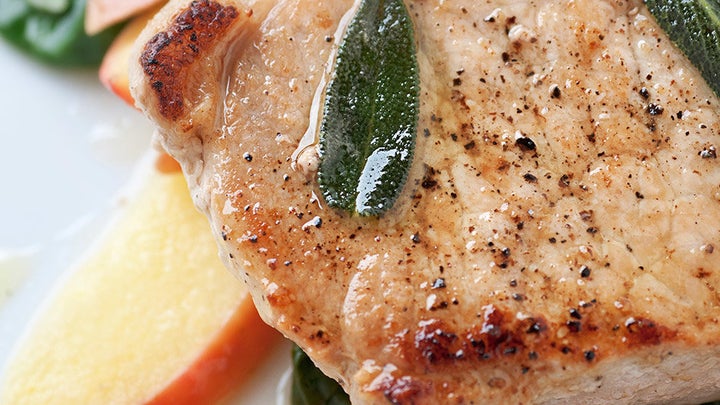 A Reminder of Just How Tasty Pork and Apples Are Together
A basic spice rub, pork loin, bouillon cube and sliced apples are all you need to make this succulent dinner. Once the slow cooker works its magic on these ingredients, you'll be rewarded with a slumpy, chunky applesauce that's a perfect complement to herb-scented pork. Serve it alongside a plain salad and bread to sop up the delicious juices. 

Get the recipe: Apple and Onion Pork Loin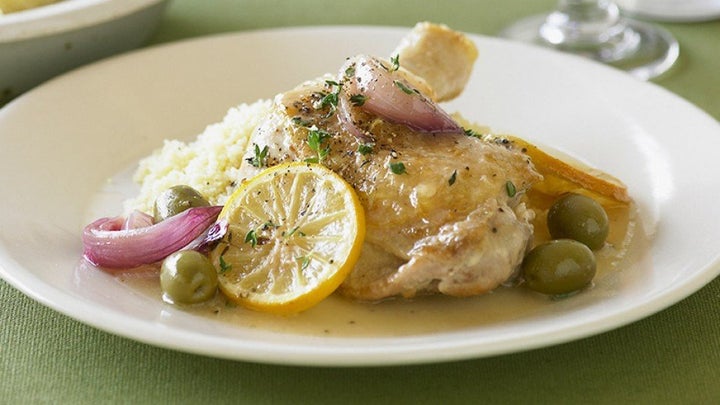 The Laid-Back French Supper
It doesn't get much easier than this Provençal chicken dinner: Scatter chopped onions in the bottom of the slow cooker, top with chicken thighs, place a lemon slice on each and toss in pitted, green olives, a dash of white-wine vinegar, some dried herbs and chicken stock. In a few hours, you'll have an uncomplicated yet filling dinner that goes well with nearly any side. 

Get the recipe: Slow-Cooker Provençal Lemon and Olive Chicken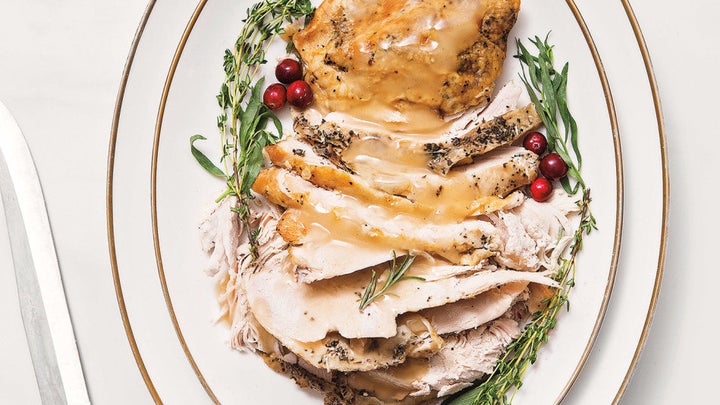 A Reason to Make Turkey Outside of Thanksgiving
If cooking turkey is a once-a-year event for you, consider this: Cooking it in a slow cooker makes for a way less stressful endeavor. Plus, a three-pound breast feeds four to six people, and fits in a six-quart slow cooker (the average size for these appliances). And if you're worried that the meat will dry out over the course of the four- to five-hour cook time, fear not: This recipe has you slide a simple herb-and-butter mixture under the skin before cooking (it's a snap to do), so the meat stays moist and gets an extra boost of flavor. 

Get the recipe: Herbed Turkey Breast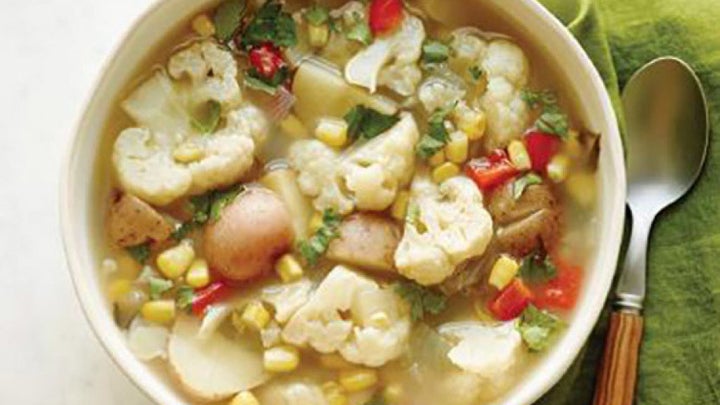 A Nutritious Soup That Lets You Get On with Your Life
Packed with a gorgeous array of vegetables, this is a hearty soup you'll love for supper and want to reheat the next day for lunch. Simply cut up cauliflower, red bell pepper, onion and baby red potatoes, toss them in the slow cooker with frozen corn and some spices, pour in broth and almond milk (it adds richness, and is healthier than heavy cream), turn the heat to low for seven hours—and that's it. A bit of chopped cilantro is all you need to finish this warming and nourishing meal. 

Get the recipe: Cauliflower and Corn Soup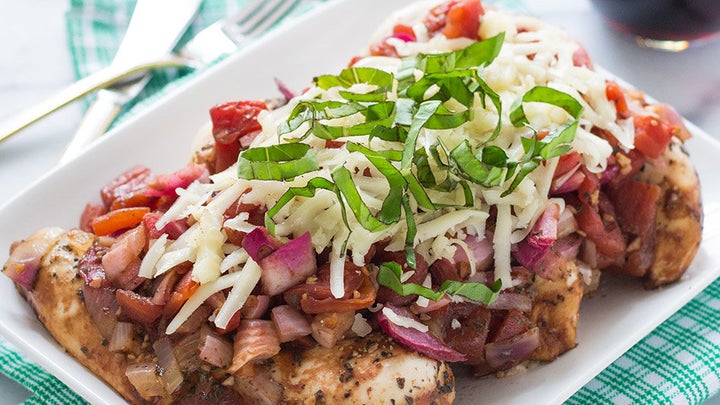 The Italian Salad-Turned-Main
Here's a different take on caprese salad (mozzarella, tomato and basil) that's more substantial too, since it puts chicken in the starring role. The slow cooker helps make a deeply flavored, thick and mellow balsamic sauce. And it's practically effortless to make: just pour a mixture of canned diced tomatoes, balsamic vinegar, garlic, bay leaf, basil and onion over the chicken, and cook for five to six hours. Top with mozzarella and fresh basil, and dinner is ready. 

Get the recipe: Slow-Cooker Balsamic Chicken Caprese
Calling all HuffPost superfans!
Sign up for membership to become a founding member and help shape HuffPost's next chapter