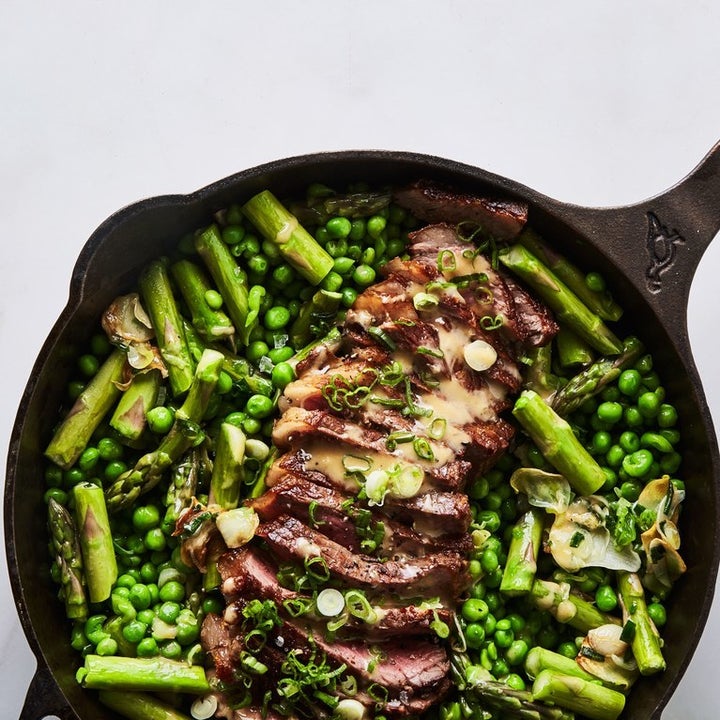 I enjoy eating steak every so often as long as there is twice as much veg on my plate as meat. This recipe gets that ratio right, a modest amount of super flavorful steak with a skillet full of everything I want to be eating this time of year: asparagus, scallions, and peas.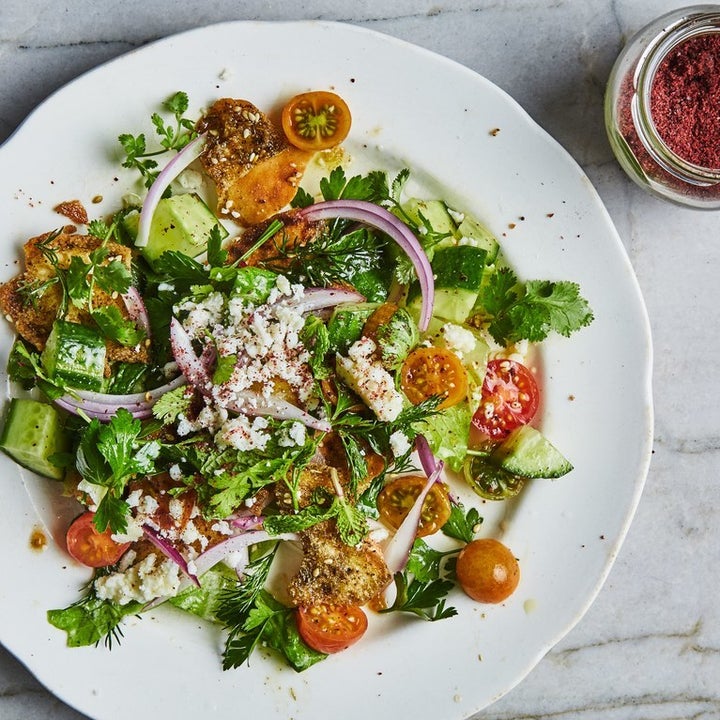 At the end of my long days in the Bon Appétit test kitchen, I typically pull together dinner for my wife and me (i.e., cook all over again). What I usually crave at the end of a day spent trying virtually every dish made in the Test Kitchen, is fresh salad. Yet I can't expect my wife to high-five me for putting some lettuce on a plate. The mix of textures and flavors in this fattoush hits the sweet spot between not-too-much work and very-friggin-delicious.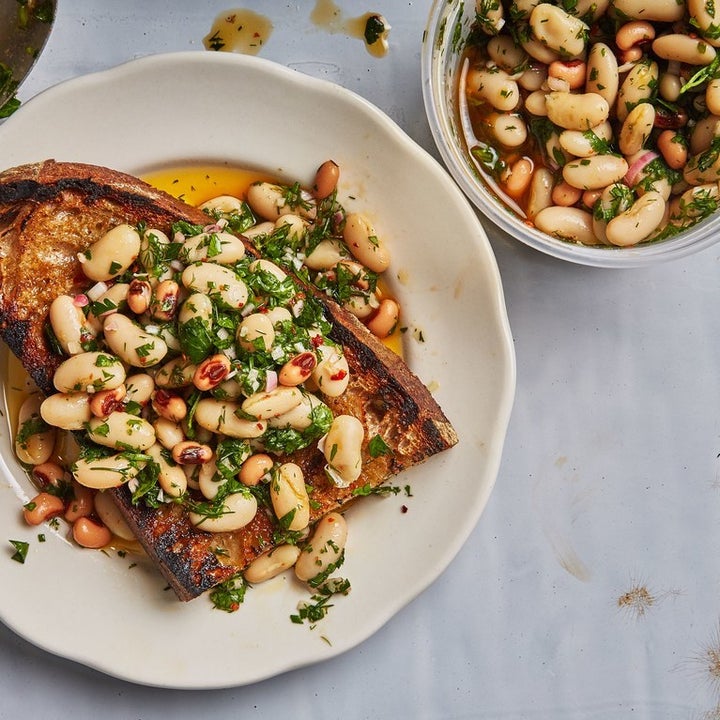 I love making beans at home, but, let's face it, who has time for that? The key to using canned beans, and actually wanting to eat them is hitting them with tons of flavor. Just salt won't cut it. Oil, acid, salt, heat, herbs — give them the works, and they will be delicious enough to pile on toast and call dinner.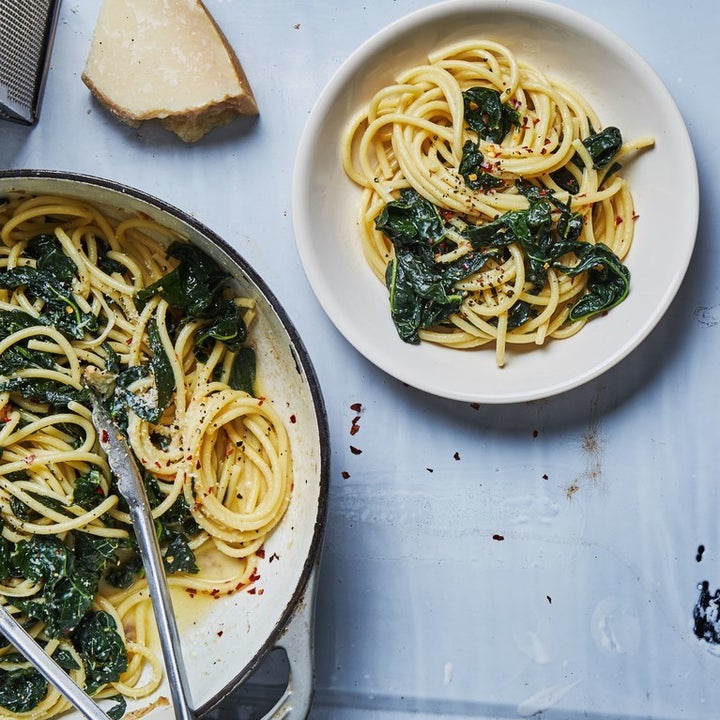 Sure you could swap in whole-grain pasta in this recipe, as I often do, but as long as there are tons of greens in it, you get a healthyish pass, as far as I'm concerned. So much kale gets packed into every bowl of this super-fast dish that there's no way it isn't good for you.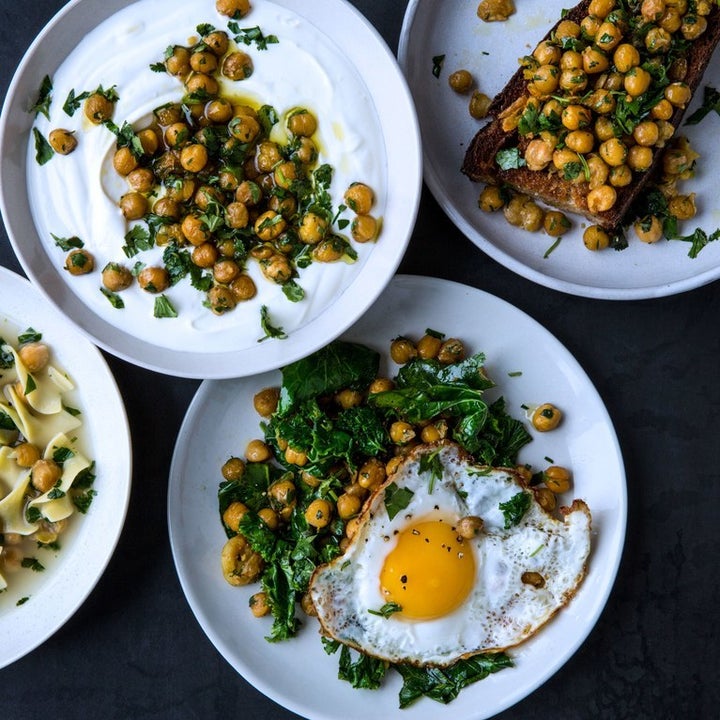 This recipe saves me once a week. When all I have in my fridge is a wilted head of radicchio and other odds and ends, I can make these chickpeas in about 10 minutes and suddenly have a salad with texture and depth.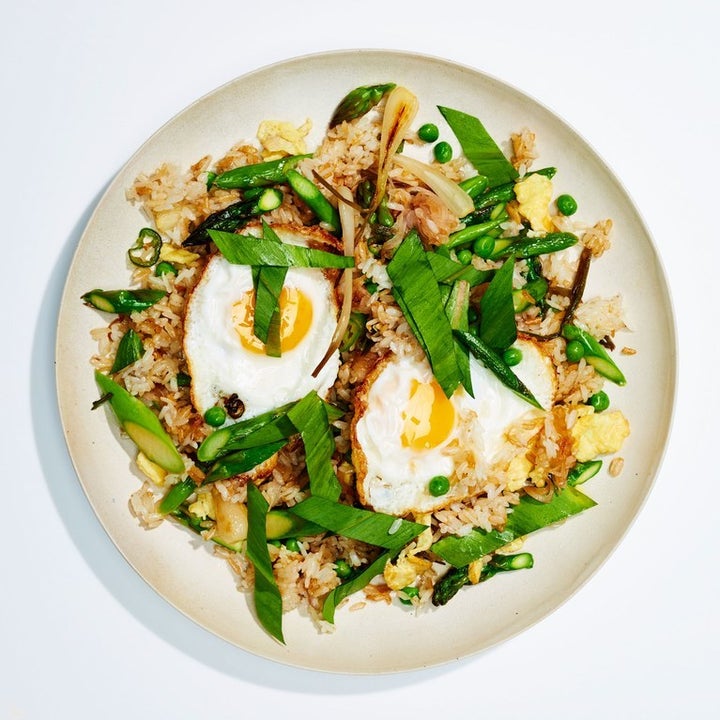 I'm always making extra grains so that I have leftovers I can stir-fry. This might not sound like health food, but I doubt there's more oil going into this than what I would normally put in a salad dressing. Swap in some short-grain brown rice for the white rice here and it's practically spa food.