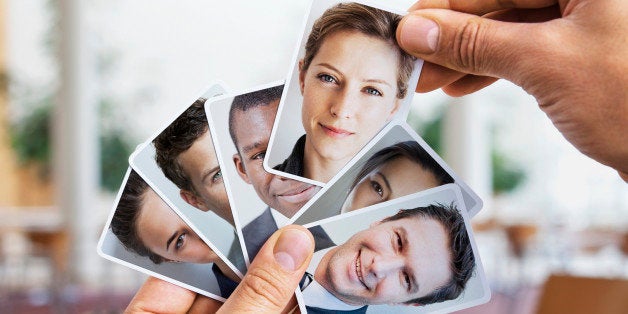 We asked six people who hire people what wins them over. Lots to learn here.
"We ask most applicants if they've checked out our core business site, and about 60% reply they have. However, our most recent hire really wowed us by not only claiming to have reviewed our homepage but also our (70+) resource pages and entire blog. We quizzed him on some old posts and sure enough, he recalled what they were about and who wrote them."

Carol Cochran is the Director of HR for FlexJobs
"It's passion and a sincere understanding of our mission that really gets me. When someone interviews and they really speak our language, I know I've found the right person. Since our team is 100% virtual, we don't have the traditional geographic boundaries in our recruiting. We see a lot of fantastic talent and skill in our applicants, which makes the right cultural fit a big deciding factor."
"We recently hired a woman who won us over with her understanding of the importance of social media and web presence. Prior to her interview, she read through our website and sent comments to me about my blog, showing us that she was researching us before she got here. During the interview, she had pointed questions that demonstrated how much she had educated herself about the nature of our agency. After the interview, she began following our Facebook page, and more importantly, she commented on our posts and also shared them several times with her own friends, which, if you know anything about Facebook, helps them stay visible longer to other people. We were impressed, and she got the job."
"One job applicant had researched the organization, was aware of what was happening within the business, and knew exactly what was required. The applicant prepared a report listing the actions that could be taken to increase efficiencies and competitiveness in the marketplace. We thought this demonstrated strong leadership skills and a real drive to succeed."
"One applicant came prepared with very detailed research about the company, not just the clients but also the culture, which was very important in that particular role we were hiring for. Another applicant saw on Twitter that I was attending a career fair after we had a preliminary phone interview and he made a point to come to our booth and meet me personally. This really put a personal touch in an otherwise remote interview process. One applicant quoted a blog post that I had published and it was relevant to the interview."
"I can tell you the number one thing a job interviewer has done - and they have ALL won jobs with me. MAKE ME AN OFFER. I have had multiple people take the initiative and offer me a deal - something like, "How about I come in on Monday and work for a day to show you what I can do - and then we see if you want me to take the job?" It has taken multiple forms over the years, from guys offering to work on a construction site, to people offering to intern, to financial analysts offering to work for a week for free to demonstrate their ability, to sales people offering to come in and train one day and do sales activities the next to prove they can sell, etc.
"Every person that has asserted themselves and shown the willingness to prove themselves has gotten hired by me. Ironically, all of the people were paid for their 'volunteer to prove it' days. It is the willingness to try and confidence to make the offer that wins them the job."
This post originally appeared on Aol Jobs.
Related