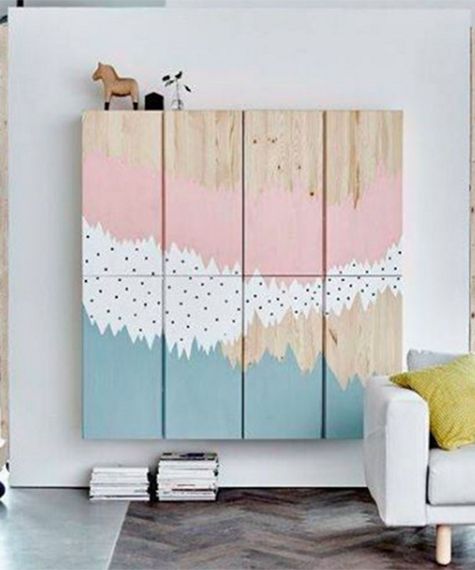 There's nothing like the feeling of accomplishment that comes along with a DIY effort gone right. While we can't say that's ever really happened to us personally, there are people out there that really "nail it" when it comes to interior projects. Which is why we've rounded up some of the coolest Ikea hacks we've spotted on Instagram.
Think that's a regular ol' Lack table? Guess again. It's somehow morphed into a midcentury cabinet you'd never even think was purchased at the Swedish retailer. Ahead are six inspiring ideas that take Ikea hacks to the next level -- and if you're feeling daring, will keep you real busy this week.
This Ikea hack is one of our favorites. Swedish blogger Jenny Johansson used the legs of an Ikea stool to create minimalist, hanging planters.
Designer and blogger Sarah Sherman Samuel turned a blue and red rocking moose from Ikea into an adorable, sleek sheep for her son. She outlined the project on her blog.
This Instagrammer made a DIY bookshelf out of Ikea spice racks. So easy and creative. Not to mention, it keeps the books from toppling over.
A DIY jewelry stand made of Ikea coasters? We'll take it!
Paint brackets gold -- like this Instagrammer did -- for an elevated look in an instant.
Ikea's wood cabinets provide a blank slate for adding your own design or decals.