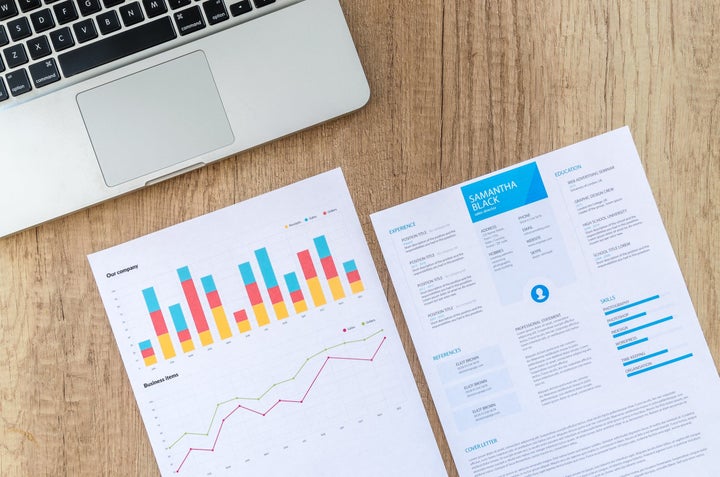 Believe it or not, recruiters only spend about six seconds scanning your resume before they make a snap decision on whether or not you are a good fit for the company and position advertised, according to research from The Ladders. Count to six and you will quickly see how important it is to make an immediate impact with a strong resume.
In that short time, recruiters can examine your name, current position/ company/start date, previous titles and companies, and education. All of this means that organization and readability are at a premium and that the most important information should reside near the top of the page.
If you want your resume to quickly move to the "yes" pile, then consider and incorporate the following six elements of a successful resume:
1. Incorporate relevant keywords.
Review each job description carefully and ensure that your resume highlights relevant keywords for that position; you can literally update your resume every single time you apply for a job by simply adjusting a few words to align better with that position. You can also include a section of skills that calls out pertinent industry keywords, which will help your resume make it through automatic scanners that seek particular skills.
2. Organize, organize, organize.
It is critical to have a well-organized and professional resume that is easy to read and follow. This is not your life story, rather it is the highlights and key points of your experience and success stories. Make sure your contact information at the top is easy to find along with your professional experience, education and other important details.
3. Include all of the relevant categories.
Your resume should include mandatory sections such as contact information, a summary statement, experience, education and potentially optional sections such as volunteerism or special skills that are worth noting.
4. Incorporate examples.
Rather than simply noting that you excel in managing others, add that you presently manage a team of 14 employees who have increased revenue by 15 percent over the past fiscal year. Instead of "skilled in customer service," share that you were the top customer service agent two quarters in a row at your current company. Examples and details can bring your skills to life and create something memorable for recruiters and hiring managers.
5. Use impeccable spelling and grammar.
If your resume has even one error in terms of spelling or grammar, most recruiters will toss it out, determining that you are not that interested in the job, or that thorough, if you failed to fully proofread your resume and/or cover letters. If grammar is not your strong suit, ask a friend who excels in writing to review your resume or find a service that offers the same.
6. Don't forget about white space.
You might be tempted to decrease your font size and margins in order to share more and more information about your last job or your considerable talents. If your resume is a block of tiny black type, you will instantly turn recruiters off and have them reaching for the "reject" button. Ensure that your resume is pleasing to the eye with ample white space for better readability. Print off a copy and examine it for everything mentioned above, since reading on paper is different than on-screen viewing.
Whether this is your first resume or you have been working in an industry for decades, crafting a well-organized, keyword-friendly and easy-to-read document is a must. Your resume is your first impression and should be taken just as seriously as any job interviews to come. When you take the time to put your best foot forward with your resume, it can help you progress through the job application process – in six seconds or less.
Related
Popular in the Community