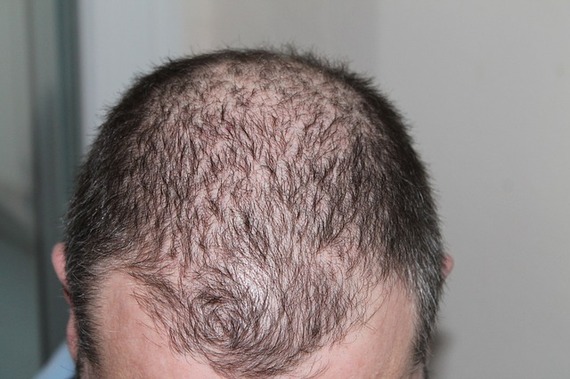 Hair is considered to be the most crucial aspect of one's charismatic personality. Balding can be a major turn off for most people as hair loss may cause low self-esteem and damage of confidence.
Even though hair loss is genetic, it can be cured through hair transplant.
Hair transplant has negligible probability of risk, it does not have any major side effect if performed by a specialist. Hair transplant solves the agony of numerous individuals and grant them back their alluring appearance.
Before you go for that hair transplant procedure, these are the things you should be familiar with.
1. Right candidate to get a hair transplant
It is important to understand what makes you appropriate to go for a hair transplant.
A person whose hair loss is stabilized is the perfect candidate to go through the procedure, since hair transplant surgery does not stop hair loss progression.
It is advised not to get a hair transplant surgery at a young age or when hair loss has just commenced because it may accelerate hair loss.
2. Hair transplant is not an enchantment
Before going for a hair transplant surgery, it is important to prepare your mind that regrowth of hair is different for every person.
Your hair transplant surgery depends on the quantity of hair you have in your donor area. Also, getting a hair transplant does not guarantee you a head full of dense hair.
3. Transplanted hair can be treated like normal hair
You can treat your transplanted hair just like usual hair, once it starts growing. Transplanted hair is no different than the natural hair.
Hair transplantation motivates a person to gain back the confidence lost after hair loss. You can style it just as you wish.
It does not need any special care, transplanted hair can be washed and treated just like natural hair. You can get it styled just the way you like.
4. Hair transplant is permanent
It is best to do your exploration about hair transplant techniques before going for hair restoration because it is a surgical method to cure your hair loss.
Since the hair is taken and relocated to the bald spots, it makes the hair transplant a permanent process. You cannot go for a trial to do transplantation on a smaller area of your head.
Once you start the technique you are bound to go through the complete procedure.
5. Emergence of transplanted air
The transplanted hair do not fall out. Once the regrowth has commenced, it becomes a permanent part of your scalp.
The new hair progressively appear after four months of the transplantation. After an eight month period, 80% of the hair emerge.
Growth at the crown area usually takes even more time. At this time, it is best to follow the post-surgery precautions as directed by the surgeon.

6. Post-surgery precautions are vital
While planning your surgery, keep in mind that it will take a time for you to go back to your normal routine . It requires several days to rest and to take extensive care of your transplanted area.
According to Dr. Ashley Smitherman, a Austin based dentist, it is important to follow certain safety measures after undergoing any form of surgery, even including hair transplant surgery.
You can sleep on your back only, and you cannot let your head touch anywhere especially the area where implantation is carried out because the follicles are extremely fragile after the surgery.
It is recommend to wear a shower cap as a post-surgery precaution.
So, are you ready to go for a hair transplant?
Visit your nearest surgeon for an assessment session prior to the procedure. You can also go through any cosmetic or plastic surgeon directory for some of the questions you might want to ask your surgeon upon the visit.
Related
Popular in the Community