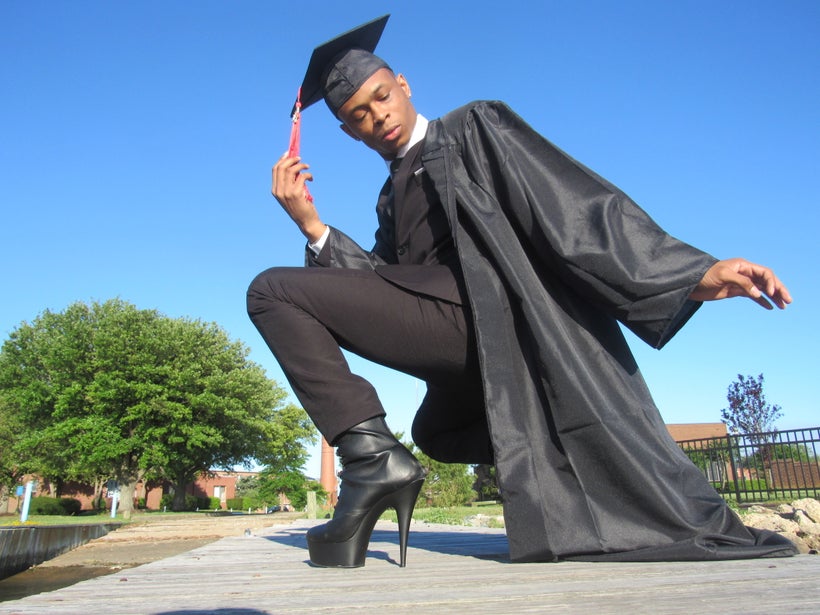 It was a bright and sunny day, a few days before I walked the stage, that I decided to take graduation pictures in my cap and gown. My sister and I located very photogenic spots on campus and began a series of photoshoots. At first, I took normal, more reserved photos of myself. However, I decided to switch things up, put on my six inch heels, and strike a pose. "Slay, Yasss, and Go Off," were all things I could hear from fellow classmates yelling in the distance. It was all for fun and I was enjoying myself, heck, I'm graduating, why not have a little fun with it?
Once we began to review the shoot, one specific photo in my heels stood out to me and I was excited to share it with friends and family. Once I posted it on my social media, I was almost immediately met with a whirlwind of reposts, retweets, and shares. I didn't expect my photo to take off so quickly, but it did. The majority of the responses I received were very positive and uplifting, however, some were not.
A lot of social media pages posted my photo on their profiles with very unkind motives. Some of the pages even made up false narratives as to who I was and what my motivation behind the picture was. This fueled a lot of hateful "internet trolls," to gather in the comment section and try their best to beat me down. However, little did they know, I'm waterproof to negativity and had a lot of support behind me.
Almost immediately I had friends, family, classmates, etc. log onto their social media platforms and defend me as best as they could. Shockingly, I even had a few strangers reach out to me with kind words of support. It warms my heart to know that there are beautiful people in this world that are prepared to stand up for what is right.
In the end, I graduated from the illustrious Hampton University, and I can't wait to take this world by storm, one click of my heels at a time.
Remember, when life gives you lemons, put on heels and pump past the negativity.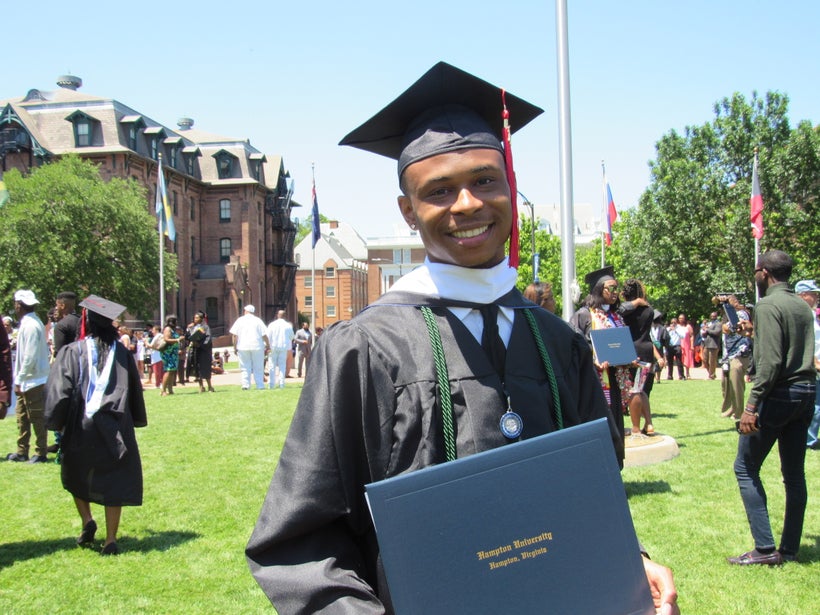 REAL LIFE. REAL NEWS. REAL VOICES.
Help us tell more of the stories that matter from voices that too often remain unheard.
This post was published on the now-closed HuffPost Contributor platform. Contributors control their own work and posted freely to our site. If you need to flag this entry as abusive,
send us an email
.