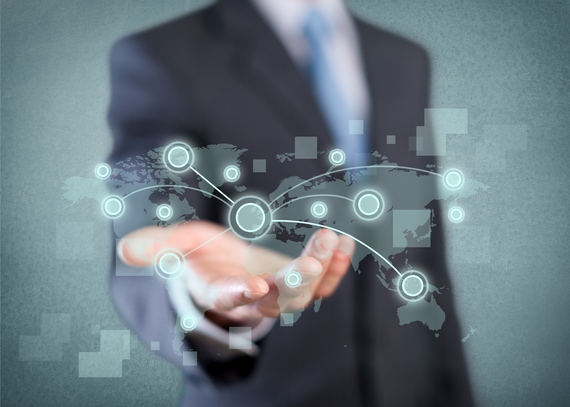 Technology is always improving, if not hourly, then daily. The same goes with digital marketing, social media, and website design. There are some astounding statistics that show the number of people who make a purchase online and the number of those people who purchase on a mobile device (smartphone or tablet).
Having a Facebook page for your business or organization and throwing a website up is not enough to make a difference. If you really want to see increased revenue, engagement, and presence, you must take full advantage of several different points online.
Here are a few basic tips:
1.) Make sure your website is mobile responsive: This means your website will "squeeze" into a visually appealing format for whatever size device your visitors are viewing from. For example, if you do not have a mobile responsive website, it will look the same on a smartphone or tablet as it does on a laptop or desktop. Having a mobile responsive website is also key to improving your SEO rankings.
2.) Landing Pages: What are you selling? Is it an idea? Product? Service? Whatever the case may be for you, if you do not have high-quality content available to educate your viewers, you will lose them in less than about ten seconds. Having a visually appealing, well-designed, and well written landing page, you will have a higher chance of converting your website visitors into leads and future customers. You can view a sample landing page here.
3.) Call to Action: Are you telling your website visitors what you want them to do? If not, why? Having a call to action on every page of your website increases the probability of your viewers contacting you and becoming leads.
4.) Authenticity: There are plenty of websites out there that cause the business or organization they represent as fake. You want to be sure your online presence is presenting an authentic brand.
5.) Sales Funnels: It's not as sleazy as it sounds. Seriously. Having a process on your website for collecting potential leads, educating and nurturing those leads, and a solid product or service to deliver will mean more revenue for you. Again, be authentic in your purpose and motive here. If you are a senior partner in a law firm, make your sales funnel educational and informative. The content should be applicable and actionable. Under no circumstance should you immediately attempt to sell a new subscriber. Relationship before revenue.
6.) The Most Important Page: Who are you? It has been proven many times that the most important page on a website is the "About" page. This page should clearly communicate the message your business is wanting to deliver. If you are a solopreneur, do not write your about page in third person. It sounds terrible and is a major turn-off.
7.) Keep Your Website Up-to-Date: This step is one of the most important to the online reputation and health of your website. If you never update your website, not only do you drop (rapidly) in SEO rankings, but your website visitors will also decrease and they will not remain on your website long at all. Post blog articles regularly (we suggest a minimum of 2 times a month), have your website updated on the backend monthly and perform back-ups every 24 hours.
Calling all HuffPost superfans!
Sign up for membership to become a founding member and help shape HuffPost's next chapter