Not everyone loves the beach. If you are craving a getaway where you can still be close to the water and enjoy the outdoors without the crowds and the sunburn, we've compiled six river and lakefront bed and breakfasts that are sure to give the surf and sand a run for their money.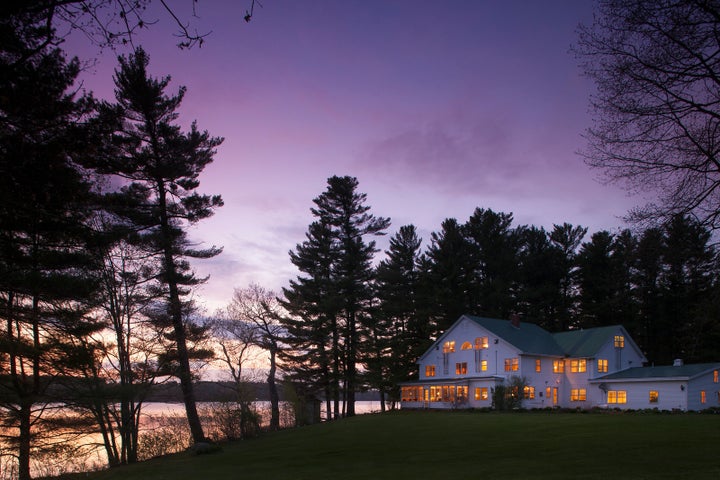 Set on the shores of Tripp Lake, Wolf Cove Inn is a newly renovated bed and breakfast that offers its guests an unforgettable family getaway (including Fido) located in scenic Poland, Maine. Housed in a historic Colonial home dating back to 1869, the inn retains its vintage architectural charm while providing modern day luxuries and amenities. The inn is situated on almost two private acres of property affording guests plenty to explore including perennial gardens, pine groves, open lawn areas, and over 560 feet of private shoreline on Tripp Lake that can be explored with the inn's complimentary canoes, kayaks, and a rowboat—or by simply jumping off the private dock.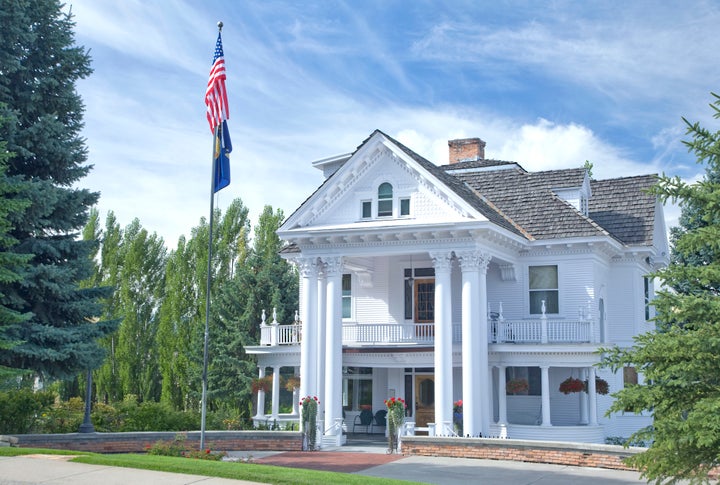 Located in in the heart of the Rocky Mountains halfway between Yellowstone and Glacier National Parks in Missoula, Montana, Gibson Mansion offers guests the perfect mix of elegant accommodations surrounded by lush forests and meandering rivers. Built in 1903, this intimate bed and breakfast sits a few miles away from historic downtown Missoula where guests can explore spas, museums, fine dining, and galleries. For outdoor enthusiasts, guests can visit the National Bison Range, the St. Ignatius Mission, Garnet Ghost town, Seeley Lake, the Lee Metcalf Wildlife Refuge, a trail hike in the Bitterroot mountains or spend the day on guided white water rafting or fly fishing on one of the many crystal clear rivers all within minutes of the mansion.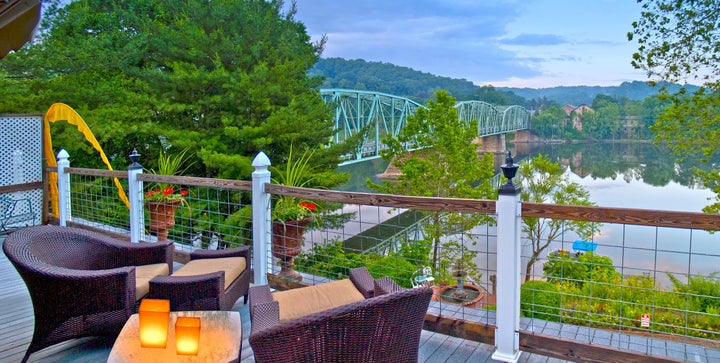 Perched high on the banks of the Delaware River in scenic Upper Black Eddy, Pennsylvania, the Bridgeton House on the Delaware combines history, luxury and modern conveniences. Built in 1836, this historic bed and breakfast offers guests the perfect spot to relax, enjoy the natural surroundings and to reconnect with loved ones. Located 20 minutes from the vibrant and artsy village of New Hope, this riverfront bed and breakfast is decorated in a sophisticated artistic style with sumptuous feather beds, luxury linens, fireplaces, whirlpool tubs, balconies, French doors, and river views.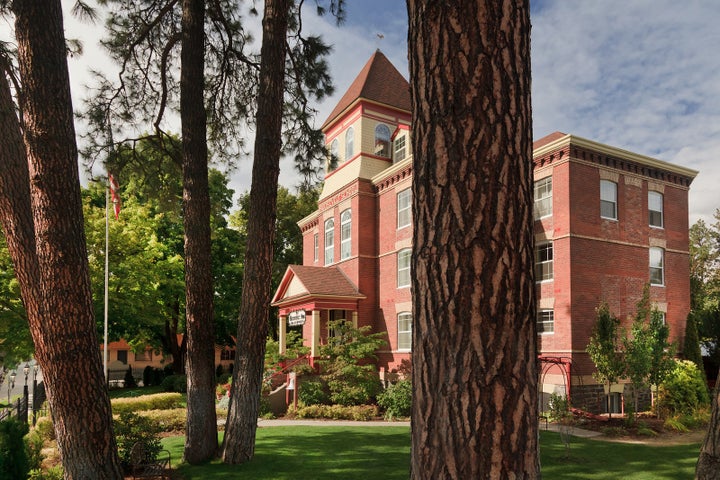 Located in the historic downtown of Coeur d'Alene, Idaho, The Roosevelt Inn Bed and Breakfast offers its guests vintage charm, year-round natural beauty, endless outdoor activities, and impeccable service steps away from all that the downtown has to offer and within a few blocks from Lake Coeur d'Alene. Housed in a former schoolhouse that dates back to 1905, the property was converted into an inn by one of the school's former students back in 1994. The region offers a variety of outdoor activities including biking trails, hiking, wildlife refuges, horseback riding, and lake tours many of which offer exceptional views of the lake as well as exposing guests to all kinds of natural beauty and the wildlife that inhabits the region.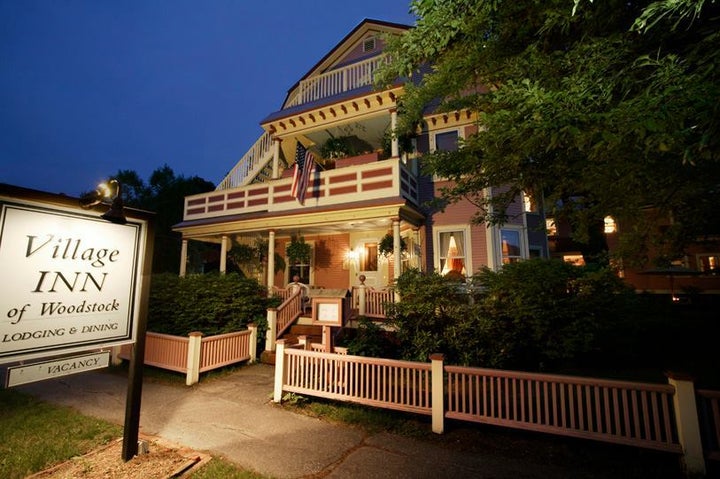 Set in the in heart of quaint Woodstock, Vermont, The Village Inn of Woodstock combines vintage Victorian charm with casual elegance. Built in 1899, the inn offers the perfect location for guests to explore the local art galleries, shops and restaurants that are steps away from the inn. For those seeking to explore the region's four-season outdoor activities guests can choose from taking a self-guided canoe, kayak or raft trip on a pristine section of the Connecticut River, fly fishing, or picnic, swim, and canoe at nearby Silver Lake State Park which offers a great family friendly beach with a diving peer. Whatever guests choose to do, this historic destination offers something for everyone to enjoy all year long.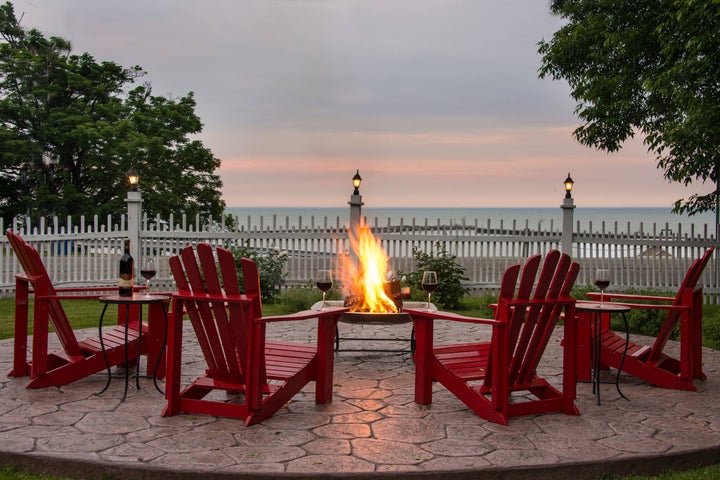 Built in 1830, Barcelona Lakeside Bed and Breakfast has been lovingly restored and tastefully decorated with four guest suites. During hot summer days, guests can bask in the sun on Lake Erie's beach with one of the inn's "Life is a Beach" picnic lunches, beach chairs and towels, or sprawl out on the hammock with its vineyard view. Chautauqua County is rich with activity and offers something for everyone during every season. The inn is 30 minutes from just about any outdoor activity one can imagine including hiking, cycling, golf, horseback riding, bird watching, kayaking, canoeing.
Disclosure: All of the above inns and many other historic travel destinations can be found on our website.
Related
Popular in the Community