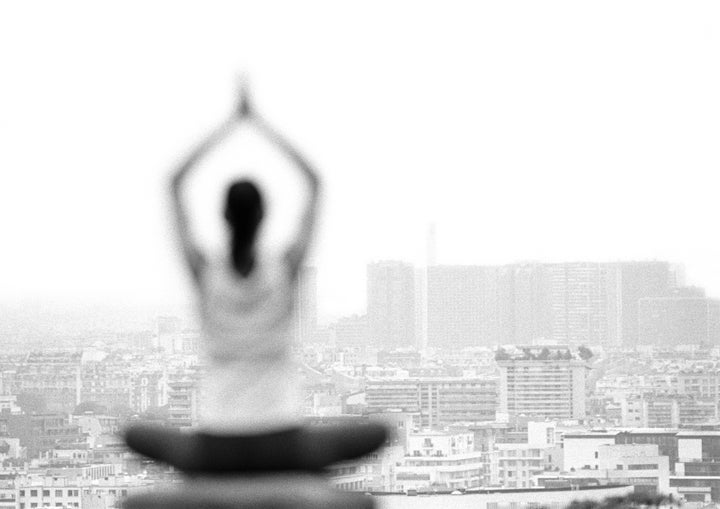 Sunday, June 5th was National Cancer Survivor's Day, and as cancer care facilitators and advocates, we celebrate cancer survivors for the entire month of June! We want to honor the brave, beautiful women and men we have had the privilege of working with in our private practice at Atlanta Center for Mindfulness & Well-Being as well as at the Chapman Cancer Wellness Center Piedmont Healthcare Atlanta. We work alongside traditional medical teams and treatments to offer complementary care to those who have been diagnosed as well as to their families.
We believe in healing the whole person, not just treating the symptoms of cancer. We spoke at Georgia's Integrative Oncology conference to a wide variety of professionals, and one of the key themes we discussed is the idea of self-efficacy for the patient. Integrative Oncology research shows that a sense of self-efficacy – the idea that we can influence our health outcomes – actually improves immune system functioning.
We often speak to audiences on the topic of "Living Well with Integrative Medicine" where we discuss and guide participants through some of the key practices leading to self-efficacy below:
Mindfulness Meditation – Research shows this practice improves immune system functioning, reduces inflammation, improves stress resilience, and reduces anxiety and depression symptoms. We know it helps people feel calmer, more grounded and centered. A little bit each day goes a long way. Set yourself up for success by starting in small chunks. Try meditating 5-10 minutes each morning to create the habit, and then you can build from there! Focus on the breath, and when your mind begins to wander, gently bring it back to your breathing, as often as needed! That is meditation! And you quickly rewire your neurophysiology making it easier to access your calm. Download our Free Body Scan and Meditation Mindfulness Body Scan and Meditation
Humor – Laughter is good medicine! We have an innate desire to laugh. As we get older though, we tend to become more serious and weighed down with responsibility. We teach humor workshops for cancer patients because we know it specifically aids the immune system. Moreover, it releases oxytocin, serotonin and endorphins while also increasing circulation – the enemy of cancer.
Journal Writing – We all have so much to express, especially during and after a cancer diagnosis! We know this practice reduces blood pressure, boosts the immune system and helps regulate sleep, all key ingredients to feeling better. Try writing a few minutes each day. You can write about what you are grateful for, how you are feeling, or what is stressing or scaring you. The body's physiology actually relaxes when you identify stressors, and its natural healing repair mechanisms are enabled when relaxed. We coach our clients and patients to write regularly. We've also taught a class for the last 10 years at Chapman Cancer Wellness called "Writing for Recovery & Discovery." We detail more of what we do in this class in our chapter "Writing for Recovery" found in the book

Wellness & Writing Connections

(Idyll Arbor, 2010).
Gentle Yoga. – The research in integrative oncology tells us that mindful yoga helps with pain, nausea, and literally creates an endorphin storm in the mind-body. Who doesn't need (and want) that? As registered yoga teachers, we teach both chair and floor yoga for cancer patients. This link will provide you with a free video of Dennis teaching chair yoga. Our belief is that yoga is for everyone and every type of body! You just have to find what works best for your body. Even ten minutes of yoga each day will help you feel better!
Nutrition - Cancer is such a wake-up call when it comes to food! We know that there are specific types of foods that increase inflammation and certain ones that do not. Sugar and refined carbohydrates are cautioned against in the oncology literature. It's also important to eat organic when you can. We know it's expensive, so check out the Dirty Dozen list (most important foods to buy organic) and the Clean Fifteen list (the least important foods to buy organic). The new standard plate encourages us to eat mostly fruits and vegetables with small amounts of wild-caught fish and grass-fed meat.
Exercise – Exercise is not only good for our physical health but for our mental health as well! Research shows that it combats stress, anxiety, and depression symptoms that are very common in cancer patients. Different people and different types of cancer need various types of exercise. One size does not fit all! We often recommend Dr. David Servan-Schreiber's book

Anti-Cancer

to explore what is recommended given the diagnosis. Always check with your oncologist on which type of movement is best for you.
Angela Buttimer, MS, RYT, CHC, LPC and Dennis Buttimer, M.Ed., CEAP, RYT, CHC are certified life and health coaches, professional speakers, corporate trainers, registered yoga and mindfulness meditation teachers and owners of Atlanta Center for Mindfulness & Well-Being.
Invite us to speak at your next event on Mind-Body Strategies for Cancer Patients!
We are also authors of CALM: Choosing To Live Mindfully. For a free download of one of our mindfulness meditations, click Mindfulness Meditation
To contact us about health and life coaching and trainings, visit pathtobestself.com.