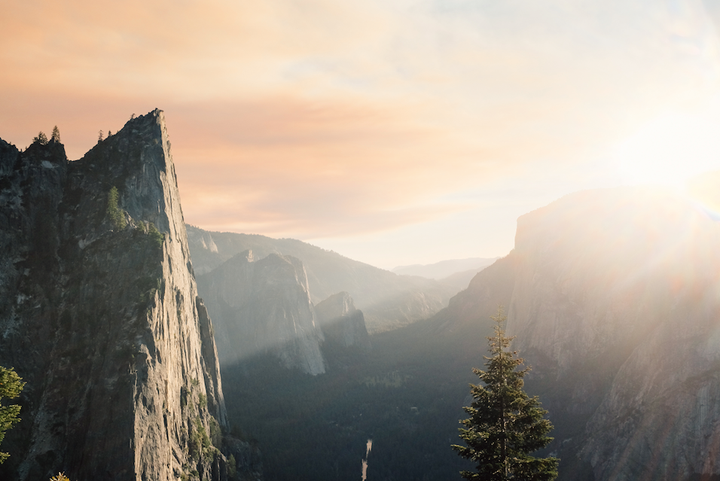 Mornings are the perfect time to head into life with a fresh start: A new chance to change directions. A new opportunity to think differently than you did yesterday. A new day to be healthier.
It's also easier than you think to start your day calm, focused and motivated:
1. De-clutter the night before.
Mornings have the potential to energise or drain you, says Joshua Becker of Becoming Minimalist and as such, deserve some time and attention so you head into your 24 hours on a stress- and anxiety-free foot.
His remedy for accomplishing this: De-cluttering your living space the night before. And the best part? Becker's exercise should take no more than 10 minutes from start to finish, to do.
It simply involves ten, 60-second bouts of putting away or organising your: Shoes and coats, mail and newspapers, clothing, electronics, loose change and receipts, bathroom counters, kids' homework, kitchen dishes, utensils and food, kids' toys and paperwork.
Plus, says Becker: The more often you make this simple ritual a part of your evenings, the more efficient you'll become at getting it done and the better your mornings will turn out.
2. Put yourself first.
Courtney Carver's life changed when she was diagnosed with multiple sclerosis in 2006.
But instead of letting her diagnosis control her life, the author of the blog Be More With Less used it as an opportunity to change how she lived.
One of the changes she made was to put herself first, starting with a morning routine that revolves around caring for her health and well-being: She's up by 5:30A.M and spends the first part of her morning writing before going inward by turning her attention to her body and mind with stretches, yoga or walking.
She wraps things up with a little more quiet time, breakfast and reading.
If the thought of creating more space for you in the morning makes you feel overwhelmed, know this: Carver started out with just 15 minutes and was gradually able to expand it to what it is now by downsizing her life and quitting her job in 2011.
3. Keep things simple.
Leo Babauta's idea of a perfect morning is starting his day slowly, mindfully and peacefully.
How does he achieve this blissful state of being? By keeping everything he does in the A.M as simple as possible. For him, it meant whittling down his morning activities to just three things that he loves: Sitting still, reading and writing.
While Babauta, who is the author of The Power Of Less and runs the blog Zen Habits, acknowledges that this exact routine won't work for everyone, he recommends using it as a template for your own morning.
4. Edit your life.
Aja Edmond's morning isn't complete without a little bit of editing...of her life, that is.
This means focusing less on having a fixed routine and more on taking the steps necessary to make her mornings as efficient, as well as hassle- and anxiety-free as possible.
Edmond, a minimalist and entrepreneur, accomplishes this by identifying her morning bottlenecks (such as putting together an outfit or drawing up a to-do list) that take up the most time.
Then, she tackles them the evening before so that she's able to wake up with a clear sense of purpose and minimise any disruption to her morning flow.
5. Meditate, hydrate and nourish.
Despite not being much of a morning person, Anthony Ongaro makes sure that he starts his day on the right note with a handful of activities that make the biggest possible positive impact physically and mentally.
For Ongaro, who runs Break The Twitch—a blog where he shares his life as a minimalist and helps others (like me) who are interested in living with less ease into the process—a good morning starts with 10 deep breaths while he's still in bed to help wake up his body and mind.
This gentle process of waking up continues in the kitchen, where he downs a big glass of ice-cold water to re-hydrate. The most enjoyable part of Ongaro's routine? Saying "yes" to coffee on most mornings but going for half cups at a time to keep his caffeine buzz to a moderate, jitter-free level and him, focused.
While this routine isn't carved in stone, Ongaro's formula for a calm, stress-free-morning is to simply focus on the handful of things that will help him get going in an uplifting way.
6. Slow down. Waaaay down.
Cait Flanders' first morning routine comprised waking up at 5.30a.m, opening her laptop and diving straight into work.
For six months, this arrangement felt fine...until it triggered a panic attack. This is when Flanders, who blogs about mindful budgeting and living, became aware that she craved for a healthier morning.
So for a couple of years, she experimented with different routines, leading her to realise that she didn't want to make her morning about forcing herself to stick to a rigid schedule or aim for specific outcomes like waking up at a certain time or eating only certain foods.
Flander's goal? To enjoy the first part of her day to the fullest, and for her, this meant slowing down so that she could wake up naturally, not check her phone first thing in the morning, and make her morning hers. All hers.
What's your morning ritual like?