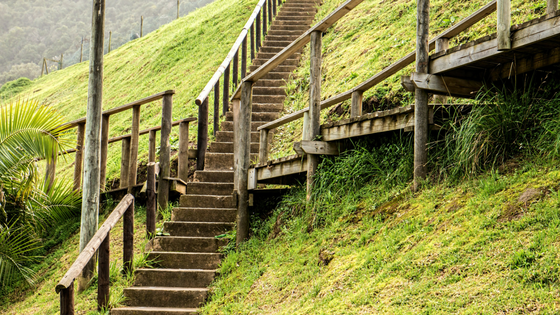 For the past 8 years of my life I have invested my time in helping business owners grow their online presence, exposure, and cash flow. I've seen a lot of great results for my clients but I've also seen a lot of missteps. Here are the 5 social media mistakes I see most often.
Lack of patience: The most common mistake of all is the mistake of hoping for immediate results when getting involved with a new social network. Many times this is due to the consultant setting the wrong expectations, other times its due to the business owners frame of reference - which is many times a viral video or post that a major brand shared. If your company doesn't have the same revenue and ad budget as Oreo, don't expect the same results…(though sometimes it can happen).
Not taking it serious: If I had a dollar for every time someone told me that their intern, grandkid, or IT guy was going to handle their social media marketing, I'd be sitting on the beaches of Bermuda right now. Would you have your grandson handle your bookkeeping just because he knows how to use a calculator?
Lack of budget: 8 years ago social media was free. Today, it is not. Sure it may be free to create an account and post but if you want to use social media strategically to grow your business and drive sales, you're going to need an advertising budget. If you operate within a restricted industry get creative with that budget and reach out to influencers to see about endorsement deals - many times someone with thousands of followers will post about your product or service on a trade basis - or for a cost of less than $100.
Inconsistency: Do not treat your social media like I treat the gym - I use it when I remember but I don't remember very often. The difference is that when I skip the gym, no one notices other than my "comfort flex" waistband…with social media, your followers notice when you've gone dormant and many times assume your business has closed.
Not knowing when to outsource: There came a time in your business when you realized you needed help with something else and found that help. Don't get caught up in the "I'll post tomorrow" game - find help before your page has sat silent for 2 weeks. If you need help finding someone, I'm happy to be that guy.
Fear: False Evidence Appearing Real. Do not let the fear of the worst case scenario keep you away from the best case scenario. You can run your own social successfully, it just takes a little creativity and some faith. You can do it!
David Pride is the owner of Social Impressions, a social media marketing agency that helps companies around the world create strategic and engaging content. He is frequently hired to speak at seminars and to provide one-on-one consulting with growing companies who are trying to figure out how best to utilize social media to grow their company or brand.
Related
Popular in the Community