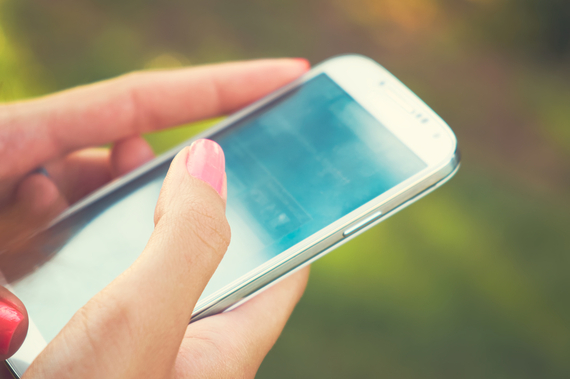 The way we travel is changing.
Experts have estimated that a whopping $40 billion worth of travel is being researched and booked on mobile devices this year. In 2014, 33% of U.S. travelers used their smartphones to book flights hotels, transportation, and tours. And most experts say that number is only going to grow, as more and more travelers turn to their iPhones and Androids to book travel. In return, travel apps have become easier to use, more streamlined and secure, with innovative features like credit-card scanning that help busy users book on the go.
While we've been working on some new features for our own Hopper app (read about them below), we wanted to shout out some other apps that offer the same convenience for tech-savvy travelers. These aren't just apps that let you track flight routes or look at pretty photos or read hotel reviews: With these game-changing features, you can actually book that flight or hotel or cab on your phone! These are apps we actually use at Hopper to book our own travel, and we want to give them some much-deserved praise. This is the future, folks.
At Hopper, we recently launched a new version of our iOS app that lets travelers book flights within the app. Users can save their traveler profiles and payment info, so future reservations are fast (think just a few taps to book a flight). Better yet, the experience is intuitive and simple, with few screens to fill out and easy email confirmation. We already sent you the best deals and airfare predictions out there--now we're going to help you book those flights easily as well.
Perennial favorite Airbnb is at the top of mobile-booking lists for a reason: It's incredibly easy to use for both hosts and guests. Not only can you search and save favorites from a list of over 600,000 properties in nearly 200 countries, you can also book your rental via Google Wallet or Apple Pay (it takes mere seconds) and easily message your host to coordinate your stay. Most hotel apps have a ways to go if they want to compete with this well-designed, photo-forward app.
Are you a last-minute traveler? Then you need Booking Now. This mobile app comes from the folks behind Booking.com--the number-one booking site on Planet Earth. An absurdly simple and easy-to-navigate one-screen spread lists accommodations in a users' geo area. But unlike rival apps, Booking Now's inventory includes hotels as well as villas, apartments, and B&Bs (handy if you're in a pinch or on a tight budget). All users have to do to secure their stay? Tap two screens and book.
The premise behind Secret Escapes isn't new (after all, flash-sale sites have been around for some time). However, the mobile app is unusually pretty, with an easy-to-use interface free from noise, upsells, and annoying voucher requirements. Better yet, Secret Escapes combines some 100 weekly flash sales with last-minute deals, meaning you could nab a weekend away for a huge discount. The app recently received $60 million in funding from Google Ventures, so expect to see a lot more of Secret Escapes in the future, with better global coverage than ever.
Where would we be without Uber? Stuck waiting for a cab, probably! The ride-booking app was a true game changer back in 2010 and has been making transportation a breeze since. A convenient interactive map and a useful ratings system are two of the features that make Uber's seamless interface work so well, while different levels of service means you can customize the way you arrive at your destination. There's a reason traditional cab companies are up in arms about this one: It actually changed the face of an industry.
This one is must-have for anyone who travels frequently by bus or train. Wanderu searches hundreds of bus and train schedules to help users find the best deals from Amtrak, Greyhound, Megabus, Boltbus, and other popular providers. Within the app, users can easily compare and sort routes and prices and book easily on their Apple or Android devices with just a few taps. And, for users traveling with carriers that allow mobile boarding passes, Wanderu stores them in the app itself. We appreciate not having to click back and forth between multiple tabs just to compare prices!
Readers, we'd love to hear your recommendations, too. What mobile apps do you use to book travel?
This article was written by Dara Continenza and appeared on Hopper.com, home of the app that tells you when to fly and buy. Hopper recently launched a new feature on its iOS app that not only tracks flight prices but lets travelers book their flight instantly within the app.