A new series of breastfeeding photos is bringing mothers' nursing struggles to life.
Photographer Cheyanne Booker took pictures of six moms, who shared their breastfeeding journeys and challenges -- from bad latches and supply issues to medical conditions and mental health struggles.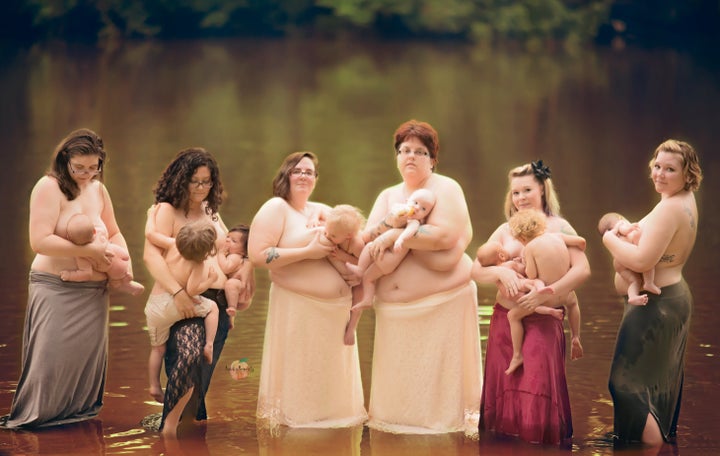 Booker told The Huffington Post that her own breastfeeding struggles inspired the series. After giving birth to her now-13-month-old daughter Blyss, the photographer nursed very frequently everyday, but the newborn baby lost weight during those first weeks.
"I felt like a failure because I thought my body wasn't going to be able to produce enough milk for her, and I desperately wanted to breastfeed her," she said. With the support of her sister-in-law, Booker was able to persevere, and at 3 months, Blyss reached the 97th percentile for weight.
For the breastfeeding photo series, Booker found subjects by posting a callout in local mom Facebook groups in her home of Mobile, Alabama. In the future, the photographer hopes to find more moms to photograph and add more diversity to the series.
"The main thing that I hope for this project to do is to encourage all breastfeeding mothers who may be going through their own struggles and show them they are not alone in their journeys," Booker told HuffPost. "Breastfeeding can be the hardest thing ever sometimes, but it is so rewarding!"
Keep scrolling to see the breastfeeding photos and read the moms' stories of struggle and perseverance.
Related
Before You Go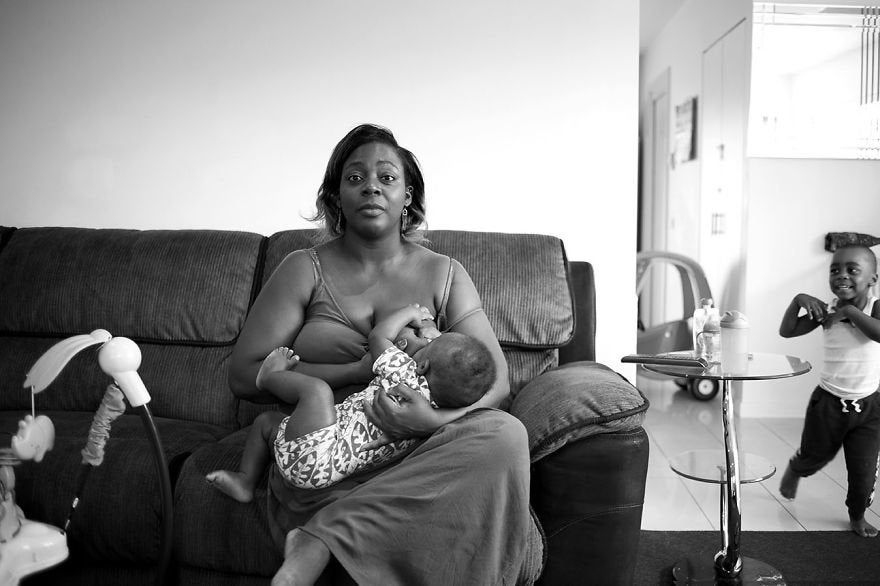 Photo Series Showcases The Messy Side Of Breastfeeding