Flags in New York City are again at half-mast for a fallen police officer.
NYPD Officer Brian Moore, who was only 25 years old, was shot Saturday while on patrol in Queens. He died on Monday.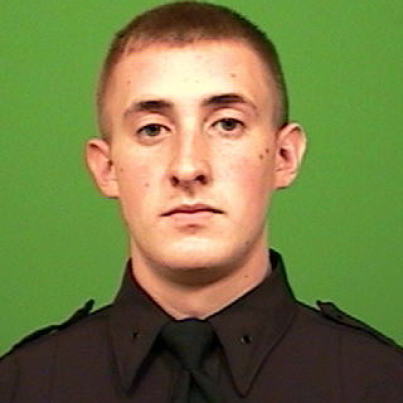 NYPD Officer Brian Moore. (Photo: NYPD)
In December, less than six months before Moore was shot, two other NYPD officers -- Wenjian Liu and Rafael Ramos -- were fatally gunned down inside their police cruiser in Brooklyn.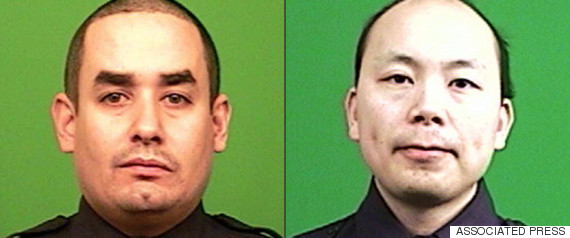 NYPD Officers Rafael Ramos, left, and Wenjian Liu. (Photo: NYPD)
Both tragedies, it turns out, have a shared culprit: lax gun laws in a state hundreds of miles to the south, Georgia.
Demetrius Blackwell, the 35-year-old charged with killing Moore, was convicted of attempted murder in 2001. The conviction meant he was prohibited from buying or possessing firearms -- but that didn't stop him from getting one.
The Taurus Model 85 handgun that Blackwell allegedly used to shoot Moore was one of 23 firearms stolen from a bait and tackle shop in Perry, Georgia, in 2011, NYPD Chief of Detectives Robert Boyce told reporters this week.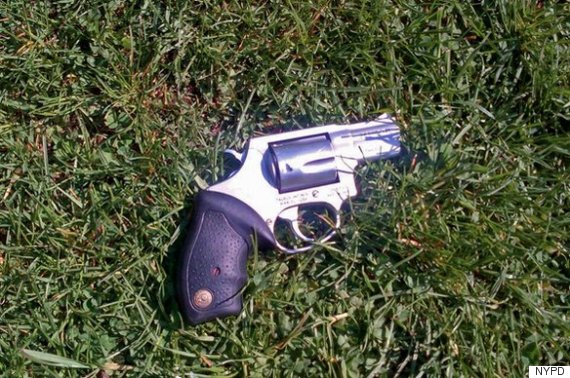 The gun that Demetrius Blackwell allegedly used to kill NYPD Officer Brian Moore. (Photo: NYPD)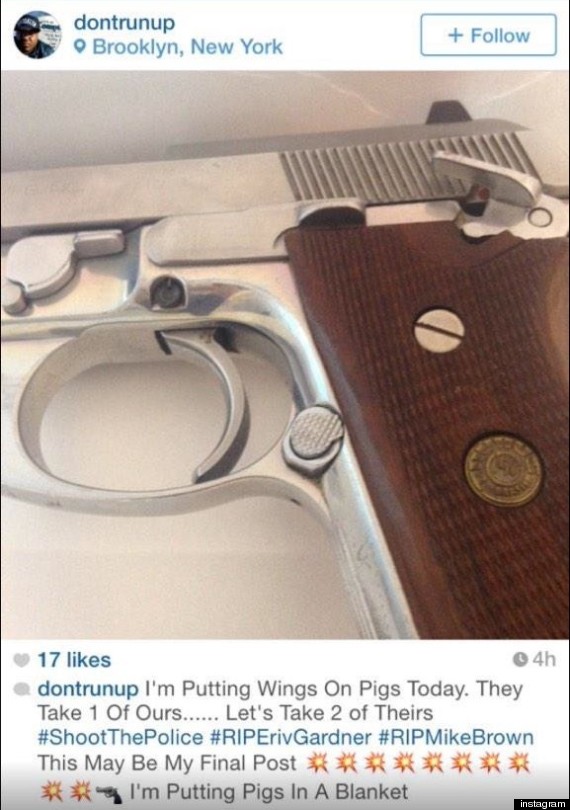 A photo Brinsley posted to Instagram before he killed Liu and Ramos.
Brinsley, like Blackwell, was a convicted felon, barred by law from purchasing or possessing a gun. But he, too, was able to get one.
Guns bought legally in Southern states including Georgia, which have less restrictive gun laws, are often sold illegally in Northern states like New York. (About 90 percent of guns used in crimes in New York City come from out of state.) This lucrative black market connecting the South and the North has become known as the Iron Pipeline, in which Georgia is a major point of origin.
Boyce added when he revealed the origin of Blackwell's gun that police have recovered eight other weapons in New York City that were stolen from the Georgia bait and tackle shop.
There are a number of ways in which Georgia's laws enable its central role in the Iron Pipeline.
The state has no penalty for "straw purchasers," people who buy guns legally in one state and then sell them to gun traffickers who cross state lines. When the weapons end up at a crime scene in another state, straw purchasers can claim that the guns were lost or stolen. That's because gun owners in Georgia aren't required, as they are in many other states, to contact the police when their guns go missing.
According to Mayors Against Illegal Guns, Georgia is also one of many states that does not require unlicensed sellers at gun shows to run criminal background checks on the people purchasing the weapons.
In addition, Georgia is home to several notorious gun-friendly laws. One law allows anyone, even felons, to invoke what's known as the Stand Your Ground defense, meaning they don't have to retreat when they feel their life is threatened, and can open fire. (A Stand Your Ground law in Florida gained attention in 2013 after the fatal shooting of 18-year-old Trayvon Martin.)
Another law, nicknamed the "Guns Everywhere" law, allows people in Georgia to bring their firearms into certain government buildings, college classrooms, bars and nightclubs, among other places. The law was signed last year by Georgia Gov. Nathan Deal (R), with the support of the National Rifle Association.
"Once again, a police officer has been killed with an illegal gun from Georgia -- a state that last year did the NRA's bidding and weakened its already lax gun laws," Megan Lewis, executive vice president of Everytown For Gun Safety, said Tuesday in a statement responding to Moore's death.
"These are the same laws that the gun lobby is now trying to force on other states nationwide. Americans have to decide what kind of country we want to live in," Lewis continued. "It's past time for common-sense solutions to gun violence."
The NRA -- which previously gave Deal an "A" rating for his opposition to gun control measures -- did not respond to The Huffington Post's request for comment Wednesday.
A spokesperson for Everytown For Gun Safety told HuffPost that a forthcoming report from the group will show that, of the fatal shootings of law enforcement officers in 2013, more than half were committed by people who were prohibited from possessing guns in the first place.
Calling all HuffPost superfans!
Sign up for membership to become a founding member and help shape HuffPost's next chapter
BEFORE YOU GO
PHOTO GALLERY
Politicians Holding Guns