I recently authored a post called 6 Productivity Tools You Have Never Heard Of. Well that article was so well received that I've decided to share with you a few more productivity tools that I've found helpful and thought you might be interested in exploring, too.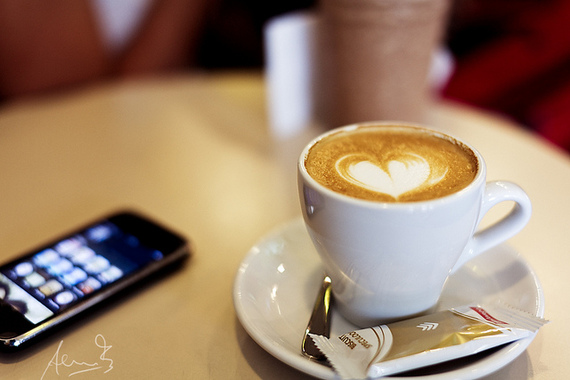 Image Credit: Flickr, Creative Commons: Sacha Fernandez
Additionally, many workers believe that meetings are one of the most unproductive aspects of their day. With this in mind, it makes sense to seek out new productivity tools that can help keep you motivated and minimize the amount of time that is spent in each meeting.
Turning to the following six productivity tools will make it easier to get the most out of your time and work, and they may even enable you to avoid unwanted overtime.
1. HelloSign
Taking the time to print out documents, sign them, scan them and email them back to someone is a huge waste of time, especially when you could electronically sign your name instead. HelloSign is a browser plugin for Gmail that allows you to take control of your day by signing documents within your inbox. Not only will this make the process much easier but it can also help cut down on the procrastination factor that is involved with taking on several steps to complete one project.
2. Ignitur
If you work in the marketing field or own your own business, the Ignitur SEO management software to help you monitor everything from your website's SEO to your mobile marketing statistics. One of the best aspects of this time-saving productivity tool is the fact that it provides users with a quick look at all of their applicable data in one central location. The software can also be customized to make sure that you see exactly what you are looking for in an analytical data snapshot. One particular reason I think this stands out is that it is more of task management tool for marketers. Something many of my colleagues have suggested is sorely missing from the marketplace.
3. Stop Procrastinating
One of the main reasons that people are less productive than they would like to be is the high number of distractions that exist online and on their smartphone. It is has been proven that most people are unable to focus on anything for more than 15-20 minutes at a time, and it is even common to feel your mind start wandering after as little as five minutes. It is normal and healthy to give yourself a five minute mental break every 30 minutes, but you need to avoid distractions when you are actively working. To help you meet this goal, the Stop Procrastinating app allows you to filter the Internet in order to block sites that sap your productivity.
4. CamScanner
In some cases, the HelloSign plugin will not be sufficient, and this will make it necessary to use a scanner. But what happens if you are not at the office? Instead of making a special trip or forcing an important client wait for an extended period of time, you can now boost your productivity by utilizing the CamScanner. This innovative tool makes it possible to turn your cellphone or tablet into a scanner, and you will also be able to annotate, store and share documents. Unfortunately, as of 2 days ago, CamScanner is listed as one of the apps to be vulnerable to Apple's first massive iOS attack that just happened a couple of days ago.
5. Parser
This free email parsing service from Zapier can be extremely beneficial for eCommerce businesses and anyone else who needs to track specific information that comes from automatically generated emails. Parser makes it possible to select as many fields as necessary, and that information is then transferred to your software of choice. For example, if you need order quantities, totals and tracking numbers added into Salesforce or Google Sheets, you can configure Parser to handle this process for you.
6. Charlie
Prepping for meetings can take a lot of time, especially if you need to learn about a new client. Fortunately, the Charlie app can remove some of this burden so that you can remain productive on other tasks. Simply link your Google calendar to the app or web version, and Charlie will comb the Internet to find the most relevant details about each person in question. You will then receive a one page synopsis that will help you connect more quickly with your clients on everything from their vital business stats to their personal interests.
As you can see, getting ready for meetings, managing your marketing efforts, collecting pertinent data, remaining focused and electronically scanning and signing documents will all be easier and more efficient if you put these productivity tools to work for you. With so many great options available to enable you to get more out of each day, why would anyone be content to remain unproductive for 35 percent of the work week?
REAL LIFE. REAL NEWS. REAL VOICES.
Help us tell more of the stories that matter from voices that too often remain unheard.