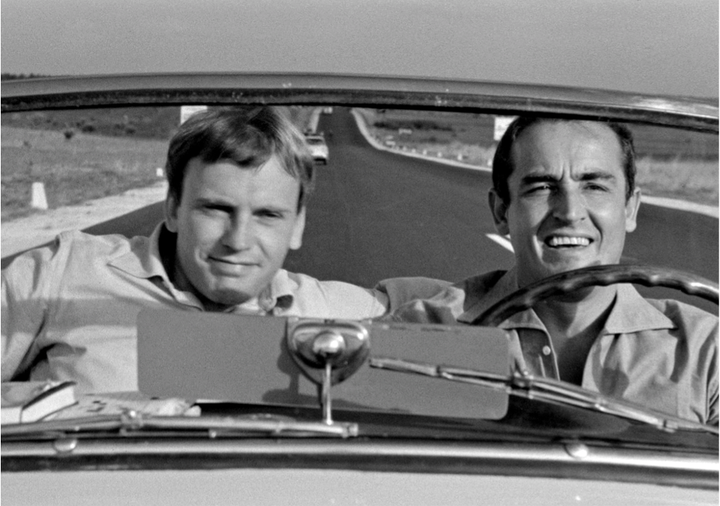 Sometimes it just takes a couple of hours—the duration of a movie—to understand how mysterious mechanisms work, in this case, we mean Italian. In the history of Italian cinema, both past and present (not much has changed anyway), there are a few movies that can offer us a real identikit to give us more insight into them. Here we've chosen six movies, some of which are Italian classics.
IL SORPASSO (The Easy Life, 1962)
by Dino Risi
An Italian-style road movie, but instead of Thelma and Louise fleeing from Arkansas we find two men (played by Vittorio Gassman and Jean-Marie Trintignant) on the Via Aurelia heading to Tuscany. The former is a forty-something ladies' man and braggart, while the latter is a twenty-year-old law student who decided to stay in town when it emptied in August so he could study. They strike up an unlikely friendship and decide to spend the day in the car, traveling from Rome to Castiglioncello, immersed in the society of the era. It was 1962 and there were still plenty examples around of the classic Italian male: immature, essentially bourgeois, and a fan of collective rituals.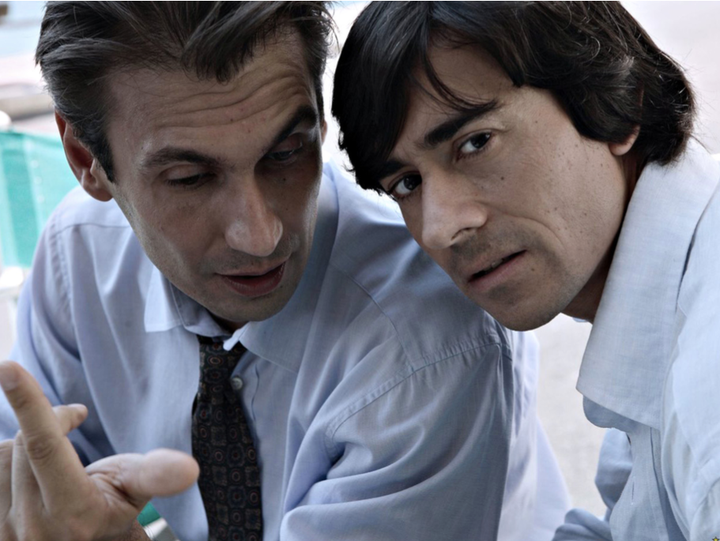 LA MEGLIO GIOVENTÙ (The Best of Youth, 2003)
by Marco Tullio Giordana
With a title inspired by a collection of poems by Pier Paolo Pasolini, the movie illustrates forty years of Italian history through the eyes of a typical Italian family—the Carati, in Rome— with four children, two girls and two boys, the latter played by Alessio Boni and Luigi Lo Cascio. It is an enlightening look at family dynamics and relationships in Italy, reflecting the era and the events that took place between the Sixties and the start of 21st century. But above all it is a documentary on relationships between parents, brothers who part ways, and children who
are not attached to their mother's apron strings.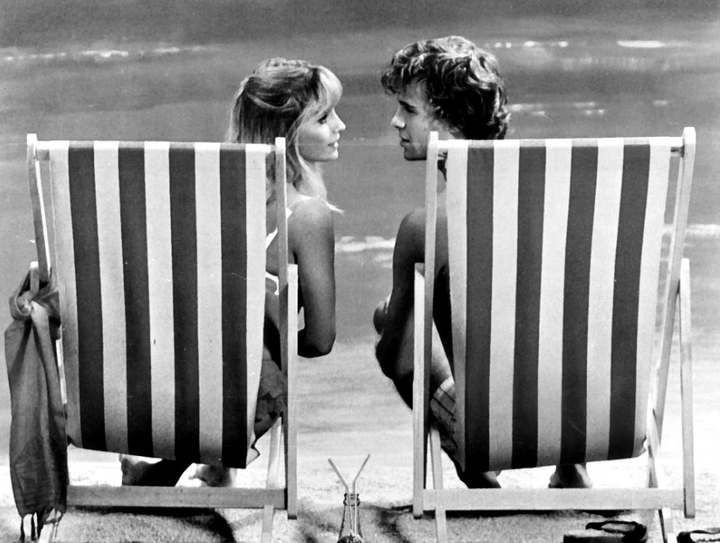 SAPORE DI MARE (Time for Loving, 1984)
by Carlo Vanzina
Set in the summer twenty years earlier (so in the Sixties) at Forte dei Marmi. One of the most "classic" movies of the most optimistic decade in Italian history, it a group of friends and a broad spectrum of Italian types (understood as topoi, in the Greek style): a working- class Roman, two Tuscan
marquises, the nerdy Genoese and the buffoonish Casanova, alongside their female counterparts. And, above all, there's a season—summer—at one of the most classic Italian vacation spots.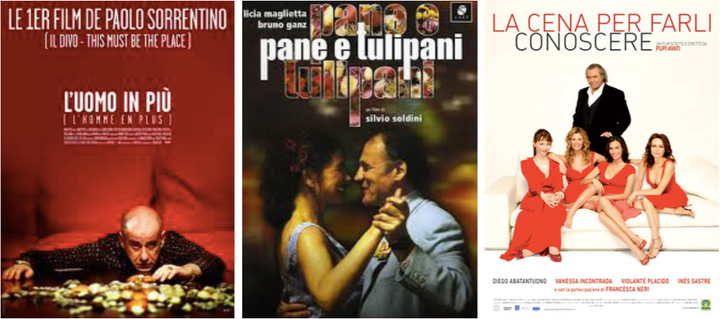 PANE E TULIPANI (Bread and Tulips, 1999)
by Silvio Soldini
What does an Italian husband do when his wife—who he forgot at a highway rest stop, stranding her—decides to take the opportunity to make a new life for herself? Soldini's movie gives us an idea: he sends someone to track her down, but the person he hires ends up falling in love with her. This can happen, especially when the backdrop is the romantic city of Venice.
L'UOMO IN PIÙ (One Man Up, 2001)
by Paolo Sorrentino
A soccer player and a pop singer with the same name, both at the height of their careers: the one, shy and naïve, and the other, an arrogant showoff, happen to have the same name. And their lives cross, leading them to the same fate of disenchantment. This is a parable of two failures in the two realms closest to Italian hearts: soccer and pop music.
LA CENA PER FARLI CONOSCERE (A Dinner for Them to Meet, 2007)
by Pupi Avati
Here's what happens to a former Italian soap-opera star when his three daughters—born to three different women and living across Europe—try to help him find the love of his life by organizing a romantic dinner with a childhood friend, who is completely drunk when she comes to the door. This too is Italy: a country with people interfering in your life, extended families and decidedly dysfunctional relationships.