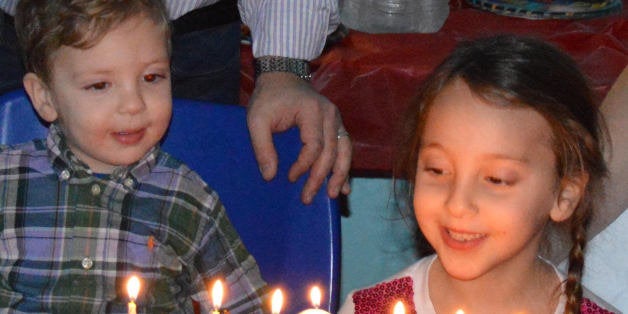 She is in Kindergarten.
She can read.
She can write.
She's leaves me and returns in a bus.
She's starting to see boys & girls differently.
She's big.
I was right. Five is where it started but six is where it begins.
Sweet as can be and as innocent as last year.
Still taking three hours to eat breakfast.
Still begging for "one more minute" of snuggling at bedtime.
Last year she was a baby, this year she's a kid.
This year she's a student and young lady.
This year she asks for drop off play dates and sleepovers.
As parents often do - I stare at her a great deal. I watch her watch TV. I watch her read a book. I watch her do her homework and smile at the x-ray vision I pretend to have watching her little brain in motion sounding things out.
The brain I made out of turkey burgers and waffles. The brain I enriched before she could speak pointing out dogs and the color blue and rain drops. Now it seems to be working as planned.
I observe her like I'm one of the Kratt brothers and she's a creature and I want her creature power.
She amazes me every day. Her kindness towards her brother - how if she has two beloved chocolate chips left she always offers him one. How she wants me to call someone's Mommy if they're absent to see if they feel better. How no matter where we are - if we see something one of her "best friends" would love we simply have to buy it. My proudest moments are when this kindness is pointed out to me by others. It means I'm doing something right.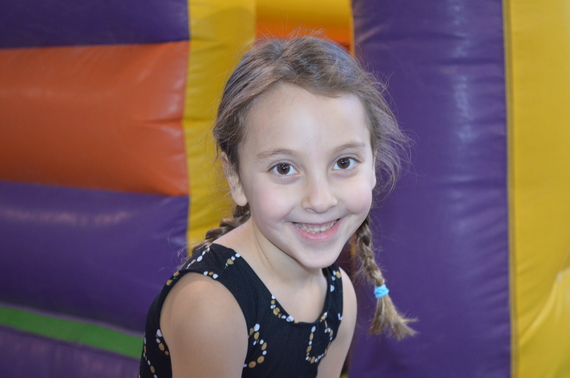 I'd assume as one's children grow there are escalating challenges one faces. I'd also assume to a certain degree most are around listening and not acting like a lunatic in certain situations. But I try - try try try try - every day to take a step back. I try to breathe in the aggravation of these challenges and breathe out the fleeting moment I have in front of me with this little girl. There is 98.7% good there. It is the challenge of keeping my act together the other 1.3% of the time that I think of at night when I ask myself if I was a good parent that day.
There are days when I just watch my kids playing together in perfect harmony. These days I cherish and allow myself a pat on the back. Then there are days I completely lose my you-know-what. I assume the technical term for this is parenthood.
Somehow six years have passed. Six winters of playing in the snow. Six summers of running through the sprinklers. 2,190 mornings of me saying "I think you grew last night".
My sidekick is now becoming my partner. She knows my faces. She knows my likes and dislikes. She knows when to ask her brother to give me some space because she can tell I need it. She picks things up for me because she doesn't want me to bend. She - at six - is already starting to take care of me.
And I wouldn't want it any other way.
Happy birthday my little monkey.
May six bring you everything you want and more.
May you continue to love Ninja Turtles and princesses equally.
May your effervescent kindness continue to reign throughout your life.
May your insatiable thirst for knowledge continue inside and outside of the classroom.
May you always wave and throw kisses to me with a huge smile on your little face as the bus pulls away in the morning.
May you always ask for one more cuddle and know I'll always say yes even though I pretend to say no.
May you stay forever young.