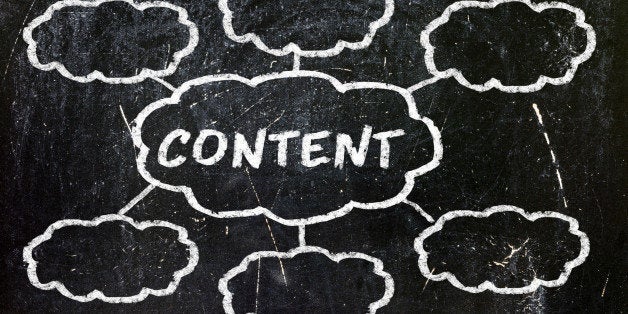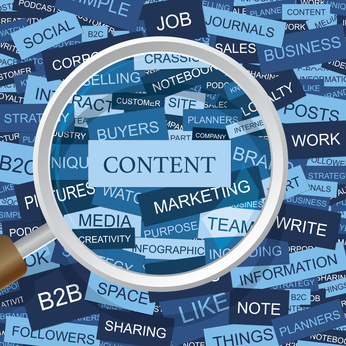 Content marketing is hot, with businesses everywhere implementing content marketing strategies. As a result, content curation has emerged and is becoming increasingly more popular. According to a survey by Trapit, 74% of marketers say curation is an important element of their content strategy. And Hanley Wood found that 78% of CMOs think content is the future of marketing - a bold statement indeed.
There's a huge sea of purportedly "helpful" content available on the web. But the truth is, a lot of it is actually poor quality, some is ok, and a small amount is the "gold" that everyone's looking for. Sorting through all this content to find the best of the best isn't easy. That's why it's extremely valuable to provide your readers with excellent curated materials.
As well, the best curated content has a good chance of going viral and can spark insightful discussion among your readers and the broader community. Curata found that 76% of marketing professionals share curated content via social media channels. This provides you with a perfect opportunity to engage with people (perhaps potential customers) in two-way dialogue.
Here are six excellent tips to help you effectively curate content:
1. Leverage your existing content
If you're already involved with content marketing, you may have a mass of great content that you've published in a variety of places. Sift through it to feature certain pieces in your curated list. If the list goes viral and a lot of your content is featured, your company will attract that much more attention and be seen as a true thought leader.
2. Include a variety of content types
Include an array of content types, such as infographics, images, videos, articles, e-books, guides, and podcasts. Many people immediately think of articles or written content when it comes to curation, but restricting yourself is a mistake. There is a lot of highly valuable content out there that comes in an array of forms. And curating different types makes it more interesting for your readers. Keep in mind that visual content is especially powerful. We know, for instance, that articles with images get 94% more views.
3. Use content from a variety of sources/platforms
Great content can come from anywhere, including social media sites. When finding good content to curate, keep in mind that sometimes those "golden nuggets" can come from places you normally may not think of, like a Pinterest board, an email, a survey, a Google Plus page, or a webinar.
Let's say you're a college professor. Would you come into the class, rush through the course material in 10 minutes without properly teaching it, and then leave? Hopefully not. This is a good analogy to curated content with no commentary. Add value to what you're sharing by supplementing the curated pieces with your own voice. This is your opportunity to demonstrate your expertise by drawing on great work others have published. Discuss why the content you're sharing is relevant to your audience and key takeaways you've gleaned from it.
5. Use the right tools to streamline the process
Without the right tools, I've seen marketers spend weeks curating content when they could have got the job done in a much easier and more efficient way. Use BuzzSumo to get a sense for the popular content out there in terms of social media shares. BuzzSumo is a great tool for getting good curation ideas and finding excellent, high value articles that your readers would enjoy. Use Feedly to organize good sites to pull content from and quickly sort through these sites in one place. For more excellent tools, check out "Content Curation Tools: The Ultimate List."
Create custom URLs using Google URL builder that link to the content you're sharing. Then, use Google Analytics to view how many clicks each shared piece of content received. This will give you a good indication into what your readers are most interested in/ what's resonating with them. This is helpful information that can guide you in determining your overall content curation plan and even which types of posts to publish in the future.
Content curation has myriad business benefits and should be a key part of your overall content strategy. I hope these tips will help guide you in your journey.
Matthew Collis is a marketing specialist with expertise in digital marketing and communications. He currently works for IXACT Contact Solutions Inc., a leading real estate CRM firm, where he plays a key role in overseeing marketing and communications programs as well as planning and implementing strategic marketing campaigns. Matthew has published articles in AGBeat, Inman News, and BusinessSoftware.com, among others. You can reach him at matthew.collis@ixactcontact.com or connect with him on LinkedIn here.