Back-to-school season is in full swing, which means teachers everywhere are hatching inspired new ways to captivate budding young minds. And many of their most ambitious and imaginative ideas find support through DonorsChoose.org, a website where teachers can crowdfund requests for special supplies and out-of-the-box initiatives. Think of it as Kickstarter for the blackboard set.
We've partnered with Clorox ― which as part of its "Double Your Impact" campaign is matching donations to DonorsChoose.org ― to highlight six of the site's most intriguing and innovative teacher proposals, from telescopes to yoga mats. If only these creative learning tools were around when we were in school!
1. A Telescope For Reaching The Stars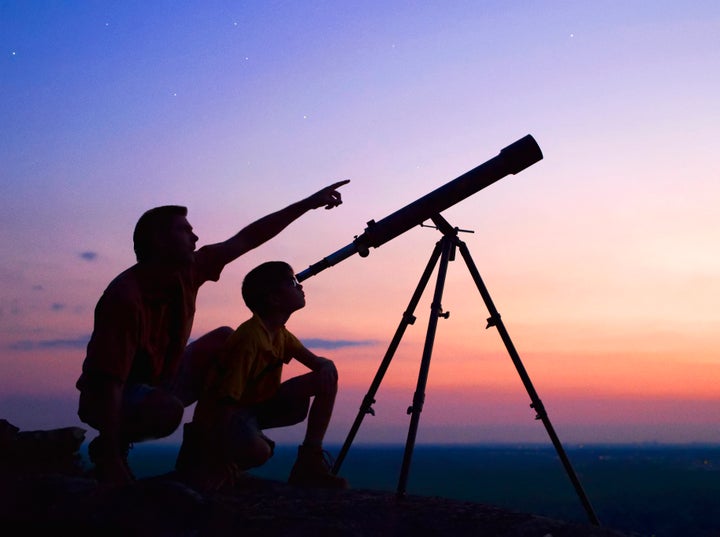 "Nothing hooks a young astronomer like looking at the rings of Saturn through a telescope for the first time," says Erie, Colo., elementary school teacher Jamie Nesbitt. Nesbitt's project asks contributors to donate their dollars for a Dobsonian Telescope, through which students will gaze at celestial phenomena. "Astronomy nights with a large telescope, like this one, will allow the students to really feel the vastness of our universe while bringing us together in a community event," Nesbitt adds. "Though we cannot visit the Orion Nebula on school bus, we can observe it together under a clear, dark sky!"
2. Tablets That Foster Digital Know-How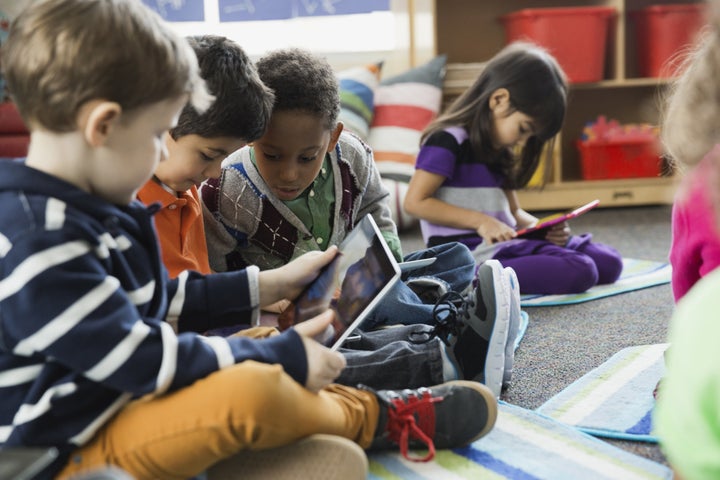 Tech-savvy generation Zers are already obsessed with screens ― so 8th grade English language arts teacher Ashleigh Mangum sees no reason not to tap this innate proficiency to further childhood development. Mangum's request for a classroom set of tablets is meant to ignite an interest in learning by combining screen time with study time. "Many of my students seem to see tablets, smartphones, and really any technology with a screen for entertainment only," Mangum explains. "I think that by using technology more in the classroom I can help my students understand how powerful of a tool technology can be to acquire knowledge and further their education. … Not using it in classrooms for education is an injustice to students."
3. Pedals For Pushing The Limits Of Learning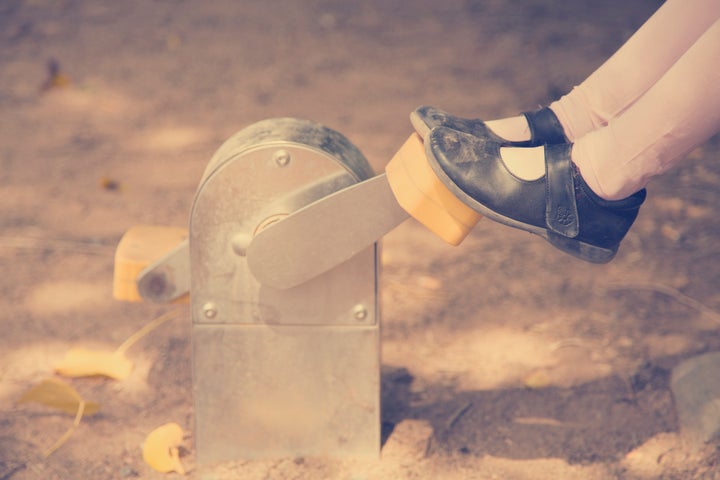 No amount of recess or gym class will quell some kids' daily dose of energy. With this in mind, New York, N.Y.-based teacher Allison DeGrazia came to DonorsChoose.org for stationary pedals ― to put her students' vast reserves of ya-ya's to good use. "My project's goal was to provide students with physical and developmental obstacles with a way to expend energy while they remain focused on their work," DeGrazia says. "They'll go out into the world and bring that philosophy and knowledge to those around them. I'm teaching tomorrow's teachers, doctors, police officers, politicians, parents. Each and every person, disabled or not, needs to know that there are ways to cope with issues so they can reach their goals."
4. Yoga Mats For Mindfulness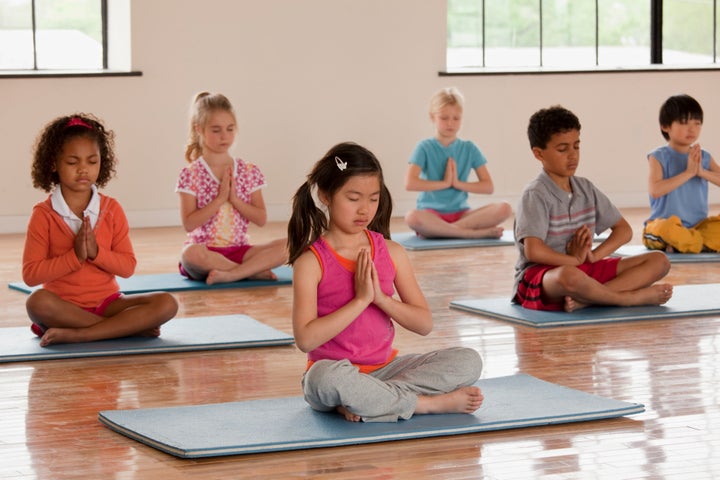 Researchers rave about the health rewards of practicing yoga, from improved focus to increased self-confidence. So why not get kids relaxed and ready to learn by bringing the tranquil activity into the classroom? Lisbon, Maine, teacher Carie Gauvin is hoping to achieve just that by crowdfunding a set of yoga mats for her students. "Yoga in the classroom has been shown to help with self-regulation [and] focus, reduce anxiety, and foster greater self-esteem ― all challenges that students of elementary and middle school face," Gauvin explains. If students invest in mindfulness practices within the classroom, she says, they're all the more poised "to reach their ultimate potential not only as students, but as citizens."
5. Osmo iPad Games For Miniature Go-Getters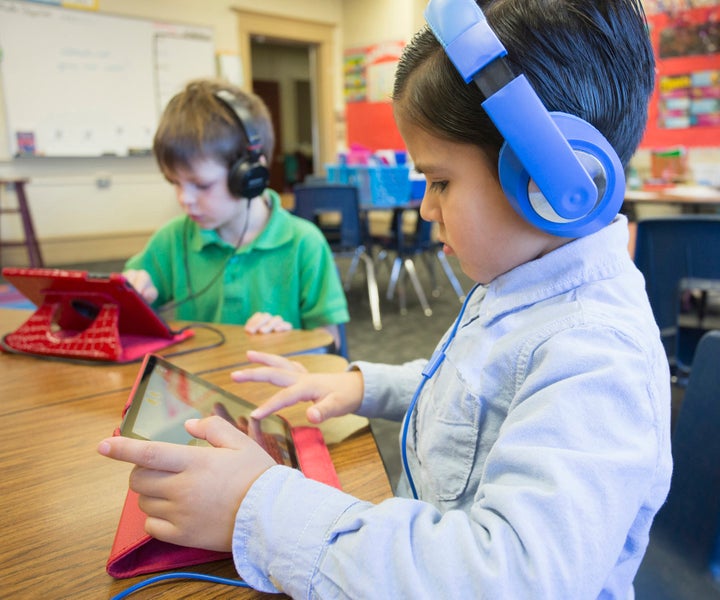 For Warren, Texas, elementary school teacher Natalee Foret, digital devices represent the new frontier of educational tools ― and waves of new add-ons and accessories continue to tap their teaching potential. For example, Foret wants to bring the Osmo Gaming System to her classroom. "Many of my students do not have access to this kind of technology at home, so using it at school means a great deal," Foret states. "Using Osmo Numbers, Words, and Tangram is giving [my students] a different avenue of learning everyday concepts. It is engaging and interactive and fun!"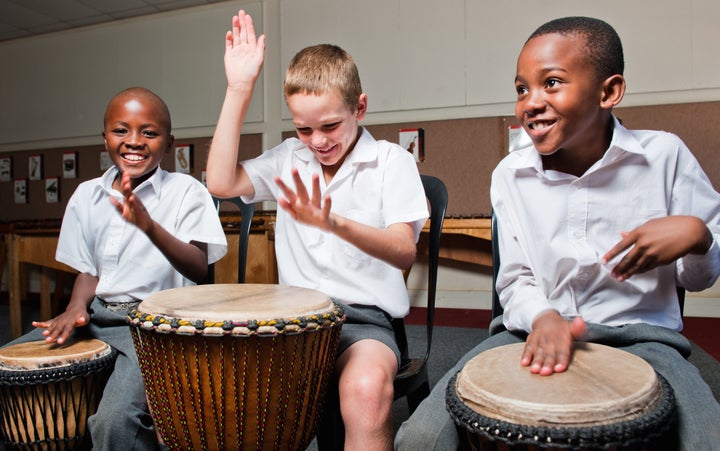 The perfect playlist isn't just a necessity for adults; kids also respond to the power of rhythm and beat. Irmo, S.C., music teacher Sylvia Williams reminds her donors that exposure to music is imperative for fostering ingenuity in kids. Williams requested a set of drums for her class through DonorsChoose.org to give her students a creative outlet. "These new drums will greatly improve how my students learn the proper techniques associated with world music drumming," Williams says. "These drums will allow young people to improvise rhythmically and create their own musical sounds and ideas for years to come."
This back-to-school season, help Clorox support teachers across the country through their partnership with DonorsChoose.org. For every $5 you spend on Clorox, Hidden Valley and GLAD products, you'll receive $1 that you can redeem as a donation to fund schools and give student the tools they need to excel.
REAL LIFE. REAL NEWS. REAL VOICES.
Help us tell more of the stories that matter from voices that too often remain unheard.