Breakout Young Adult (YA) author Shari Arnold is back with her second novel NEVERLAND -- a modern reimagining of Peter Pan. It's been four months since 17-year-old Livy Cloud lost her younger sister, but she isn't quite ready to move on with her life, not even close. She'd rather spend her time at the Seattle Children's hospital, reading to the patients and holding onto memories of the sister who was everything to her and more. But when she meets the mysterious and illusive Meyer she is drawn into a world of adventure, a world where questions abound.
What made you decide to write a story about Peter Pan?
I was staring out the window one day (I know, but this seems to happen a lot actually). I was a bit fixated on the rooftops, and then it appeared. That Peter Pan idea. I've always been intrigued by Peter Pan ever since I first read the book at the age of fourteen. And then later my husband and I were talking about how many classic stories were being recreated and he asked me, "What story would you re-imagine?" I didn't even have to think about it. "Peter Pan," I replied immediately. "I would change the names, the ages, the story. Yes. Peter Pan, definitely."
What made you choose Seattle as the location for your story?
It just made sense to me. Seattle is rainy and foggy and mysterious. If you're going to fly around the sky at night it needs to be all of those things.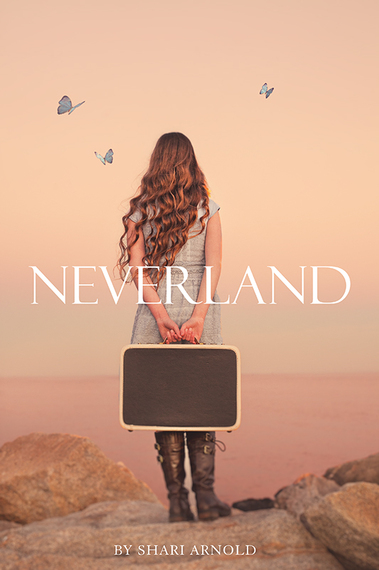 Who was your favorite character in the book to write?
Meyer. Hands down. At first he terrified me. I honestly didn't know if I could write a Peter Pan character, but he became his own. He pretty much wrote himself. He has such energy and life, and, of course, that one thing every person should have: the ability to fly. James was also fun!
What scene was the most difficult to write?
Every. Last. One. I went into this with the understanding that the story of Peter Pan is a beloved favorite. It's very difficult to make a story your own when so many claim it. Each scene and character is so important to the process and I wrote them over and over again until I felt they were right, but I have to say I'm most proud of the ending. I fought many people on that ending. I believed in it wholeheartedly and there was no way I was going to change it.
What advice would you give any fellow writers out there?
Keep writing. I know it sounds completely obvious but in my situation (where many many times I felt like giving up) it's the only thing that made sense. I love telling stories and the thought of stopping hurt too much. So I just kept writing.
What's up next for you?
I am currently working on edits for my next YA paranormal, MYSTIQUE, out in the fall, as well as writing the next book in my KATE TRIUMPH series.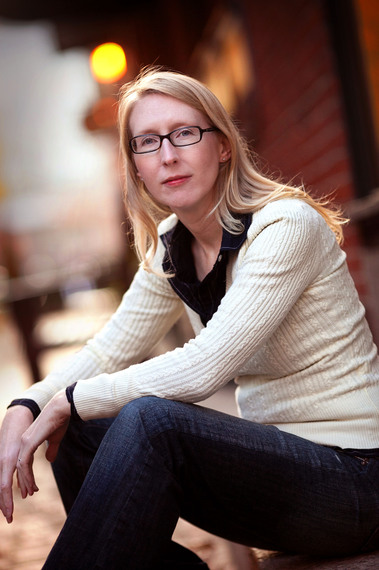 Shari Arnold grew up in California and Utah but now resides in Connecticut, with her husband and two kids, where she finds it difficult to trust a beach without waves. She writes Young Adult fiction because it's her favorite. And occasionally she takes photographs.