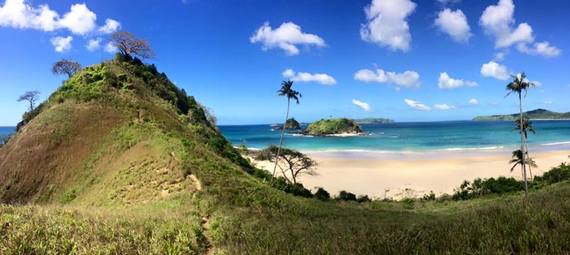 It starts with your screensaver at the office. If it's not a picture of your family, lover, cat or a bikini-clad female, it's most likely a picture of untouched tropical paradise. When work gets tough and you want to punch your boss or coworker in the face, staring at the talcum sand and turquoise waves soothes your soul. You might think, "I need to go there now." Out of curiosity, you decide to research flight prices...just to see. The website is pulled up and the flight search asks you to input a destination. You go blank for a moment. "Where can I find this place," you wonder, as the surreal beach scene glows on your monitor. "Where can I find a beach with no internet, no people and no ritzy resorts?"
I bet the majority of those mesmerizing screen saver photographs hail from Southeast Asia. Tourists flock to the famed beaches of Thailand, Vietnam, Indonesia and the Philippines every year for subliminal nature and insanely cheap prices for food, transportation and accommodation. Yes, many of these destinations are overdeveloped, but rest assured- there are still beach towns that have managed to stave off the crowds and investors...for now.
If you can find these hidden gems, you'll be rewarded with little tourism, prices that are even lower than the hot spots and the most tell tale sign that you'll be disconnected from life- WiFi is complete shit. It's a beautiful thing. Check out these 6 beach towns, and instead of just browsing flight prices for fun, hit the 'book' button and make that flight a reality.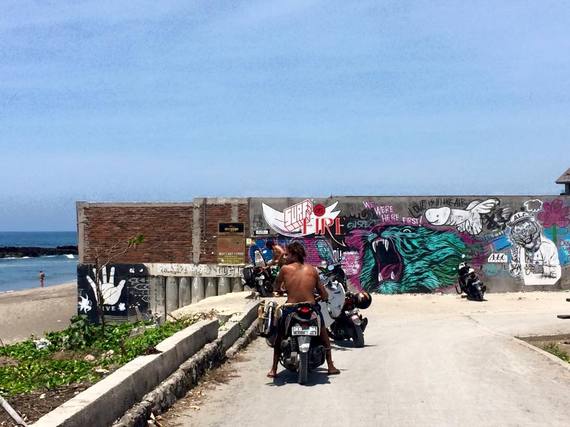 Head to the South coast of Bali and you'll run into laid back beach town Canggu. Unlike Bali beach favorite Kuta, Canggu still retains that classic beach town vibe, although development increases as travelers discover its charm. You won't find sardine-packed dance clubs with blaring dance music and bar girls. Instead, Canggu's reputation for consistent surf mixed with a burgeoning hipster scene offers travelers plenty of salt, sun, sand and an eclectic mix of bars and restaurants to enjoy. Don't miss out on Bali's world renowned sunsets; Don't miss out on Bali's world renowned sunsets; you can read more about where to go for the best view points in my original post Things to Do in Canggu, Bali.
Jump on a motorbike and head down the coastline of Vietnam and you'll be astounded by the number of open beaches with no tourism, only traditional fishing villages. Skip on Nha Trang and head to the bamboo resort Jungle Beach in Ninh Thuan province. Jungle Beach's out-of-the-way location keeps it low key. You won't even feel like you're at a typical resort with it's simple yet comfortable bamboo huts. Stroll along the empty stretch of beach where you'll see no one else save for other Jungle Beach guests or fishermen out in their woven bamboo basket boats. Three fresh cooked meals are provided each day. Lunch and dinner are enjoyed family style at a specific time, with all guests seated together at one table.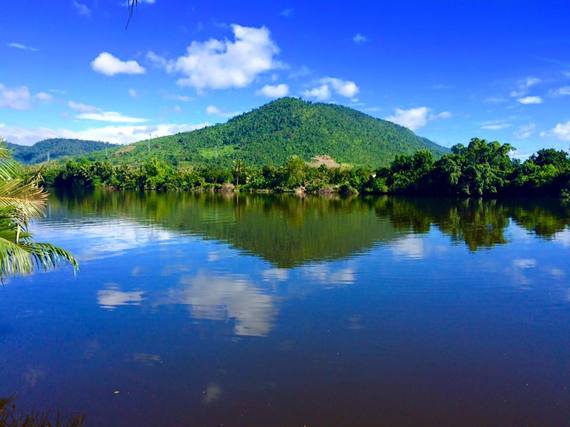 OK, so I lied about six beach towns, because this one is a river- Kampot's tranquil Praek Tuek Chhu river, that is. This quirky, colonial town provides a sanctuary for off-the-beaten-track enthusiasts, with thick jungle hugging the river banks and rugged mountain views in every direction. Stay at Arcadia Backpackers built right on the river bank. You'll lose track of time lounging in a hammock all day, or hit the river in a tube and let the gentle currents cool your body. Kampot is quiet, the local people are friendly and the history is colorful. Remnants of 1920s French colonialism is still evident in the town's architecture. Rent a scooter and drive up Bokor Mountain for sunrise. The kaleidoscopic view mixed with the sun's beams and misty clouds makes you feel like you're on another planet. Explore the abandoned church and casino that lurk in the mist at the top of the mountain. This was a Khmer Rouge stronghold during the 1970s, and the old church carries permanent battle scars as a reminder of a war-riddled past.
Nacpan Beach, Philippines
I thought I knew what a beach was, until I visited El Nido, Palawan in the Philippines. You can sit for hours on any beach in El Nido and pinch yourself several times over, convinced you are dreaming. Travelers usually have El Nido at the top of their list when exploring the Philippines, but if you rent a scooter and drive 40 minutes North of El Nido town, you'll stumble upon Nacpan Beach. You won't find modern buildings or resorts here. Nacpan is a small beach village with palm frond huts clustered in one spot on the sand, along with some fishing boats and a tasty local restaurant (some of the best lechon I've ever tasted). It's popular for travelers to spend the day in Nacpan then return to El Nido by evening. If you stay overnight though, you're in for a treat. With barely any artificial lighting and development, the beach is pitch black at night, and millions of stars are visible; the Milky Way vibrant and clear. There is also an abundance of bio-luminescence, a natural phenomenon, which you can read more about in my post A Memoir of Nacpan Beach.
Trincomalee Beach, Sri Lanka
Skip the bustling Southern beaches and head to the Northeast coast of Sri Lanka to Trincomalee town with Uppuveli beach and Nilaveli beach. You'll find yourself hurtled back in time to pristine beaches complete with white sand, light blue water and the occasional herd of cows. Trincomalee has dodged the travel limelight due to long civil war in the region and heavy destruction from the 2004 tsunami. Its tumultuous history has left the stretches of beach and coral reefs well-preserved, but as more travelers head to this island nation, who knows how long it will last. Visit nearby Pigeon Island, snorkel the coral reefs and go out for some whale watching. With some luck, you might glimpse the world's largest mammal; the blue whale.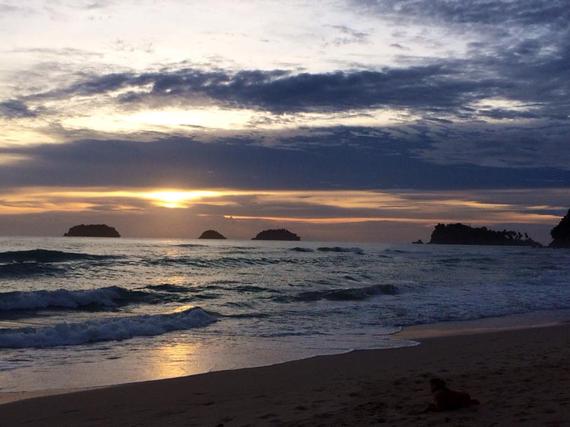 Though it's the second largest island in Thailand, Koh Chang is the more mysterious, quiet neighbor to backpacker infested Koh Pha Ngan and Koh Tao. Nestled 20 minutes offshore Trat Province in the Gulf of Thailand and close to the Cambodian border, Koh Chang is blanketed in misty jungle with sparse development. On Lonely Beach, you'll find a string of reggae-esque bars complete with a few token fire performers and overflowing alcohol, as Koh Chang tries to promote the same full moon party vibe as its gulf neighbors. But, the party scene has been slow to pick up speed, as Koh Chang draws travelers that seek the opposite. Rent a scooter and explore the twists and turns of the island, where you can find stretches of untouched beach and relaxed bars and restaurants.