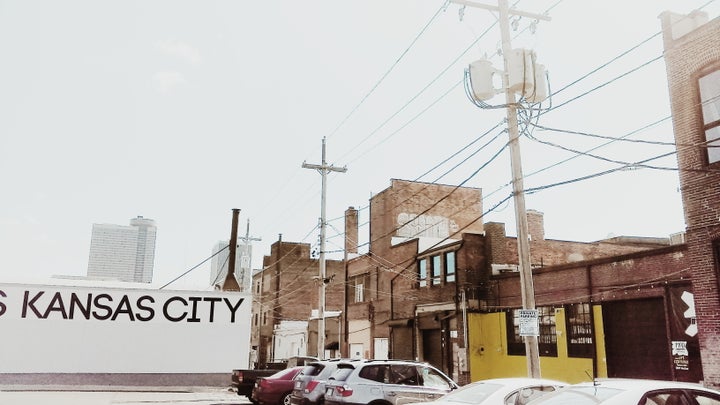 Have you ever visited a place where you feel like you could stay forever? How about a place where you take one step off the airplane and feel like you belong? Or what about somewhere in which you feel that you could get to know all the ins and outs and pros and cons of life there, and still love everything about it?
Kansas City, Missouri is all of the above.
I moved to this jewel of a city at the ripe old age of 22. From the beaches of Florida, I've been asked many times why I'd leave the beautiful east coast for this. My answer is simple. I met a guy here, and we got married. So I stayed.
In all seriousness, however, although Florida is very dear to my heart, and though I will always go back every chance I get, Kansas City has become a place that feels more and more like home the more I wander around its adorable and friendly streets, converse with locals, or discover the many hidden places to eat, shop, explore, enjoy.
I've found this city to be extremely lovable. Here are six reasons why.
Even before they became World Series Champs, (which, by the way, is OMG), Royals baseball games were always the best. I remember going to games while visiting friends before I had even moved here. The feeling you get in that stadium is like nothing I've experienced before; it feels like a big family. The atmosphere is filled with genuine excitement and camaraderie. There's just something about a warm summer night at K Stadium, immersed in a sea of blue T-shirts, hot dog in one hand and beer in the other, cheering on a great team, while gazing at a gorgeous sunset and firework show after dark. You don't even have to know a thing about baseball to enjoy a night like that. But the baseball itself is worth it and just downright captivating.
Attending games aside, the growing energy and excitement in September and October is magical. Take a drive to Joe's BBQ on a cool autumn night, and immediately upon arrival, you'll feel it. The place is packed, full of boisterous conversation and the aroma of mouth-watering BBQ. You'll notice that almost every single person is wearing bright blue Royals gear. The entire atmosphere exudes down-home Kansas City pride. We all love our boys in blue, champs or not.
Baseball season brings the whole city together, and you'll feel it even at grocery stores and gas stations all throughout those cool fall months, surrounded by the glorious orange and red foliage lining our streets. Happen upon any public place during the fall, and chances are it's oozing with Kansas City Royals pride. There's nothing else like it; it's one of my favorite things about living here.
There is always something cool happening just a few miles from where you live. The warmer months are full of outdoor concerts, movies on the lawn, excellent firework shows, Farmer's Markets, 5K's, embroidery stitching workshops, Beer Festivals, Coffee Cuppings, floral arranging classes, Art Festivals, antique shows, everything you could imagine. There is truly something for everyone here. In the winter, you'll find no shortage of warm, cozy cafes and coffeehouses in which to tuck away. You could visit a different one every week and still not have visited them all by the time winter is over. Which brings me to my next point...
I have picked out so many favorite restaurants and coffee shops in this city, one would ask, "What places aren't your favorite?" There is just so much good stuff here. It's rather pleasant to be driving around and suddenly discover a random street full of adorable and quaint places to grab a cup, snack or meal. Those who are wise will have phones always poised to snap a picture or jot down the name of each new place for future visits.
To give an idea of the uniqueness of Kansas City's food scene, there is even a Ramen bar. You read that right - Ramen Noodles. I have yet to try it, but it's definitely piqued my interest. There are Vegan cafe's, Farm-to-Table restaurants, bakeries, creperies, "Bruncheonettes", hole-in-the-wall breakfast places, amazing BBQ joints, frozen cocktail bars, donut bars, tea places, steakhouses, Middle Eastern strip mall markets, fresh-pressed juice bars, upscale date-night dinner spots, the options are endless. I'm not a Foodie, but if anything could make me one, it would be the KC restaurant scene. It's unbelievable, actually.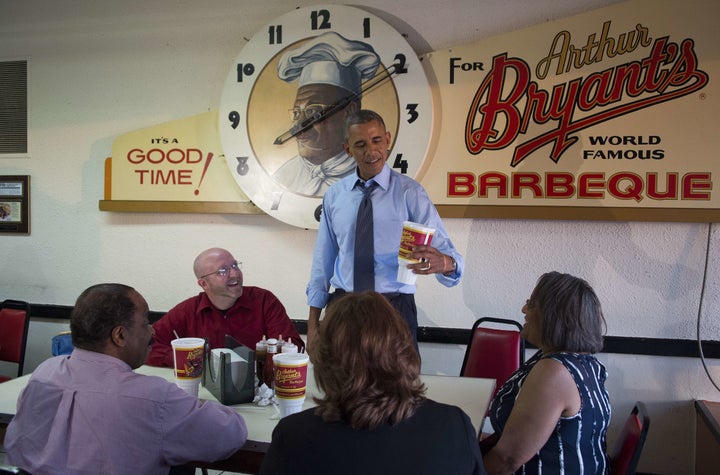 4. The Regional Geography
The amazing thing about Kansas City is that it's very trendy and industrial, but if you need to take a breather from city life, there are rolling hills less than 30 minutes away on every side. You can live the city-life if that's your thing, or you can live out where the river bends, in any small town in the surrounding areas. Or, if you're undecided like my husband and me, you can live just outside the city to where there's an equal distance between the heart of downtown and those country roads you long for. If you seek peaceful quiet country life but also civilization and lively bustle, KC is the perfect place.
I've lost count of the random, friendly conversations I've had with strangers here in KC. Anywhere you go, someone wants to talk about where you're from, what you're up to, how they enjoy this and that, anything at all.
Just today, my husband and I spoke with a young couple from DC who had recently moved to the area about all the reasons we love living here. A sweet old couple offered to hold our flowers for us while we stood and they sat on the Street Car, as we chatted about everything from Florida to what kinds of flowers these were and how to care for them, to the next stop at which we would depart. A couple of waitresses at the place we visited for brunch struck up conversations about college and where we're all from. A family with a young child sat next to us at a restaurant and we chatted about the delicious menu options and how fun the place was. We later stopped to check out a loft apartment, and ran into a college girl who was just moving in. She talked with us for at least 10 minutes about the pros and cons of her apartment and why she was here. There are so many more encounters I could share, but I think you get the idea. No one is a stranger here.
Politically, KC is a mix of liberal, progressive hipsters with conservative Catholic grandmas and grandpas, and everyone in between. It's very unique. There seems to be a good blend of Left and Right here, and quite a lot of independence, as well, from my conversations with and observations of the religious and political culture. Once again, KC is where everyone belongs.
You never know who you'll meet in Kansas City, but chances are you'll meet a lot of locals, and chances are they've lived here for a long time. They live here because they love it here, and they can't imagine leaving. They'll be proud to tell you why they love their city, and why you should too. Really, though, once you experience what KC has to offer, it's hard not to love, and hard to think of leaving.
I knew this city was something special the first time I looked out at the skyline from Liberty Memorial. It just felt like home. As a 19-year-old ready for the next step in life, I visited KC, staying with some friends, and remember feeling like I didn't have to prove why I belonged here. If I could describe Kansas City in one short sentence, I would say, without missing a beat, "It feels like home."
Four years later, my hunches have proven to be more than true. Kansas City feels like home, it's just that simple. The city just has a way of embracing everyone. When you walk down its' streets, you belong, no matter who you are or where you've come from.
I think we are all in search of a place that feels like home, whether we are homebodies or restless wanderers. Everyone longs for a place in which to come back and rest his or her head. For many people, Kansas City is that place, and will always be that place. My husband and I have dreams of seeing the world, expanding our borders and traveling far and wide. But we long to feel the subconscious stability of home, while we are out soaking up the richness of life all over the globe. For us, Kansas City will always be the place that gives us that stability. We drive our stakes in the ground of this city, and, no matter how many times we may leave, or how long we may be gone, we will always return.
Lovable is an understatement when describing this treasure of a city. If you get a chance, definitely come visit, but be careful - you may have a hard time leaving.
[Stay tuned for my next article featuring detailed descriptions of my favorite KC places to eat and drink.]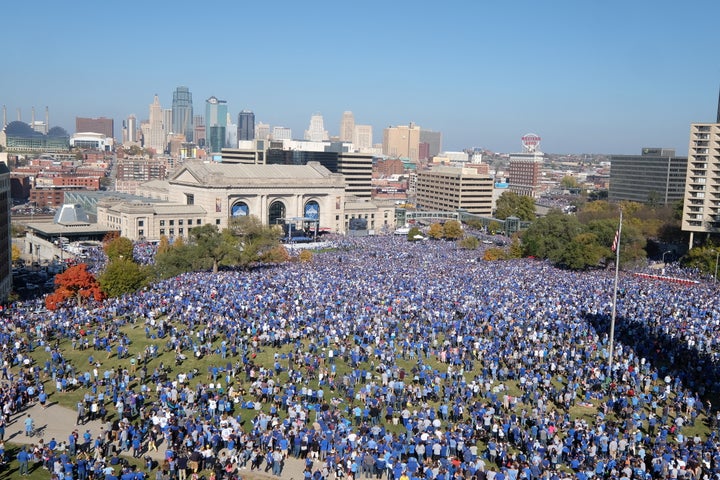 Related