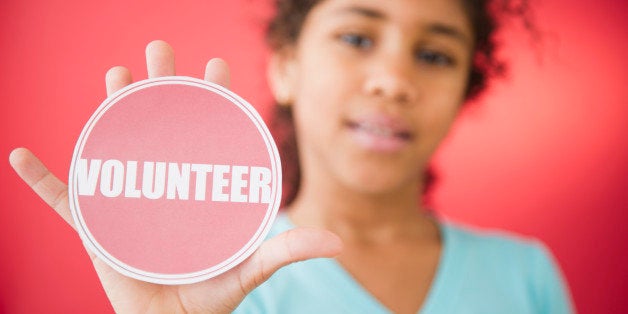 Getting the family, and especially the kids, involved in helping others is an important part of helping them establish empathy and develop compassion-important characteristics to help carry them through life.
However, you may feel overwhelmed when trying to choose an organization to help. Should you choose the larger, more well-known groups, or should your family help the smaller nonprofits that may not be as well known?
1. Small nonprofits have little-to-no staff.
Many small nonprofits are run by the people (or person) who started them. That means any extra helping hands your family can give them will be more appreciated. And, many organizations are excited to get kids involved early!
2. Salaries are super small (or non-existent) at smaller nonprofits.
While we're not against any nonprofit executive or employee getting paid (it is a job, after all), many smaller nonprofits don't start out paying their employees. The founders, board members or staff are often there because they care. This means that your family will be working with people who are choosing to do what they do because of their giving hearts. What a great environment for your kids!
3. Smaller nonprofits would go out of business without your help.
It may sound dramatic to you, but many small nonprofits are actually just a few months away from not being able to meet their promises and going out of business. If you and your kids are choosing to raise funds for a nonprofit, check out the very small nonprofits doing good work. Your fundraising efforts will be a huge blessing to a nonprofit like this.
4. Small nonprofits rely on the kindness of strangers.
Small nonprofits rely on volunteers who step up and can help out in many ways-marketing, fundraising, office work and more. If small profits didn't have volunteers, the work helping their cause would not be possible.
5. Smaller nonprofits aren't on the radar of big company donations.
Unfortunately, big companies with money to give often don't give to the smaller nonprofits. There are many hoops to jump through to get the kind of large donations you see big companies giving big nonprofits.
Sadly, small nonprofits just don't have the staff or experience to jump through these hoops, so they miss out on sizable donations. Again, any fundraising your family can do for smaller nonprofits is important.
6. Smaller nonprofits have even smaller marketing budgets.
The great thing about small nonprofits is that they try to keep their overhead super low so that as much of the donations as possible go directly into the cause. This means that big marketing takes a hit and they have to get creative.
Any help that your family can give to get the word out about the cause-making flyers, talking to schools or churches, sharing on your social networks-has big benefits to these nonprofits.
So, the next time you want to get your family involved in giving back, don't discount the little guys. They can have a big impact with your family's help and your family will get great joy out of helping smaller organizations where they can often immediately see their impact!
Jacqueline Wilson is also the founder and executive director of Monkey Do Project, Inc., a registered 501C3 nonprofit that feeds and helps the families of U.S. Appalachia, some of the poorest regions of the United States. Volunteer with Monkey Do Project, and follow them on Facebook and Twitter.
Calling all HuffPost superfans!
Sign up for membership to become a founding member and help shape HuffPost's next chapter