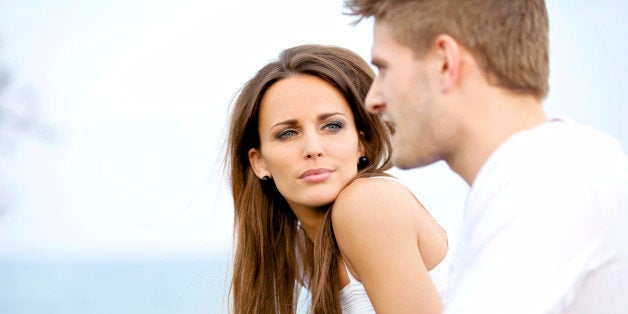 Most of us consider ourselves to be good listeners. Maybe you're there for a friend when they need to vent, you pay attention at work meetings or you have as many conversations with your kids as you can. But are you really listening to what they are saying?
Here's a quick way to find out. When someone is speaking to you, are you already formulating your reply before they finish talking? Are you thinking of other things and not focusing on what the other person is saying? Do you interrupt the person speaking? If you answered yes to any of those questions, you could improve your listening.
Effective listening will benefit you at work, school, and as you go about your day. One of the best results, though, is cultivating deeper relationships with more insight and greater opportunities. Here are a few advantages you'll experience when paying close attention to your loved ones:
1. You will gain another perspective. In any relationship - whether it's family, friendship, romantic or other - understanding the other person's point of view will help you get clearer on topics, issues and experiences that impact your relationship.
2. You will decrease miscommunication. Sometimes we feel like we know the other person so well, we could finish their sentences. The reality is that we can't accurately predict what the other person will say; therefore, we would only be assuming. Assumptions lead to miscommunication.
3. You'll pick up on the little things. Beyond words, there is tone of voice, inflections, physical gestures and more. If you ever get the hunch there is more to the conversation than what is being stated, simply ask. Putting things out there will open the door to more authentic communication with your loved one.
4. You can keep calm and carry on. Effective listening sets the tone for calmer disagreements. Listening requires patience. One technique to strengthen your patience when things get heated is to take longer and deeper breaths as you wait for your turn in the conversation. Usually, when one person controls their reactions, the other party follows suit and knocks it down a notch too.
5. You'll feel more connected. By remaining quiet and interested while the other person is speaking, you're giving them the space and encouragement to reveal more, resulting in a closer relationship.
6. You'll know what makes them happy. Happy spouse, peaceful house! Because you attentively listened to your husband or wife (kids too!), you will have heard them communicate what they like and don't like. Because you carefully paid attention to those 'things that go unsaid', you will be aware of the small stuff that brings them happiness or upset.
Effective listening is a skill that requires practice. Here are some uber-quick tips to get you started right away. There are four key things to remember: focus, let them finish what they're saying, listen to what's not being said, and validate! Focus on the person you're speaking with and the conversation. Don't interrupt when they're speaking - let them finish. Pay attention to tone of voice, body language, etc. And, verbally acknowledge what you just heard - sum it up, repeat it, or simply say that you understand - before you speak your piece.