In the entrepreneurial world, being proactive is incredibly important. One of the best ways to become involved in the community is through events organized and attended by some of the most influential voices of the industry. For education, mentorships, and everything else you need to know about being an entrepreneur, Startup Grind is a fantastic community start. I was invited in their first ever conference in Europe and I immediately felt the great community vibe that every aspiring entrepreneurs would appreciate.
If you are still on the fence about joining the next conference, here are six reasons that might convince you.

Image Credit: Dino Soldin / Startup Grind
1. A global community you can trust
Startup Grind's community is made up from more than 400,000 founders in over 200 cities and 85 countries. Though it is the largest independent startup community in the world, it's also a very close-knit one. Its members are actively involved in the community in many different forms. Events, media, and professional partnerships with entrepreneurial organizations are just some of the ways through which Startup Grind brings like-minded people together to share ideas, discuss a variety of topics, and generally foster discussions about the startup community.
2. Diverse speakers with rich backgrounds
Since Startup Grind organizes so many different events, it has acted as host to numerous influential figures including CEOs, investors, and other successful entrepreneurs. Speakers at every conference wish to share their views of the startup world and also aid aspiring startups and entrepreneurs in their difficult road ahead. The resulting discussions are of high quality and largely diverse, allowing everyone to form their own opinions based on their own experience and that of others. One of the most high profile and interesting speaker was Alphabet's CEO, Eric Schmidt.
3. Support and information with real applications
In the information age, it's often hard to know whose advice you can trust. Of course, that's not a problem with Startup Grind. The information and experience you will receive from a conference is invaluable as it will always have real applications. Whether you want to ask some questions directly to some of the world's most successful entrepreneurs or you just wish to get a glimpse of their thought process, there's no better place or time to do it.
4. Getting involved with the community
Being an entrepreneur is undoubtedly a challenge. However, sharing that challenge with others is a great way of alleviating the pressures and hardships faced by aspiring business professionals. One of Startup Grind's core values is the belief in making friends, not contacts. This philosophy is exemplified in every conference as other individuals who have gone or are currently undergoing a journey similar to yours make for great conversations.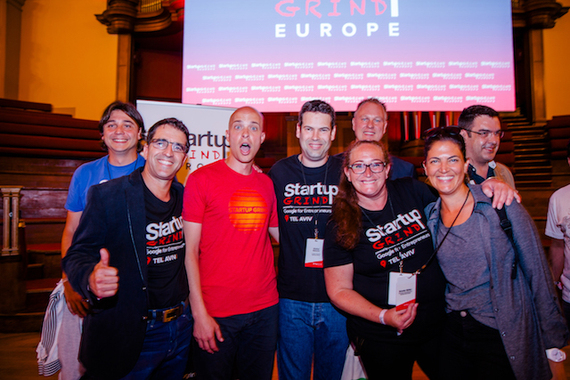 Image Credit: Dino Soldin / Startup Grind
5. Being at the forefront
Resting on your laurels is a tremendously bad idea in the entrepreneurial world. The Startup Grind conference is a great way to stay on top of things and learn more about the road to success. Aside from getting valuable real-world information by successful people, the conference is also one of the few places where you will get to meet so many different people with some incredible stories.
6. An intimate look on diverse companies
A single recipe for success is an item of pure imagination. Success is a goal that can be reached through many different ways and the diversity of startups is a perfect example of that. A Startup Grind conference will allow you to get a close look at just how different companies and their ideals can be. And during that time, you might also find a new approach to any problems that you might be facing or even just a refreshed point of view.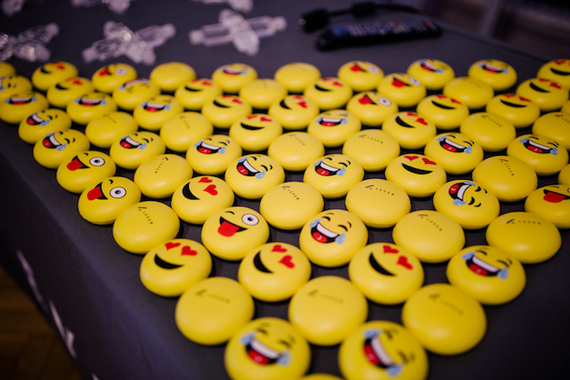 Image Credit: Dino Soldin / Startup Grind
REAL LIFE. REAL NEWS. REAL VOICES.
Help us tell more of the stories that matter from voices that too often remain unheard.