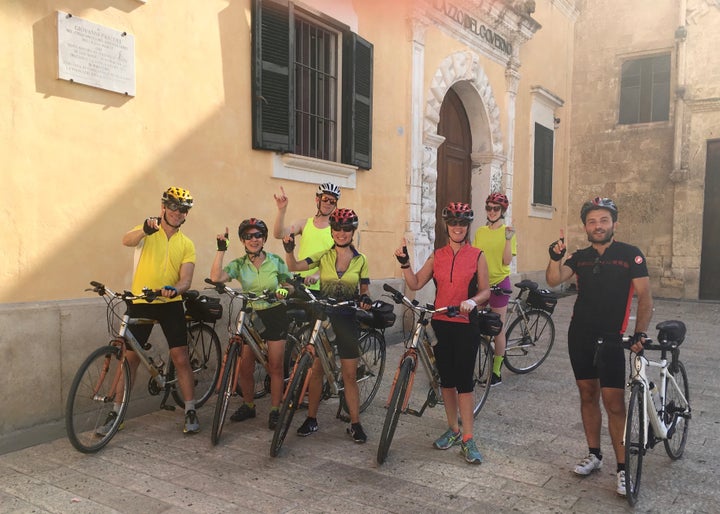 When my boyfriend first invited me to join his family on a bike trip, I thought he was joking. Family vacations can be trying at best and this wasn't even my family. But I just returned from my second cycling trip with them and am already looking forward to our next time. Ranging in age from 28 to 74 across three generations, we had an amazing time (read about it in my article, Biking With Family Through Puglia in Barron's Penta Daily).
Here is why I think biking tours are a great way to vacation with the family: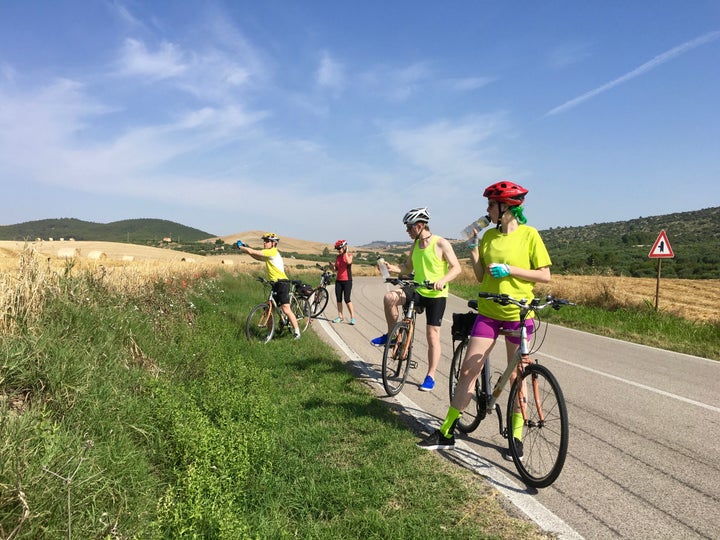 1. NOBODY HAS TO PLAY HOST
Unlike hosting everyone in your summerhouse or renting a house together, you don't have to worry (or worse, argue over) whose turn it is to do the shopping, cooking, cleaning and organizing the entertainment.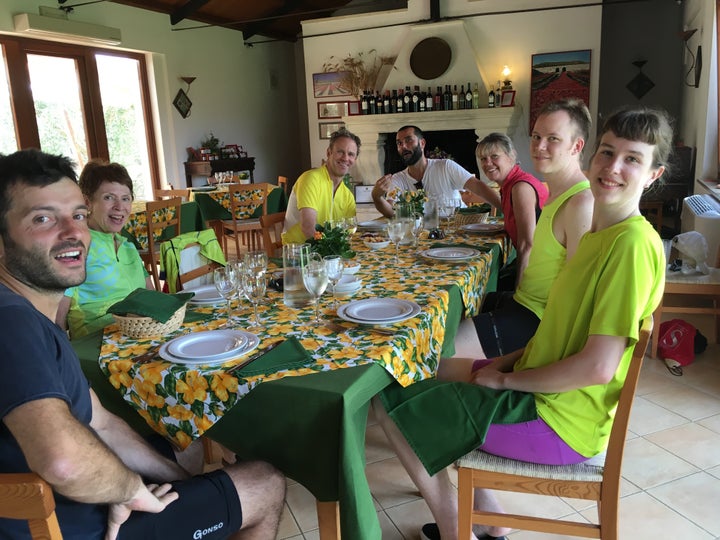 2. YOU CAN BE ALONE AND TOGETHER AT THE SAME TIME
The beauty of biking is that you can ride alone, cycle alongside someone else indulging in a long meaningful conversation or you can all bike together, talking and laughing and, in our case, marveling over the great food we'd had at breakfast.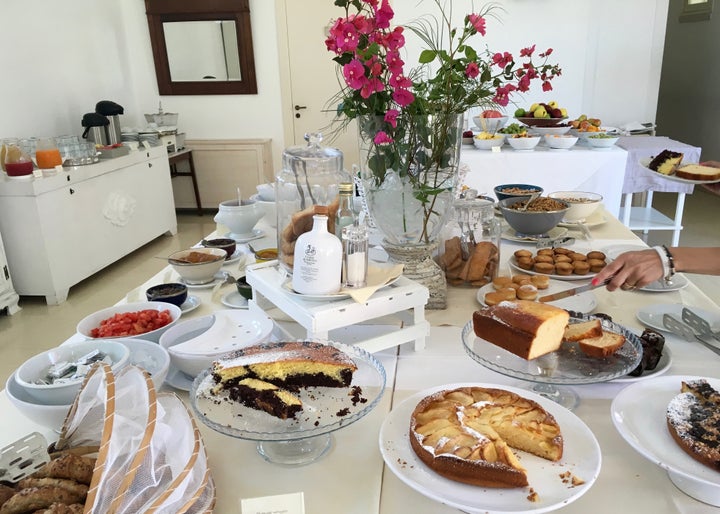 3. THERE IS SOMETHING FOR EVERYONE
We cycled 200 miles through Puglia. But we also swam in the pristine waters of the Adriatic, enjoying the beautiful coves and beaches. We explored the ancient cities in the area, learning about the history and admiring the architecture. We walked through quaint villages and tasted the local delicacies. In the afternoons, some of us chose to nap or check out the boutiques or sample the most unusual gelato flavors we could find in town.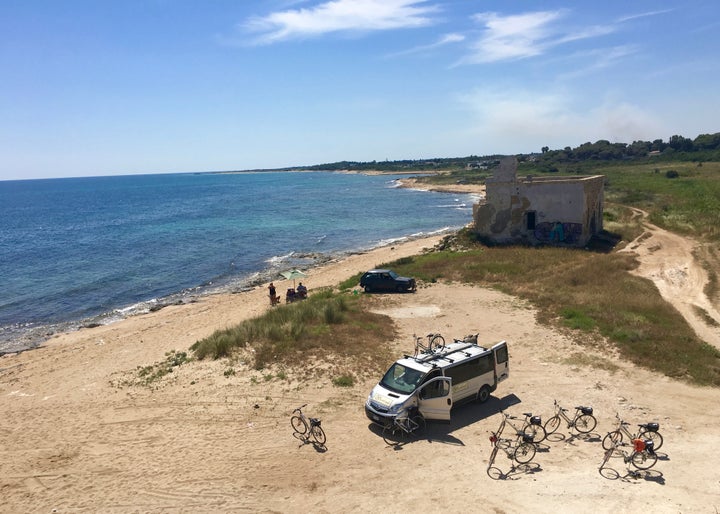 4. BONDING THROUGH SHARED EXPERIENCES
Cycling allows for more immediate, intimate experiencing of your surroundings. We biked through olive groves and fields dotted with bales of hay, passing farmhouses and pastures with horses and cows. We rode through small towns and villages, greeting old men and women hanging out in front of their houses. We delighted in the sudden whiffs of rosemary while cycling by roadside gardens and stopping to gorge on figs from a tree by the road.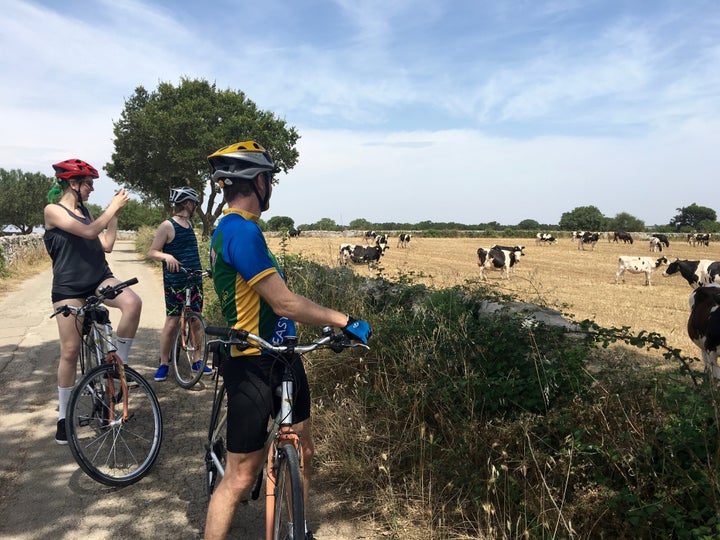 5. YOU CAN SHOW OFF ALL THE HOURS YOU'VE SPENT IN THE GYM SINCE THE LAST REUNION
You can challenge each other and organize mini competitions, especially uphill.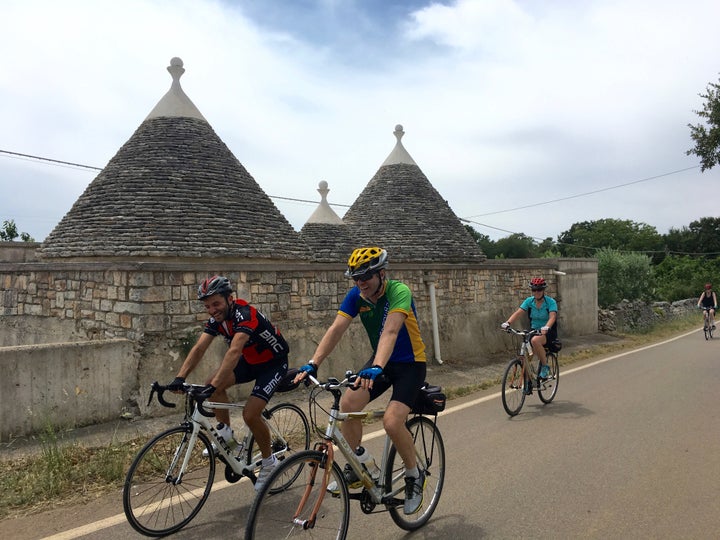 6. YOU GET TO ENJOY THE COMPANY OF THE LOCAL GUIDES WHO BECOME PART OF THE FAMILY
Our two Italian guides, Andrea and Luca, became part of the family over the course of the week. Andrea biked with us, making sure we didn't get lost. Meanwhile, Luca scoured the local markets and shops for the best fruits, vegetables, bread, cheeses and meats and orchestrated a culinary exploration of Puglia during our snack and lunch breaks.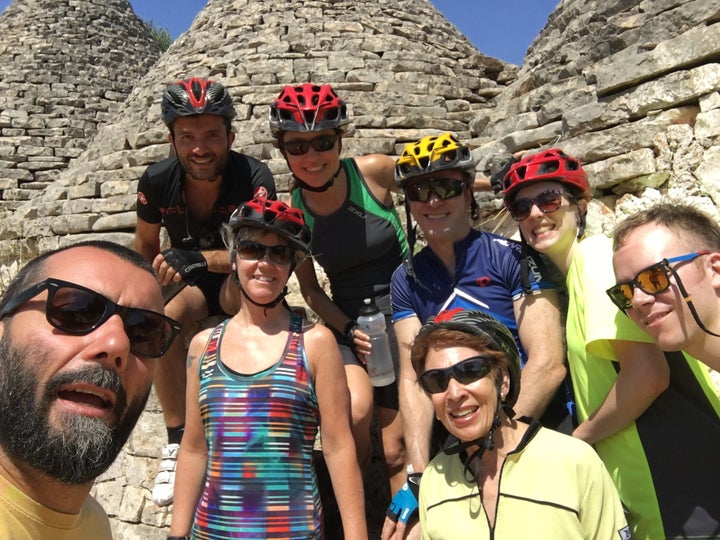 Follow Daniela Petrova on Twitter: https://twitter.com/DanielasTravels
Related
Popular in the Community