Fintech has already gotten a lot of buzz over the past few years and with good reason. Banking, as we know it, needs to adapt to the increase in both consumer demand for fast and hassle-free services. This race to the top has been reflected in investments in fintech companies, totaling a whopping $117 billion from 2012 to 2016.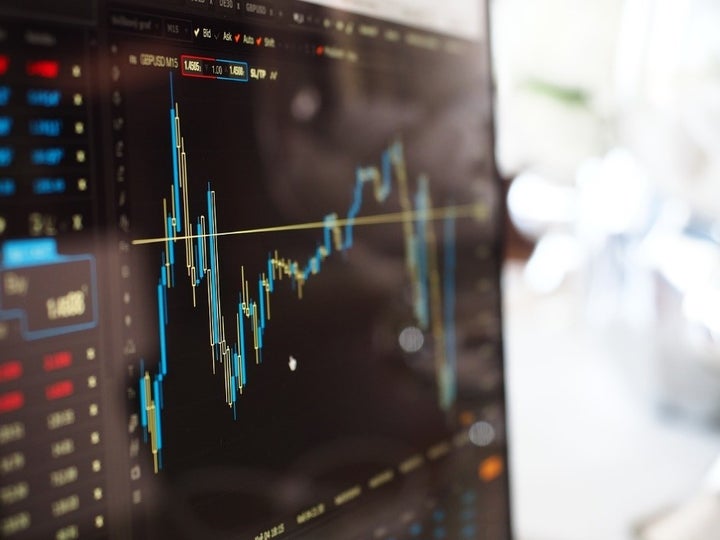 In 2016, investments were at $25 billion. While substantial, this represents a dip of nearly half from $47 billion in 2015. This likely indicates that the segment is getting saturated. The novelty in consumer-facing services like peer-to-peer lender Lending Club and free stock trading app Robinhood may also be fading. It is difficult to continue betting on unproven models.
It's a matter of time when we will be seeing many of these services in action. Thus, it becomes critical for companies to consider the readiness of their infrastructure and technologies. Among these, analytics is emerging to be a crucial piece of tech in the fintech context.
Fintech ventures should be able to track user behavior and their services' performance every step of the way. This way they can make timely fixes and adjustments, or even pivot the service when necessary.
Here are 6 reasons why analytics is vital to any fintech service.
1 – Competition in fintech is fierce
Competition in fintech is global and it is intense. Payment companies snagged 40 percent of all fintech funding in 2016. As such, companies need to create all the competitive advantage that they can and analytics, when properly used, can give them that.
Analytics has proven to be a competitive advantage to its early adopters. Wal-Mart has been implementing data efforts since the 1990s but has been quite secretive with the effort. Today, Wal-Mart's supply chain system has been a great success and continues to serve the company well allowing the brick-and-mortar retail giant to be relevant in today's digital world.
2 – Consumers' attitudes shift
Digital products and services can have a short lifespan. Only a handful of companies like Amazon and eBay survived the first dotcom bubble and are still around today. This just shows how customer's attitudes can change over time and it can happen quite quickly. Analytics can help businesses monitor these trends and be one step ahead in case the market starts to shift.
Analyzing user behavior has become central to digital businesses. For this to happen, analytics must be able to rely on big data making analytics crucial to fintech services on the onset.
A business intelligence and behavioral analytics platform for digital businesses provider CoolaData CEO Dan Schoenbaum writes, "If you want to truly understand your customers' behavior, you need to analyze a larger sample size of data. To accomplish this, customer behavior insights need to come from time series analysis, examining the complete sequence of actions that led to a customer's decision, as well as what happened afterward. "
3 – Market needs vary
Companies that have found initial success can fuel their growth by going cross-border with their services. However, it takes careful planning and implementation to succeed in a different region especially in financial services. Different cultures have different attitudes towards money.
For example, in the payments segment, developed markets generally prefer to use credit cards and bank accounts as funding sources or payment methods. In developing countries with low banking penetration, however, cash on delivery is the preferred method.
By using analytics, fintech ventures can either affirm or dispel these general assumptions. They can also monitor their service's performance in the new market and then compare and contrast the data with their existing markets. This way, they would be able to see which issues need addressing and change tactics accordingly.
4 – New regulations can spur changes
Fintech is also in a state of flux. As lawmakers and governments scramble to come up with new laws and regulations to control the industry, fintech companies have to be agile to adapt to the changes these will bring.
5 – Security a major concern
Financial institutions have always been a prime target for cyberattacks such as data breaches and identity theft. Fintech companies should employ robust security measures to protect customer and transaction data. Analytics has been used by cybersecurity groups to look for anomalies and patterns of attacks and use the information on address risks and vulnerabilities.
Aside from attacks from external sources, fintech companies also need to be vigilant against users who are trying to game the system or commit fraud. Ecommerce merchant services like Riskified uses algorithms and data analysis for its fraud prevention service. All of these rely heavily on behavioral analytics in order to fine tune their detection algorithms.
6 – Customer experience is key
What makes fintech a very exciting segment is how it's focused on redefining the experience of all stakeholders and we're already seeing that in the emergence of consumer-facing fintech apps and services.
Analytics has already been in use to shape a more engaging customer experience in other industries. Analytics tracks every action a user takes and user experience designers use this data to refine interfaces to make them easier, more responsive, and intuitive. Analytics could surely do the same for fintech's user experience.
Little margin for error
There is little to no room for mistakes when dealing with other people's money. People simply have an emotional attachment to money. Unlike other digital businesses where delayed deliveries or lost shipping can sometimes be forgivable, financial services often deal with higher stakes.
Customers may be investing their retirement fund or life savings in these companies. They may essentially be entrusting their futures in the hands of fintech companies. We could look back at the financial crisis a decade ago for tragic stories of bankruptcies and losses. Fintech companies must be mindful about how they manage their services and protect their customers.
Ultimately, however, what analytics brings are actionable insights on how business should adjust to market conditions and user behaviors.
Support HuffPost
The Stakes Have Never Been Higher
Related
Popular in the Community