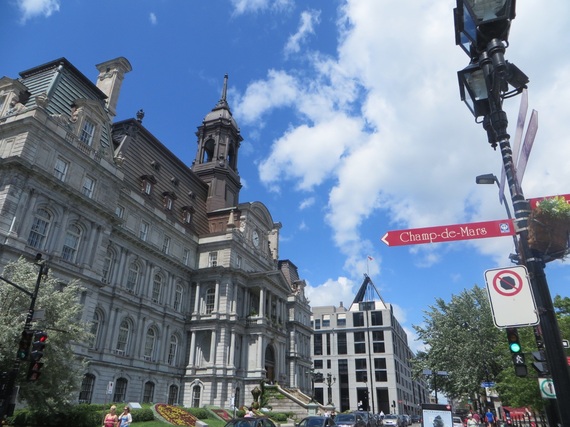 Ask anyone who has ever visited Montreal during the summer, and you would be hard-pressed to find someone who does not love this city. I would go as far as to say it's the perfect summer destination for everyone. Yes, everyone.
Montreal's unique blend of North American and European cultures is integrated throughout the city in a way that's charming, trendy and welcoming to all. It also offers an astounding number of events, activities and celebrations throughout the months of June, July, August and September, making it the perfect place to go by yourself or with family and friends. There's a reason it's one of my favorite cities in the world.
As for why it's perfect, here's more information on why Montreal is the place to see:
Festivals, Festivals, Festivals
This city loves its festivals. And you know what? They do festivals extremely well. From the world-renowned International Jazz Festival to the Circus Festival, which welcomes circus artists from all over the world, to the hilarious Just for Laughs Comedy Festival -- whatever you're into, there's likely a festival for it. A really, really good festival for it.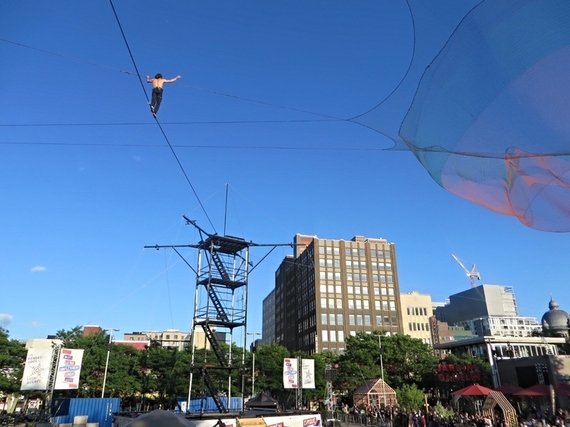 Vibrant but Not Overwhelming City Life
What's so great about Montreal is that there is so much going on during the summer but it never feels like it's too much. It's a choose-your-own-adventure city. During my most recent visit, I visited one of the city's terraces for pre-dinner drinks and a gorgeous view of Old Montreal but located not too far away at the city's convention center was Comic-Con. There is much this city has to offer that makes it great to visit for a weekend or a longer period of time.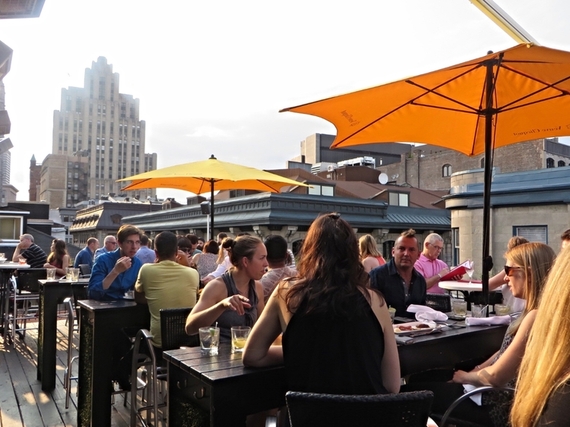 All the Poutine (and Other Amazing Food)
What is poutine, you may be wondering? It's Canada's popular fast food dish that originated in Quebec -- fries covered in gravy and topped with cheese curds. Many places in Montreal put their own twist on it, such as the poutine I had with fois gras made by the talented folks at Au Pied de Cochon. If poutine isn't your thing, the city also has a huge number of French restaurants as well as pretty much any other cuisine you're looking to try.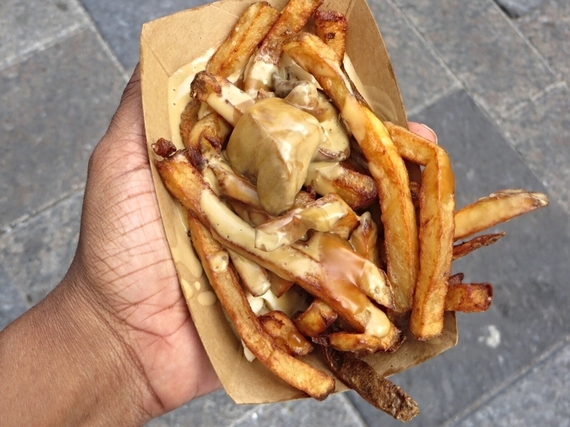 So Much Nature in One City
I am a city girl at heart, but I always need a little bit of nature nearby. Montreal offers some beautiful options, including Parc Lafontaine, Parc Jean-Drapeau and my personal favorite, Parc du Mont-Royal. There's also great hiking, kayaking and horseback riding in the Laurentides, located not too far from the city.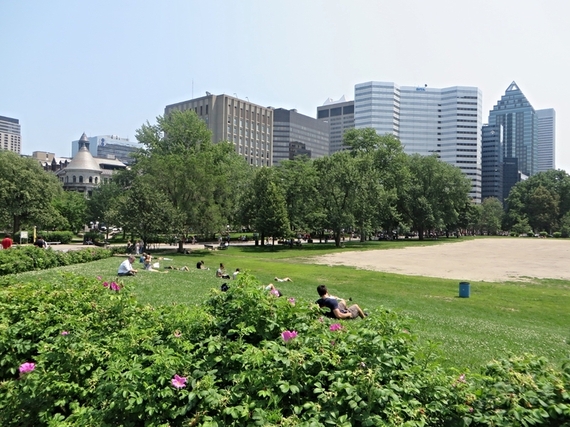 A Great Appreciation for Art
One of the things that makes Montreal so unique is the vast amount of beautiful and interesting murals and street art that can be found throughout the city. During the annual Mural Festival (I told you there's a festival for everything), artists from different countries gather in Montreal to create murals right in front of the audience's eyes. There are also a number of great exhibitions at many of the city's museums, including a Rodin exhibition at the Museum of Fine Arts.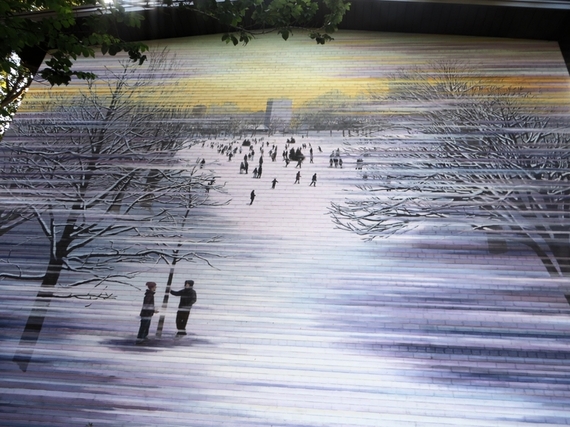 It's Affordable!
In case you haven't heard the news, the dollar is doing extremely well in Canada right now. During past visits to Canada, the exchange rate was always roughly $1 USD to $1 CAD. These days the rate is closer to $1 USD to $1.30 CAD, meaning now is the time to head to Canada! Beyond the exchange rate, Montreal offers many free and cheap activities, making it a great place for the budget-conscious traveler.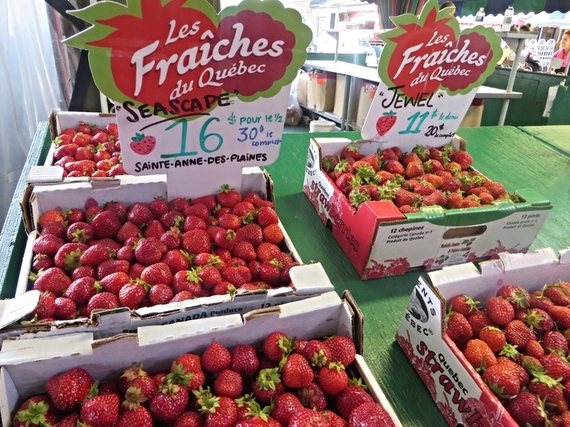 So, there you have it -- six reasons why Montreal is not only an amazing city in itself but also why you should head there on your next summer vacation. You'll have a great time and want to go back again. And again. And again.