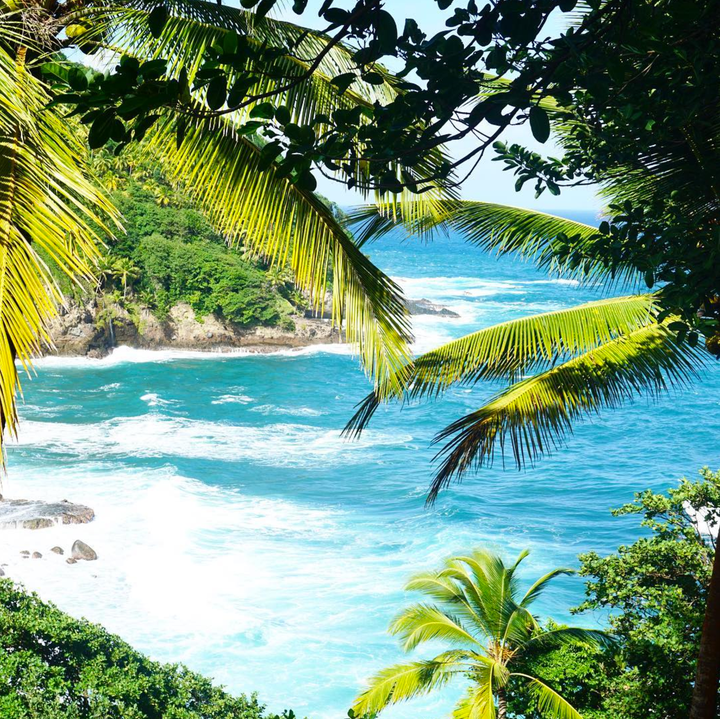 In the Caribbean tucked between Guadeloupe and Martinique lies Dominica: a small 29-mile long island loaded with big character, bright colors, beautiful people and lots of nature-filled adventure.
An island that I initially had no clue even existed.
Upon receiving an invitation to explore Dominica, my first thought was "Oh nice, I'd love to visit the DR!" Like many, I confused this island with the more popular Dominican Republic. But to my surprise, Google quickly confirmed that the DR was actually not where I was headed.
I soon discovered Dominica (pronounced Dom-in-EEK-a) is its own unique island nation marked by tropical rainforests, volcanic wonders, incredible snorkel and dive sites, and mouth watering creole cuisine. So I made my way down to the French West Indies to indulge in all that this islet paradise had to offer.
Your next Caribbean adventure should be to Dominica, and here's why:
1. It's not overrun with tourists…yet
I'm not a big fan of crowds when it comes to vacationing. Festivals? Pack me in with strangers, big speakers and loud voices all day long. But I'll always take my rest and relaxation with a side of peace and quiet, and if possible, throw in some seclusion to sweeten the deal.
Dominica is one of the Caribbean's best-kept secrets, which means the beaches aren't saturated with tourists like other islands scattered throughout the region. Private soft sand waterfronts such as Batibou Beach tucked away on the Hampstead Coconut Estate and Secret Bay's Secret Beach are the perfect respite to enjoy unspoilt nature off the beaten path.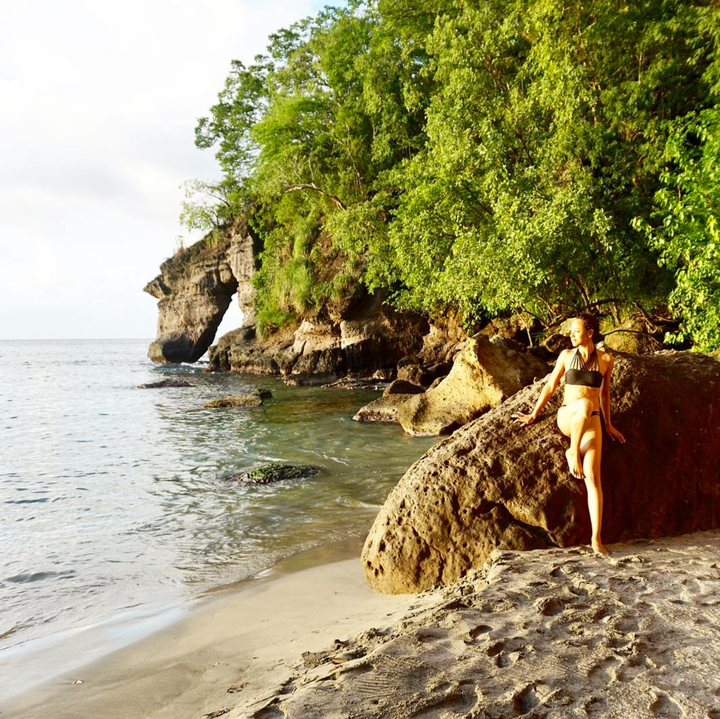 2. Snorkeling in The Champagne Reef is quite the experience
No matter how many glasses of Rosè or Veuve Cliquot you've toasted and sipped, you'll never pop champagne quite like this.
Imagine peering down at a colorful assortment of blue tangs, princess parrotfish, rock beauties and coral reefs all in a warm body of water as tiny bubbles float up from the geothermal vents, resembling a bottle of bubbly. Dominica has a variety of fascinating snorkel and dive adventures, and The Champagne Reef is one of the most unique experiences in the Caribbean. Other popular adventures for discovering underwater life and peering into Nemo's living room include Douglas Bay and Scotts Head Marine Reserve.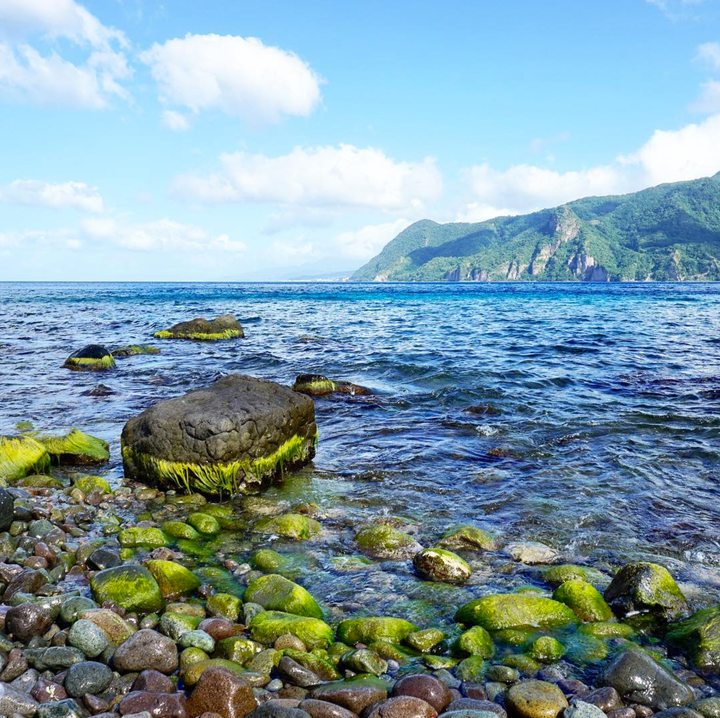 3. The boutique accommodations offer the ideal retreat
It's nice to trade in big commercial hotels for an eco-friendly boutique hideaway. And Dominica is brimming with plenty of secluded cottages and bungalows, nestled in jungles and perched on ocean-view cliffs. Case in point is Pagua Bay House's oceanfront cabanas that feature a total of six standalone open-air cabin-style rooms, offering a more intimate vibe. Each night I slept here I felt as if I'd been transplanted in the middle of a rainforest as the sounds of nature lulled me to sleep. Rosalie Bay Resort is also another great option, which provides guests a choice of 28 luxury hotel rooms and suites to check in, so you can check out.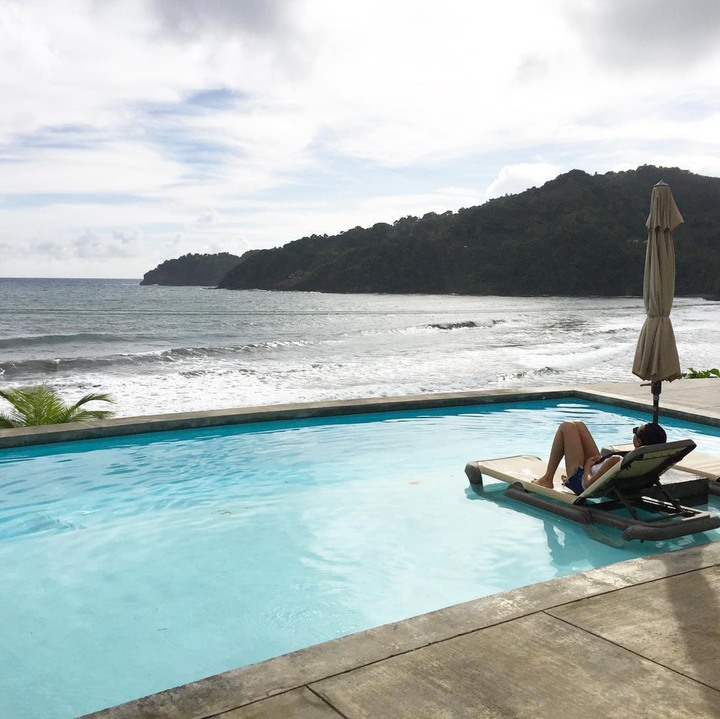 4. Creole food is the main staple here
Experiencing a culture through taste is one of my favorite ways to travel because who doesn't love food? That said, it's safe to say I ate my way through Dominica and enjoyed every last bite. Because much of the cuisine on the island is rooted in creole influences, I enjoyed quite a few traditional lunches which included chicken, yams, dasheen salad, rice and peas. Visiting Daniel's Coconut Cassava Bread is also a must while in Dominica. And if you happen to make your way to The Hampstead Estate, be sure to let Chef Jacqueline whip you up a delicious beachside lunch. For me it was a perfect serving of yellowfin tuna with mango whiskey sauce, local chimichuri and green banana salad with eggplant all situated nicely on a large banana leaf. For dessert? Her special Greek yogurt infused with Sauvignon Blanc and other locally sourced ingredients. Um. Yes, please.
5. Dominicans make you feel at home in the world
A guidebook can't introduce you to a destination better than someone who lives, eats and breathes the culture on a daily basis. Every person I met while visiting Dominica was so kind and full of life: a gentle reminder to me that there's always something to smile and be grateful for. From Beno our driver who knows every nook and cranny of the island like the back of his hand, to Ijah who courageously sang the nation's anthem while guiding our boat along the Indian River, Dominican pride is extremely inspiring.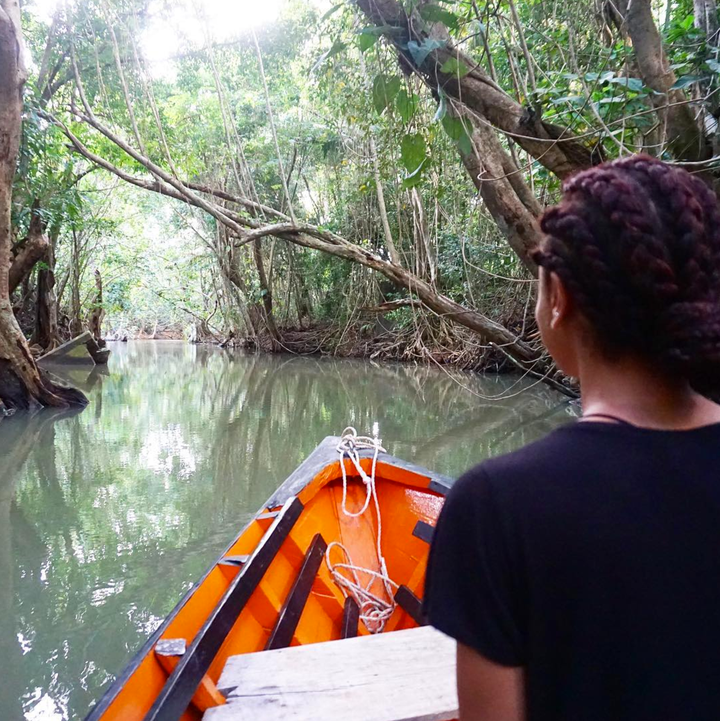 6. Nature is the best detox recipe
Two thirds of Dominica is made up of rainforests. And from the enchanted Emerald Pool to the bubbling Boiling Lake in Morne Trois Pitons National Park, there's a reason it's called the nature island. Unlike your typical beach destinations, which are marked by sun, white sand and sea, Dominica offers authentic nature adventures that leave you feeling disconnected from the daily grind and plugged deeply into the earth. Visitors don't just come to Dominica to lay on the beach and sip a fruity drink. I know I didn't. Most go for an active experience by way of horseback riding through the forest, hiking the national parks, canyoning, bird watching and more. Many go to reconnect with nature, clear the mind, and get back to self.
So if you're looking for a true nature detox, then look to Dominica.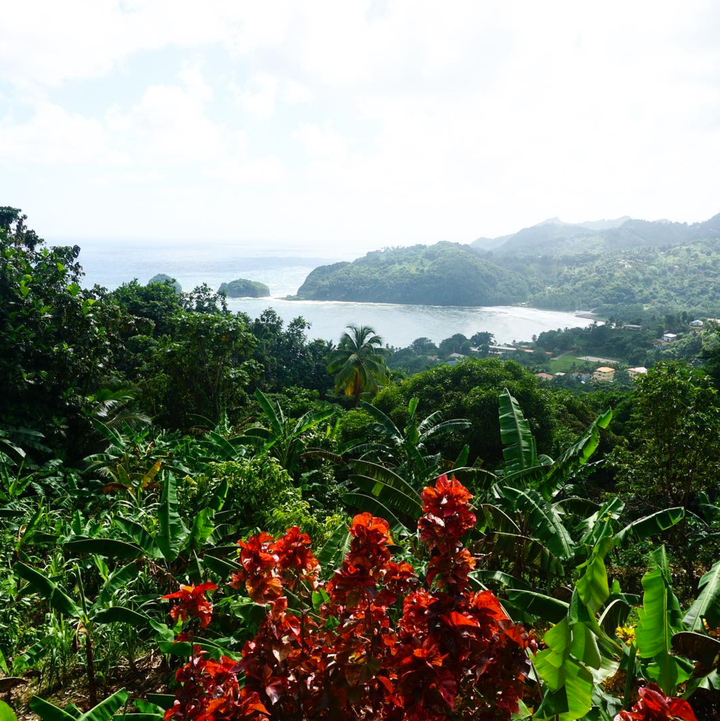 Popular in the Community